Malcolm Fowler: Artist acclaimed for his work in advertising
Gerry Judah
Tuesday 14 February 2012 01:00 Comments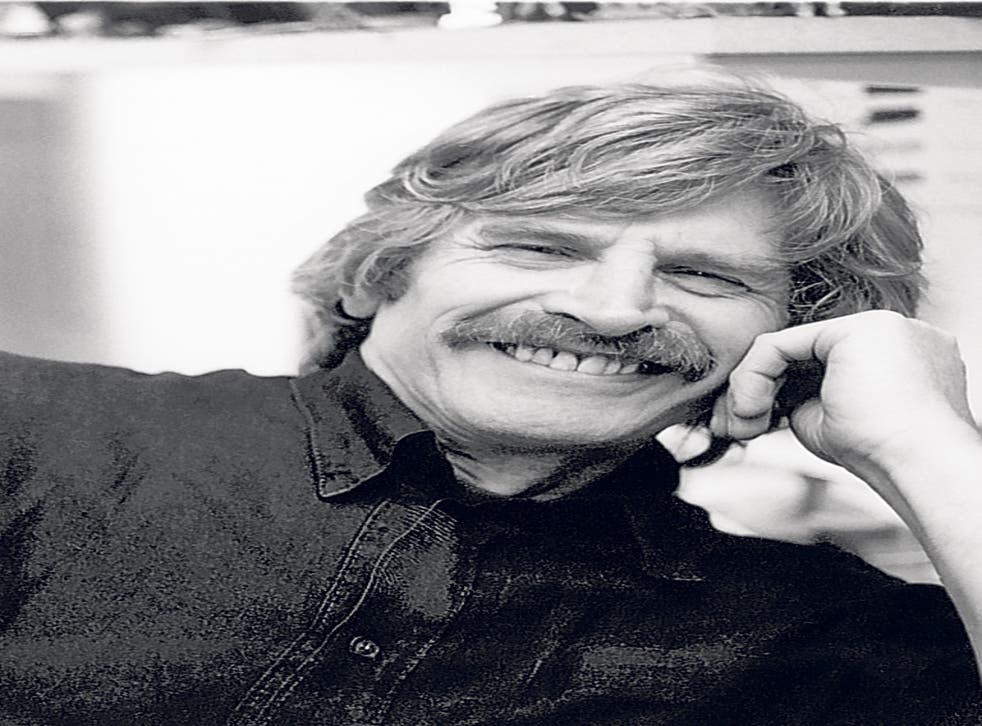 Malcolm Fowler was a part of that generation of art directors, writers, designers, photographers and film- makers who revolutionised British advertising in the 1970s and 1980s. The names of David Puttnam, Alan Parker, Ridley Scott and Hugh Hudson are familiar to many through their work in cinema, but talent requires and attracts talent, and the creative blooming in film and magazine advertising required comparable energy, imagination and panache from everyone involved.
After leaving school at 14 to study art at East Essex Technical College and School of Art, Fowler worked as an art director for a number of advertising agencies, including J Walter Thompson and Leo Burnetts, before setting up
Shirt Sleeve Studio, a model-making and illustration studio in London with his American wife Nancy Fouts in the late 1960s. In those heady days lines became blurred between TV commercials and cinema, fine art and graphic design. The challenges were constant as ideas grew more ambitious, and solutions had to be found to entirely new problems of design and craft, often to be met with extremely tight schedules. And with not a computer in sight.
Model-making is not just making miniature buildings. It involves special effects, scenic design, engineering, illustration and sculpting in all kinds of materials from polystyrene to wood to metal, and even cheese and biscuits. Advertising in the 1970s and '80s offered those challenges, defying model-makers to transform often surreal images into super-realist tableaux, photographed by the most pernickety of photographers with enormous plate cameras. Quite often Fowler, more the 2D painter/illustrator and Nancy, more the 3D model maker/sculptor, were learning on the job and Shirt Sleeve Studio became the ne plus ultra of model- making, with work on seminal campaigns for the likes of Benson & Hedges for Collett, Dickenson and Pearce and Silk Cut for Saatchi & Saatchi.
Early awards set the bar high. In 1973 Shirt Sleeve Studio won the D&AD Gold Award (a kind of Bafta for design and art direction) for the best artwork, showing a broken egg with a stamp on it for the Post Office's "Properly Packed Parcels Please!" In 1974 the V&A bought a selection of their work and in 1975 their design for Steeleye Span's Commoner's Crown LP won Music Week's Best Sleeve award.
Perhaps their most celebrated collaboration was the 1986 "Tate Gallery By Tube" poster for the Fine White Line agency, in which the famous Tube map was reproduced in trails of oil paint squeezed from a tube of paint. In the late 1980s they set up Fouts and Fowler Gallery off Charlotte Street in London, providing a showcase for their own work and that of other artists, photographers, designers and illustrators such as Anthony Earnshaw, Les Coleman, Matthew Ensor and Chris Wormell. Again, the intention was to bridge the gap between commercial and fine art.
The Fowlers lived and worked in a Victorian gothic vicarage off Mornington Crescent with their children Bo (born 1971) and Ben (born 1973), where they were the most gracious and generous of hosts, always complimentary and encouraging, even to competition like myself. There was at that time, after all, plenty of work, and it wasn't long before we became firm friends.
In 1995 Malcolm and Nancy divorced and Shirt Sleeve Studio folded. Fowler continued to work on a range of models and artwork and to pursue his passion for the painting and drawing of architecture. He began to spend more time at his home in south-west France, where he began a series of drawings and paintings, "Fowler in France". When in London, where he lived in Primrose Hill with his long-term partner Glen McDougall, he worked on a Blue Plaques book illustrating the houses of the eminent, with hand-drawn maps. One of his most celebrated works was a bird's-eye view map of Primrose Hill, every house and building detailed with milk bottles and other ephemera. During the two years before his illness Fowler illustrated and wrote with his son Bo a children's book, Conde the Comet, which delighted his grandchildren, for whom Malcolm was a charismatic figure.
Malcolm Fowler, who died of pancreatic cancer, was the quintessential English gentleman and will be remembered both for his sweetness of nature and for the excellence of his art. He was perhaps not one of the great names of that Golden Age, but he was much more than an attendant lord. He helped puncture the often false boundary between commercial and fine art, bringing the skills and aesthetics of the latter into a wider public realm.
Malcolm Alistair Roger Fowler, artist: born Romford, Essex 11 November 1943; married Nancy Fouts (marriage dissolved); died London 18 January 2012.
Register for free to continue reading
Registration is a free and easy way to support our truly independent journalism
By registering, you will also enjoy limited access to Premium articles, exclusive newsletters, commenting, and virtual events with our leading journalists
Already have an account? sign in
Join our new commenting forum
Join thought-provoking conversations, follow other Independent readers and see their replies