Manu Dibango: Cameroon music star whose fusion of styles was vastly influential
His song 'Soul Makossa' won international audiences and he was key to introducing African music to UK listeners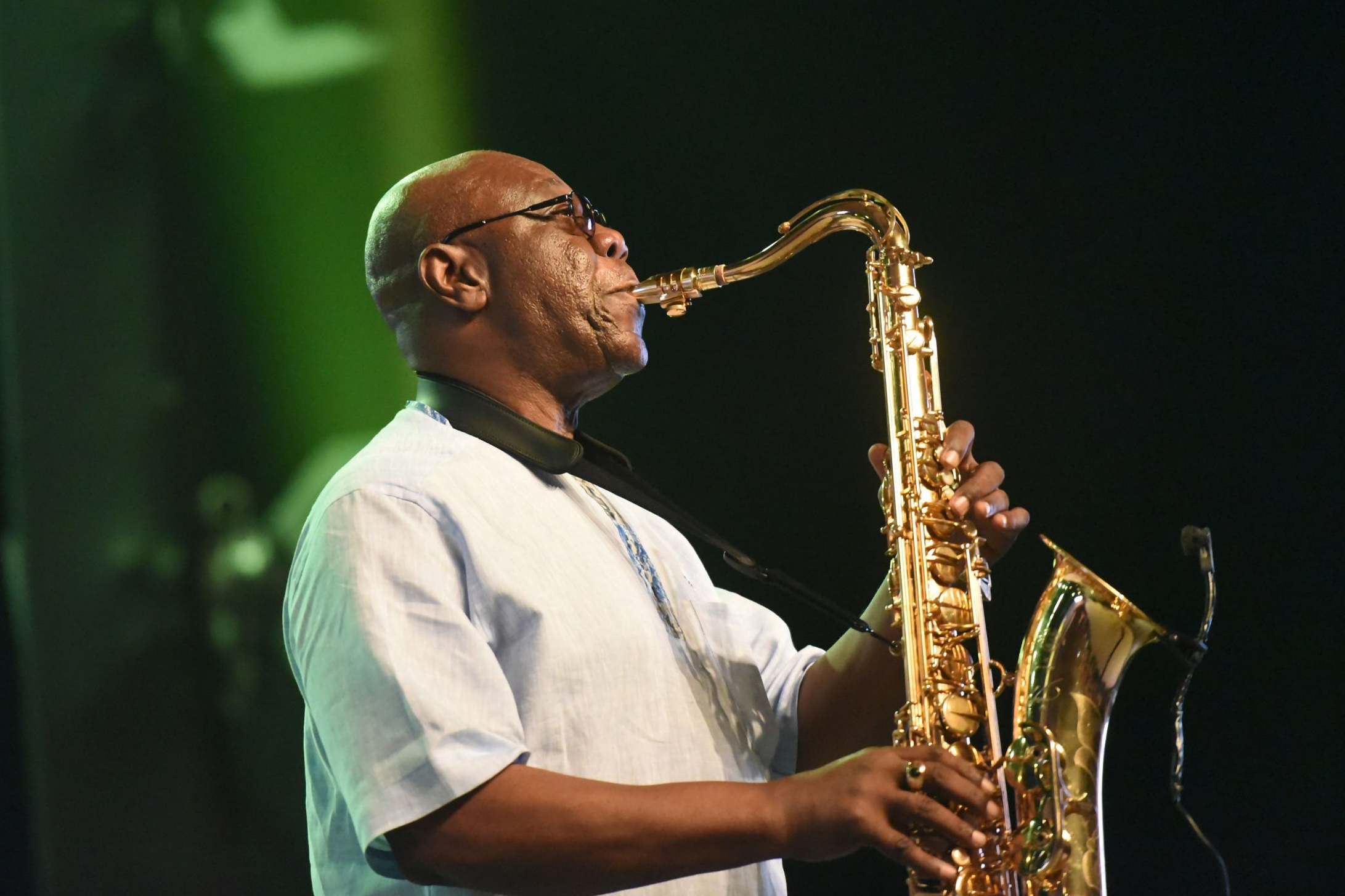 Manu Dibango, who has died in Paris of Covid-19 aged 86, brought African music into western clubs and charts with his breakthrough 1972 hit "Soul Makossa". This supremely funky single would go on to enjoy huge international popularity and its influence can still be heard today in contemporary pop, rap, dance, R&B and African music.
"Soul Makossa" will always be Dibango's best known song but he continued to record and tour until very recently, his work always maintaining a high standard.
Emmanuel N'Djoke Dibango was born in Douala, French Cameroon, in 1933 to middle-class parents. His father was a high-ranking civil servant and Emmanuel was initially educated at a local Protestant church school. Here he first showed his interest in music, learning piano and how to read music.
His parents sent Manu – as he was known – to a boarding school in France in 1949 and, once settled, he quickly familiarised himself with Paris's thriving jazz clubs. Having initially studied classical piano, he then learnt saxophone and began playing in the clubs – much to the horror of his parents, who had expected their son to return to Cameroon and work for the civil service.
Moving to Brussels in 1956, Dibango became band leader at Les Anges Noires, a leading jazz club. One evening he found Patrice Lumumba, the Congo politician who was then in Belgium to negotiate independence, in attendance. Amongst Lumumba's entourage were African Jazz, a leading Congolese band led by Joseph Kabasele, who mixed jazz with African rhythms. Dibango and Kabasele hit it off and, when one of Africa Jazz's saxophone players fell ill, Dibango was invited to replace him at a recording session.
Soon he was dividing his time between Brussels and the Congolese capital Leopoldville (now Kinshasa), where he opened a club called Tam Tam. In 1957 he married the Belgian dancer Coco.
By the mid-1960s Dibango was again based in Paris and, for a while, began making ye-ye music (a French answer to British pop). The Parisian music scene continued to develop and Dibango, versed in pop, jazz and west African music, worked as an arranger and touring musician with French and African musicians.
His solo career began with 1969 album Saxy Party that showcased his ability to give western pop/soul/jazz hits an African flavour. A commission to provide a song for the Cameroonian football team when they played in the African Cup of Nations tournament in 1972 lead to Dibango's single "Hymne de la Coupe d'Afrique des Nations". The track's quickly dashed-off B-side was "Soul Makossa", where Dibango mixed the Cameroonian makossa dance rhythm with funk flavours. saxophonist
The single aroused little interest in France, but in New York, DJ David Mancuso found a copy in a Brooklyn record store that sold imports. Immediately impressed by the B-side, Mancuso began playing it at his invitation-only club, The Loft. Dancers loved "Soul Makossa" and one of them, Frankie Crocker, began playing it on his hugely popular WBLS radio show. Listener response was staggering and, as the record had no US distribution, local bands began recording covers of it and issuing these.
Atlantic Records, now aware of the demand, tracked down Dibango in Paris and, much to his surprise, licensed the 45. When Atlantic released "Soul Makossa" in the US it proved a hit on the R&B and pop charts. While never a UK hit, it proved popular with black music fans and sold strongly – the late world music broadcaster Charlie Gillett noted that Dibango, more than any other artist, helped to introduce African music to British listeners. He began regularly playing UK concerts.
"Soul Makossa" won Dibango international audiences and he followed his muse, living in Lagos, Cote d'Ivoire and New York City, yet always returning to Paris.
For his 70th birthday in 2003 there were huge festivities in Cameroon's capital Yaounde. African nations honoured him and in 2010 his adopted home of Paris made a Chevalier of the Legion d'honneur.
He recorded constantly and with all manner of musicians, including Nigeria's Fela Kuti, Jamaica's Sly & Robbie, Cuba's Eliades Ochoa, US jazz stars Herbie Hancock and Don Cherry, and London rapper MC Mell'O'. His music was often remixed and sampled and, in 2009, he sued Michael Jackson for employing the chant from "Soul Makossa" on "Wanna Be Startin' Something", a song from his bestselling album Thriller. Jackson settled out of court.
Dibango later attempted to sue Rihanna for sampling Jackson's chant (incorporating "Soul Makossa") on her hit "Don't Stop the Music" but, as he had earlier accepted a publishing credit on her version, the Paris court ruled he had waived his rights.
Coco predeceased Dibango in 1995. He is survived by two daughters and a son.
Manu Dibango, musician, born 12 December 1933, died 24 March 2020
Join our commenting forum
Join thought-provoking conversations, follow other Independent readers and see their replies