Marceline Loridan-Ivens: Auschwitz survivor and writer who educated about the horrors of the Holocaust
Her frank, intimate accounts of life in and out of the camps made her a powerful voice of public memory in France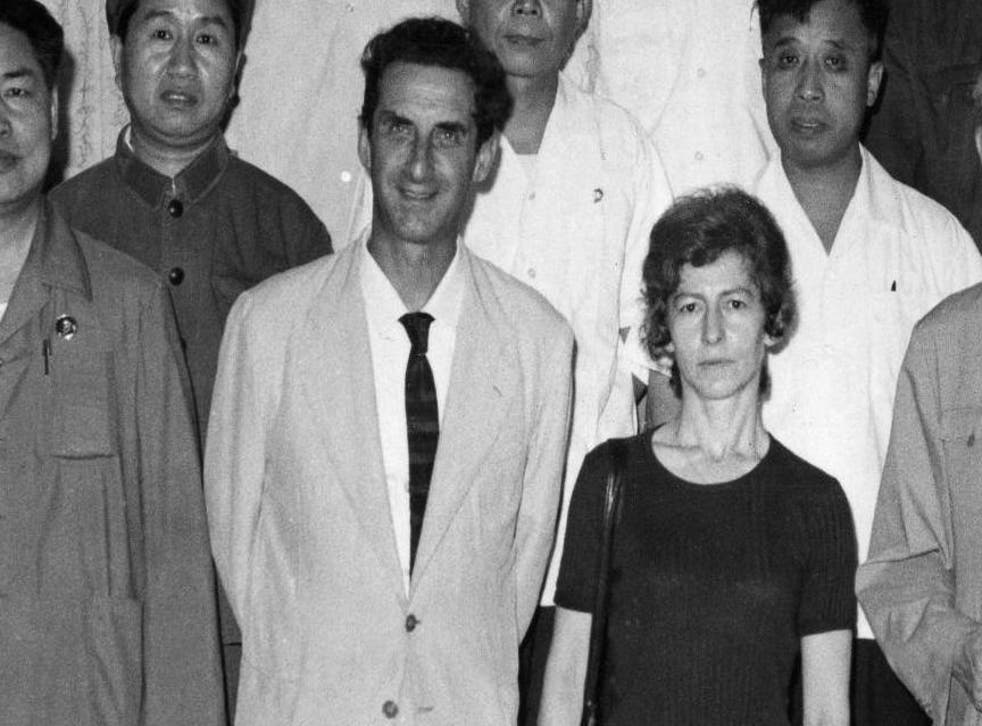 In the 1961 documentary Chronique d'un été​ (A Summer Chronicle), Marceline Loridan-Ivens stops Parisians in the street.
"Are you happy?" she asks an older woman.
"I've had happiness, I've had sorrow," the woman replies.
For the young Loridan-Ivens herself, sorrow had already been an unduly prominent feature of life.
The author, filmmaker and actress, who has died aged 90, was one of the last remaining survivors of Auschwitz.
Not a day or night went by, she later recounted, without reliving the horrors she endured.
But she was also a woman of extraordinary inner strength, who carried on through the pain to learn to love and laugh again.
Despairing at younger generations for not learning the lessons of the Holocaust, she relentlessly bore witness to her time in the camps, leaving a legacy of frank, intimate works about ruin and its aftermath.
Marceline Rozenberg was born in the Lorraine region of France in 1928, the third of five children of Polish immigrants. Her parents gave her and her siblings French names. While the couple spoke Yiddish, Russian and Polish to one another, they spoke French to the children, in the hope that they would become "truly French". The strategy worked, to an extent: Marceline developed a love of French literature but felt like a stranger in her own home.
Jewish, left-handed, a redhead and a second-generation immigrant, Marceline's chances of fitting in at school were slim. Even the so-called "Israelites" – Jews who had long been settled in France – looked down on the newcomers.
Still, her parents' efforts appeared to pay off, and over time, the family rose from its humble beginnings. Then came the war. In June 1940, German forces entered France and the Rozenbergs spent a month fleeing southwards. Through a child's eyes, it was like an adventure.
The family escaped capture for most of the war, but were eventually rounded up in April 1944. Marceline and her father, Szlhama Froim Rozen­berg, ended up in the camps – he in Auschwitz, she in neighbouring Birkenau. Before they were separated, he told her: "You might come back, because you're young; I won't come back." He was right.
On the train that took her east she met another Jewish girl – Simone Veil. (Veil later became one of France's most prominent politicians, and spearheaded the law that decriminalised abortion in the country – a cause also close to Marceline's heart.) The pair became lifelong friends – Veil died last year.
Aged 16, beaten, perpetually famished and cold, far from her family, with death and dread all around, Marceline lost her youthful innocence – and her will to live hung by a thread. She was reduced to a number – 78750 – tattooed on her left arm, and slept in a block just metres away from one of the camp's cremation ovens.
What little survived of her lust for life shone through in rare moments when she and her fellow inmates shared a piece of bread, or when she sang "La Marseillaise" under her breath in quiet defiance of her fate. Still, she had little hope of survival. "Would we get out through the chimney or the door?" she later wrote. "For us, it was always the chimney."
The unthinkable did eventually happen: in 1945, a freed Marceline returned to France. But the first encounters with what remained of her family brought her no solace.
Her mother was interested in only one thing – whether she had been raped – in order to determine whether she could be married. (She had not, having closely avoided an attempted assault at the time of her capture.)
Men were the last thing on Marceline's mind. She hated her small, slender body, which had been scarred and exposed in the camps, and only years later would she be ready to enjoy the loving embrace of a man, as she recounted in L'amour après (Love Afterwards), an intimate memoir of love and lust after Birkenau, published earlier this year.
She did get married, to an engineer named Francis Loridan, but soon left him. Seeking to distance herself from her troubled past, she kept his name.
In the Paris of the 1950s, she rubbed shoulders with communists and Algerian nationalists, worked as a typist for intellectuals, and partook in the Left Bank's nightlife. Already her life and Veil's were diverging: Marceline operated on the fringes of avant-garde culture, dressed extravagantly and spoke her mind, regardless of whether she might be considered crude or confrontational; Simone, meanwhile, was deliberately making her way into the beating heart of French power, becoming a formidable presence in national life.
Chronique d'un été​ was Marceline's debut on screen. In one of the film's most memorable scenes, she walks alone through Place de la Concorde, in Paris, mournfully recounting what had happened to her and her father during the war. It was a rare and potent moment, as Jewish experiences of the war were long taboo, especially before the trial of Holocaust coordinator Adolf Eichmann.
After meeting Joris Ivens, a Dutch director 30 years her elder who would become her second husband, she went behind the camera. Together they travelled Asia, filming long, immersive documentaries on the Vietnam War and China's Cultural Revolution, from a communist perspective that she later recanted.
Joris died in 1989, but Loridan-Ivens, as she now called herself, remained involved in cinema. She appeared in several films, most surprisingly, perhaps, in a science-fiction comedy in 1999. She also co-wrote and directed a largely autobiographical feature film, La Petite Prairie aux bouleaux​ (The Little Birch-Tree Grove, 2003), about a woman who returns 50 years after the war to the camp where she was held.
In the final decade of her life, she co-wrote three books on the way the Second World War shaped her life, including ​Et tu n'es pas revenu (But You Did Not Come Back, 2015), a love letter to her father. She toured schools and gave frequent interviews, in which she alternately delivered vibrant calls to embrace life and grim assessments that antisemitism was on the rise in France.
Whether in good or in bad spirits, Loridan-Ivens never gave up the fight. She feared death, but more than that, she feared defeat. As she wrote in her waning years: "What matters most is to die upright."
Marceline Loridan-Ivens, Holocaust survivor and filmmaker, born 19 March 1928, died 18 September 2018
Register for free to continue reading
Registration is a free and easy way to support our truly independent journalism
By registering, you will also enjoy limited access to Premium articles, exclusive newsletters, commenting, and virtual events with our leading journalists
Already have an account? sign in
Register for free to continue reading
Registration is a free and easy way to support our truly independent journalism
By registering, you will also enjoy limited access to Premium articles, exclusive newsletters, commenting, and virtual events with our leading journalists
Already have an account? sign in
Join our new commenting forum
Join thought-provoking conversations, follow other Independent readers and see their replies