Margaret Forster: Prolific and award-winning author acclaimed for her fiction and her historical and biographical work
As befits a writer whose work was rooted in history, she eschewed modern writing techniques. "I don't have a computer," she said. "Everything I write is handwritten."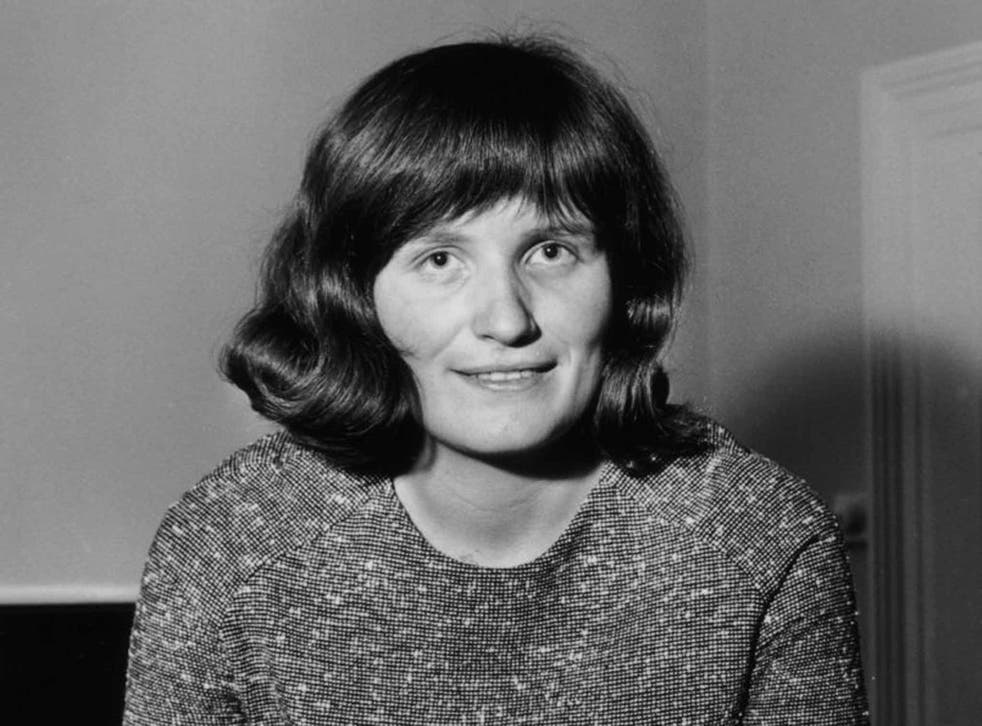 Margaret Forster was a prolific and award-winning author who wrote a series of acclaimed novels and non-fiction books, many of them either directly historical, or intertwining history and fiction. She is probably best known for Georgy Girl, which was adapted for the big screen, and Diary of an Ordinary Woman. The wife of fellow-writer Hunter Davies, she died in a hospice in north London of cancer.
Georgy Girl was published in 1965, and caught perfectly the spirit of Swinging London. The film version, which came out the following year, starred Lynn Redgrave as the eponymous heroine trying to come to terms with the new mores of a society in tumult, and co-starred Charlotte Rampling, Alan Bates and James Mason, the latter receiving one of the four Academy Award nominations the film garnered.
Forster's 2003 novel Diary of an Ordinary Woman was framed as a supposedly edited version of a diary written by the fictional Millicent King, whose life spanned most of the 20th century. One critic described it as "not simply a traditional 'novel in diary form', but more like the incredibly detailed forgery of an unlived life... an authentic record of how a century of English women were shaped – or, rather, distorted – by war."
The daughter of a mechanic, Forster attended Carlisle and County High School for Girls, winning a scholarship to Somerville College, Oxford, where she took a BA. Having married fellow-writer Hunter Davies, her first job was as a teacher, at Barnsbury Girls' School in Islington, where she taught from 1961-63 before leaving to throw herself into writing.
Her debut novel, which depicted the distaff undergraduate life of the time, was Dame's Delight, whose title referred to the stretch of the River Cherwell in Oxford where female students traditionally bathed in the nude away from prying male eyes. "Marvellously funny," was Tatler's verdict. Then came Georgy Girl, which made Forster's name.
Along with more than two dozen novels, she was also celebrated for her historical books, beginning with The Rash Adventurer: the rise and fall of Charles Edward Stuart (1973), and continuing with William Makepeace Thackeray: memoirs of a Victorian gentleman (1978), Significant Sisters: grassroots of active feminism 1839–1939 (1984), Elizabeth Barrett Browning: a biography (1988) and Daphne du Maurier (1993). The latter was adapted for BBC2 in 2007 by Amy Jenkins, the This Life creator.
In 1997 Forster was a guest at the famed "Cool Britannia" reception, alongside the like of Oasis and Vivienne Westwood. "I do not enjoy parties," she recalled 10 years later, "but went because I was interested in seeing the inside of Downing Street... But I was very impressed by Tony Blair. He made an obscure reference to a book I had written about the Carr's biscuit factory [Rich Desserts and Captain's Thin: a Family and Their Times 1831–1931] which seemed extraordinary. He had really done his homework."
Hunter Davies said that writing meant far more to her than the fame and benefits it conferred. "She was not interested in money," he said. "She was not interested in publicity. In fact, she had an agreement with her publisher not to do literary lunches or do any broadcasting, and she actually didn't care whether the books were published or not. Her fun was in writing them, and if the publisher didn't want to publish it, so what? She'd move on to the next one."
Her historical and autobiographically-based writing won her as many plaudits as her fiction. Her 1995 book Hidden Lives, A Family Memoir, was acclaimed by the historian Virginia Nicholson, who wrote, "Unsentimental, lucid and loving... this memoir and social history rolled into one told me more about the changes in 20th-century women's lives than any general history ever could."
Her 2014 autobiographical book, My Life in Houses, charts her life through the assorted houses she lived in, from the Carlisle council house of her childhood, via Gozo and the Algarve – where she and Davies were wealthy were tax exiles for a year in the 1960s – to north London and the Lake District.
As befits a writer whose work was rooted in history, she eschewed modern writing techniques. "I don't have a computer," she said. "Everything I write is handwritten. The A4 paper lies in the middle of the desk with my fountain pen on it. I'm endlessly told how much time and effort it would save if I used a computer, and could delete and add as I wished, but I believe the whole process of using a pen is part of how I think."
Her 2006 novel Is There Anything You Want? was set in a northern cancer clinic: "Forster plays out her characters' quiet stories of survival with minimal fuss and bother," was The Independent's verdict. Her final novel, the Lake District-set How to Measure a Cow, is due to be published on 3 March.
"She was emotionally clever, in that she could always understand people and predict their actions and their feelings and their motives," said Davies. "And she was a brilliant critic as well. She was the cleverest woman I ever met."
Margaret Forster, author: born Carlisle 25 May 1938; married 1960 Hunter Davies (two daughters, one son); died London 8 February 2016.
Join our new commenting forum
Join thought-provoking conversations, follow other Independent readers and see their replies