Massimo Tamburini obituary: The 'Michelangelo of motorbike design' who conceived iconic machines for Cagiva, Ducati and MV Agusta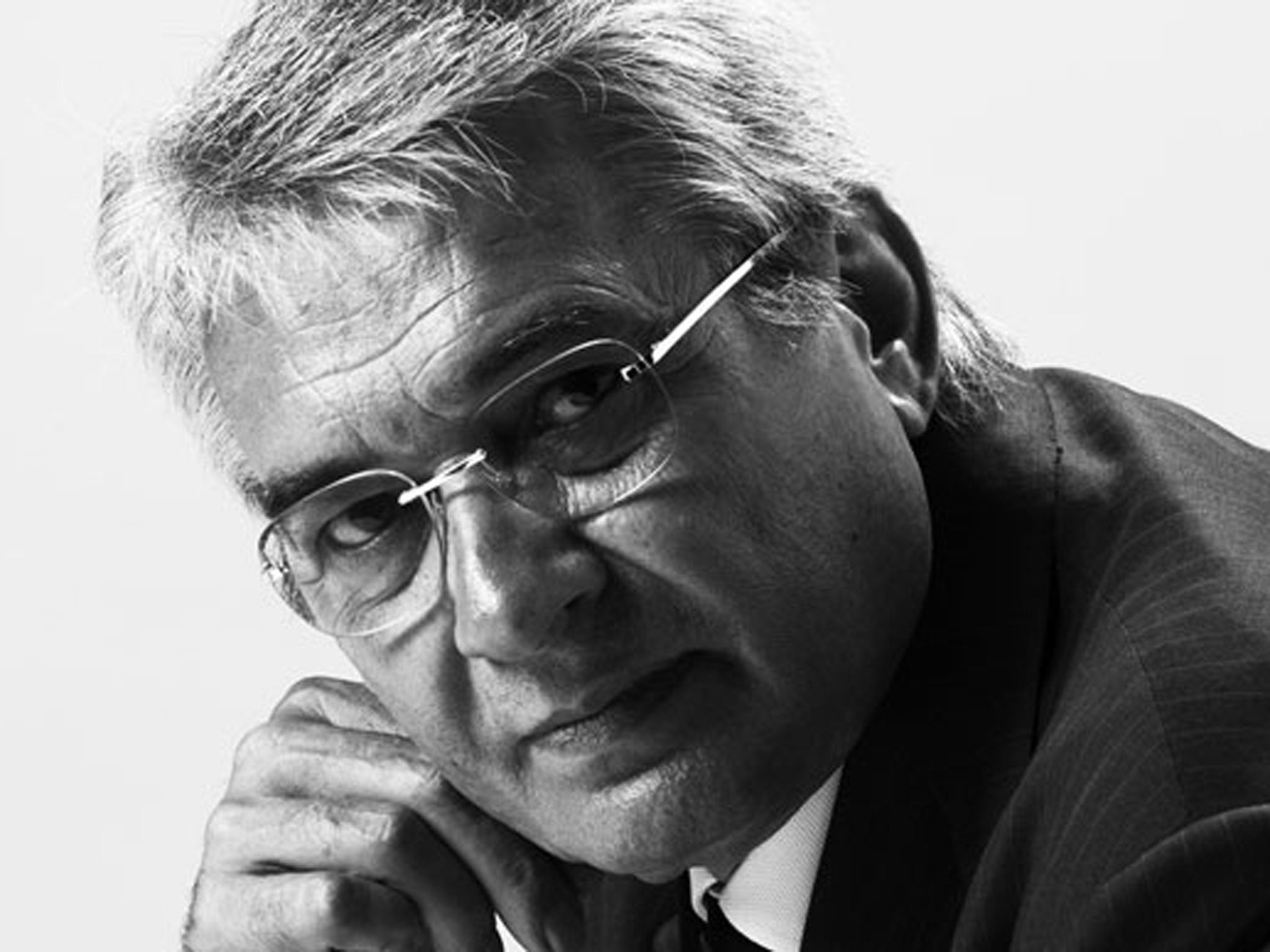 Massimo Tamburini was widely regarded as one of the motorbike industry's most influential designers. His innovative chassis design and superb styling produced two of the world's most iconic and recognisable sports bikes – the Ducati 916 and the MV Agusta F4. Both of these designs were featured in the Guggenheim Museum's 1998 The Art of the Motorcycle exhibition in New York.
With his attention to detail, flair for innovation and passion for riding, Tamburini's designs changed the aesthetics of motorbikes forever, leading one critic to dub him the "Michelangelo of motorbike design". His last creations were the Agusta Brutale and the F3 675.
Tamburini always wanted his machines to be fast and, in 1983, he described his perfect bike of the future as "a 750cc with the power of 1000cc and the weight of a 500cc". This was his mantra throughout his career.
Although Tamburini designed a number of Ducati models, his first landmark machine was the Ducati 916 in Ferrari red, which was a balance between function and form, with the combination of a semi-exposed frame, a single-sided swing arm or rear fork – designed to make wheel changes faster during races – under-seat exhaust pipes improving aerodynamic performance, and a second-generation Ducati Desmoquattro engine. This combination defined the company's design aesthetic for years.
Released in 1994, the 916, with a top speed of almost 162mph, was an instant success. It was bought by celebrities and used in pop videos and films – and it dominated the World Superbike Championships, with British rider Carl Fogarty winning three titles and Australian Troy Corser one, before the introduction of a newer model.
Three years later, in 1997, Tamburini repeated his success with the development of the MV Agusta F4 750 Serie Oro. This prototype in red-silver livery, and with four individual exhausts emerging under the seat in an "organ-pipe" array, stunned the motorbike world when released at the Milan Bike Show. Developed in conjunction with Ferrari, the bike was an engineering masterpiece. Its bodywork, fuel cell, airbox, and all its trim pieces were made of carbon fibre with lightweight magnesium used for the wheels, frame plates and even the patented swingarm, which allowed the drive chain to run through the unit rather than around. Critics hailed it as one of the world's most beautiful bikes.
Tamburini believed that some of his success was attributed to the fact that "If a designer doesn't have a good understanding of the mechanical side of things, he can never design a good product."
Born in Rimini, north-eastern Italy in 1943, Massimo Tamburini was the son of a peasant farmer. Shortly after his birth, his father gave up farming and set up a small transport company. Tamburini had a passion for motorbikes from an early age; he recalled that he "never had any desire to design anything else". He was completely captivated after attending the world championship race at Monza in 1961 and hearing the sound of the MV Agusta's four-stroke engine ridden by Tarquinio Provini.
Tamburini graduated from his local technical college as his parents could not afford to send him to Bologna University. His design career started in 1971, when he completely modified an MV Agusta 750 Sport, revising it completely, using a frame he had crafted and welded himself.
In his 30s, Tamburini worked with Valerio Bianchi and Giuseppe Morri, designing air-conditioning ducts, but in 1973 the trio co-founded Bimota, a "portmanteau" that used the first letters of each partner's last name (Bi, Mo, Ta). Bimota started constructing motorbikes with Italian style and Japanese engines. Their first design, in 1974, was the Honda-Bimota 1, dubbed the HD1; they also used engines from Kawasaki and Suzuki which spawned similar machines with lightweight bodies, excessive speed and a hefty price tag.
Tamburini left Bimota after 11 years following a falling out with Morri. In 1985 he joined the renowned Cagiva Group, founded by Claudio Castiglioni. The same year, Castiglioni acquired Ducati. Despite their differences, Tamburini continued to work occasionally with Bimota and styled the DB1 prototype, which used the engine of the Ducati Pantah 750; it was exhibited at the Milan Bike Show.
Tamburini eventually became head of the Cagiva research and development department, and designed both Cagiva and Ducati motorbikes. His first design was the Ducati Paso 750, named in memory of his friend Renzo Pasolini, who died while racing at Monza in 1973. The Paso broke from Ducati's race-influenced F1 styling and brought fully enclosed bodywork to the mainstream. In 1996, Texas Pacific Group bought a 51 per cent stake in the company for $325m, then, in 1998, bought the remaining 49 per cent to become the sole owner of Ducati.
Tamburini, however, remained with Cagiva. In 1992, Cagiva acquired MV Agusta motorbikes, an Italian company synonymous with winning road races and building a reputation for engineering excellence and reliability. This had continued through the 1960s and most of the 70s, but by the 1980s the company was out of business as a result of a changing economy. Their fortunes turned around with the F4 which Tamburini described as his favourite project because "it was a blank piece of paper... we had to create everything."
Tamburini retired from motorcycle design in December 2008 with British designer Adrian Morton taking-up the reigns.
Martin Childs
Massimo Tamburini, designer: born Rimini, Italy 28 November 1943; married Pasquina 1961 (three children); died San Marino 6 April 2014.
Join our commenting forum
Join thought-provoking conversations, follow other Independent readers and see their replies