Maurice Roëves: Star of 'Tutti Frutti' and 'Last of the Mohicans'
Known for his tough-guy roles, the actor forged a diverse career on both the silver and small screen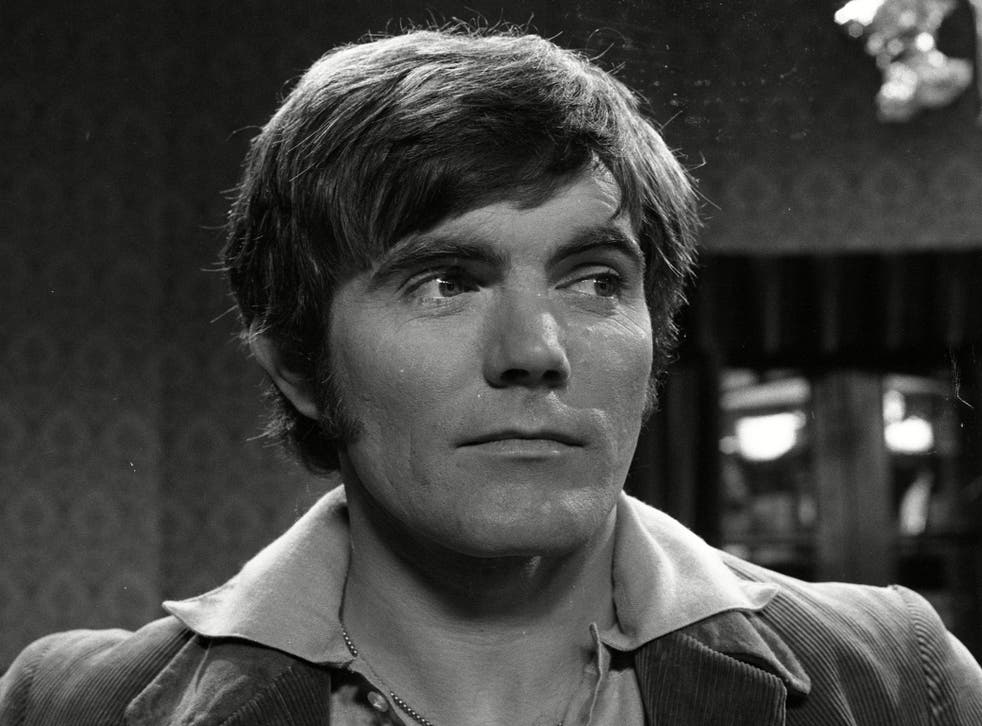 The actor Maurice Roëves, who has died aged 83, had thick-set features and an attitude that made him a natural for tough-guy roles, and he forged a successful screen career on both sides of the Atlantic.
His independent, anti-establishment streak both brought him plaudits and threatened the chance of future jobs. "I say exactly what I think and I don't suffer fools gladly," he once said.
On cracking American television in the daytime soap opera Days of Our Lives, Roëves walked out on his £5,000-a-week role as David Helpern after less than two months (1985-86) to return to Scotland, the country of his childhood, for a role that would make him a star in Britain.
In Tutti Frutti, the 1987 six-part drama written by playwright John Byrne, he performed the role of burnt-out guitarist and heart-throb Vincent Diver – "the iron man of Scottish rock" – in the ageing band The Majestics, alongside Robbie Coltrane and Emma Thompson.
The programme was not only a cult hit, but also the winner of six Baftas, and Roëves remarked: "I was earning more in a week on Days of Our Lives than I could make in seven months on Tutti Frutti, but the part meant more to me than money."
The actor remained in Scotland, where he grew up, to go straight to the top of the credits as the star of Bookie (1988), playing Danny Dawson, a character facing business and personal problems.
Roëves, who said he always tried to portray the "spirit" of the characters he acted, saw something of himself in the role. "Danny is a man of principle," he explained. "When his friends are in trouble, he'll help them. But he's tough, from the streets, shoots from the hip."
He felt his film career was held back for a while when he blew up over a stunt he considered dangerous while shooting his role as Major Steele, alongside Lewis Collins, in the SAS drama Who Dares Wins (1982).
Roëves was sitting, without safety equipment, in the open doorway of a helicopter. The script called for it to go up 25ft in the air, but the pilot ascended 900ft. "I was terrified," he said. "There I was in driving rain and a howling gale, hanging on for dear life." He believed his complaints led to film producers shunning him for a while.
But he was back in favour by the time he was cast in the big-screen epic Last of the Mohicans (1992) as Colonel Munro, the commander of British forces being attacked by the French in 18th-century North America and father of two kidnapped daughters.
On television, Roëves took real-life roles in Journal of Bridget Hitler as the Fuhrer (1981), Hillsborough as Chief Superintendent David Duckenfield, the match commander at the football stadium tragedy (1996), and the Surviving Disaster dramatisation of the Munich air crash as Matt Busby (2006).
He appeared in both Doctor Who (in 1984) and Star Trek: The Next Generation (in 1993), and in the United States also acted in episodes of Baywatch (1992), Cheers (1993) and Murder, She Wrote (1994).
John Maurice Roëves was born in Sunderland to Percy, who worked in a flour mill, and Rhoda (nee Laydon), although the family moved to Newcastle shortly afterwards.
When he was six and his father gained a promotion, they relocated to the Partick Cross area of Glasgow. Since then, Roëves always regarded Scotland as his homeland.
He had thoughts of becoming a teacher but, after doing national service with the Royal Scots Greys Armoured Corps, followed his father into the local Spillers' flour mills, eventually becoming a sales manager.
Performing with amateur dramatics groups in his spare time led him to leave at the age of 24 and train as an actor at the Glasgow College of Dramatic Art, part of the Royal Scottish Academy of Music.
Roëves then joined the Citizens Theatre, Glasgow, as an assistant stage manager and eventually landed acting roles. His performance as Lorenzo in The Merchant of Venice attracted particular attention.
As a result, the actor was given his film debut in Disney's The Fighting Prince of Donegal (1966), following it with a starring role as Stephen Dedalus in Ulysses (1967), alongside Milo O'Shea as Leopold Bloom. One critic commented that he possessed "the right handsome austerity of cheekbone for the poetic Dedalus".
Roëves's early stage career was bolstered by playing Macduff opposite Alec Guinness's Macbeth at London's Royal Court Theatre (1966), before taking over for the lead role for the final two weeks of the play's run.
Television cast him in an unending succession of character parts. Many were one-off appearances, but he had regular roles in Scobie in September (1969) and The Scobie Man (1972), Scotch on the Rocks (1973), Danger UXB (1979), The Nightmare Man (1981) and On the Line (1982).
He returned to soap, briefly appearing in 2003 in EastEnders as Geoff, the alcoholic father of Kate Morton who arrives, unwelcome, on the day of her wedding to Phil Mitchell, then for a 2007 run in the BBC Scotland serial River City as Robert Henderson, who turns out to be the real father of his late brother George's "daughter", Alice, and holds two characters hostage.
His other film roles included Miller, alongside Sylvester Stallone's psychopathic murderer, in Judge Dredd (1995), God in The Acid House (1998) and Jimmy Gordon, Brian Clough's assistant manager at Leeds, in the football drama The Damned United (2009).
Roëves's first two marriages, to Scottish actor Jan Wilson (1965) and American record company executive Anne Howard (1983), both ended in divorce. He is survived by his third wife, theatre producer Vanessa Rawlings-Jackson, whom he married in 2001, and Sarah, the daughter of his first marriage.
Maurice Roëves, actor, born 19 March 1937, died 15 July 2020
Register for free to continue reading
Registration is a free and easy way to support our truly independent journalism
By registering, you will also enjoy limited access to Premium articles, exclusive newsletters, commenting, and virtual events with our leading journalists
Already have an account? sign in
Register for free to continue reading
Registration is a free and easy way to support our truly independent journalism
By registering, you will also enjoy limited access to Premium articles, exclusive newsletters, commenting, and virtual events with our leading journalists
Already have an account? sign in
Join our new commenting forum
Join thought-provoking conversations, follow other Independent readers and see their replies