Metropolitan Volodymyr: Head of the Orthodox Church in Ukraine, who fought divisions and worked for autonomy from Moscow
The late religious leader had recently reflected pro-Russian opinions in Ukraine
Maria Danilova
Sunday 06 July 2014 18:48 Comments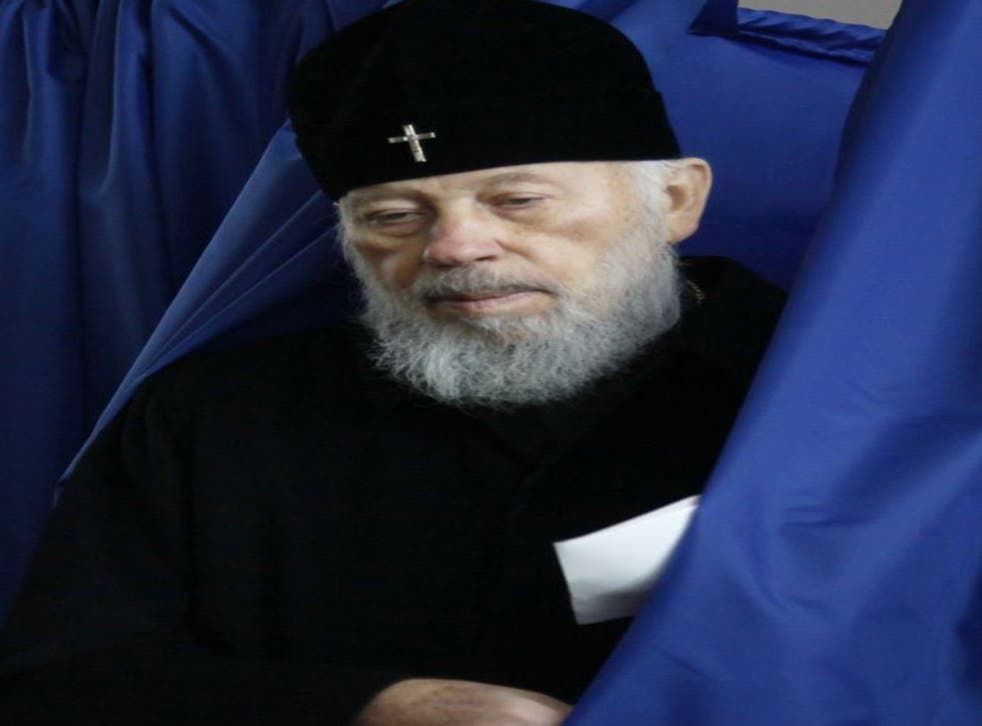 Metropolitan Volodymyr was the head of Ukraine's Orthodox Church, leading it for more than two decades during the tumultuous post-Soviet period. He weathered the breakaway of two groups that declared themselves independent of the Moscow Patriarchate, which incorporates the Ukrainian church, preventing even more splits.
"He will go down in history as the saviour of the Ukrainian Orthodoxy during a very difficult historical moment," said Andrei Zolotov, an expert on Orthodoxy. Recently, Volodymyr often reflected pro-Russian opinions in Ukraine, where government troops are fighting a separatist insurgency.
He was elected head of the Ukrainian Orthodox Church in 1992 to replace Metropolitan Filaret, who was excommunicated by Moscow and went on to form the rival Ukrainian Orthodox Church Kiev Patriarchate. Another group of schismatics formed the Ukrainian Autocephalous Church.
Volodymyr worked to contain splits between Moscow-leaning and independence-minded church leaders and church-goers while obtaining some autonomy from Moscow. "There exist contradictions [in the Ukrainian Church], which up until now Volodymyr was able to contain, to balance out," said Viktor Yelensky, head of the Ukrainian Association for Religious Freedom. "He prevented a further split."
Born Viktor Sabodan to a family of farmers in western Ukraine in 1935, he was ordained at 26 and took monastic vows soon after. He served briefly in Russian Orthodox Church missions in Jerusalem and Geneva, then as a bishop in Russia and Ukraine.
Viktor Sabodan, religious leader: born Markivtsi, Ukraine 23 November 1935; died Kiev 5 July 2014.
Register for free to continue reading
Registration is a free and easy way to support our truly independent journalism
By registering, you will also enjoy limited access to Premium articles, exclusive newsletters, commenting, and virtual events with our leading journalists
Already have an account? sign in
Register for free to continue reading
Registration is a free and easy way to support our truly independent journalism
By registering, you will also enjoy limited access to Premium articles, exclusive newsletters, commenting, and virtual events with our leading journalists
Already have an account? sign in
Join our new commenting forum
Join thought-provoking conversations, follow other Independent readers and see their replies