Michael Bukht: Broadcaster who helped launch Classic FM and was the Crafty Cook on 'Food and Drink'
Friday 12 August 2011 00:00 Comments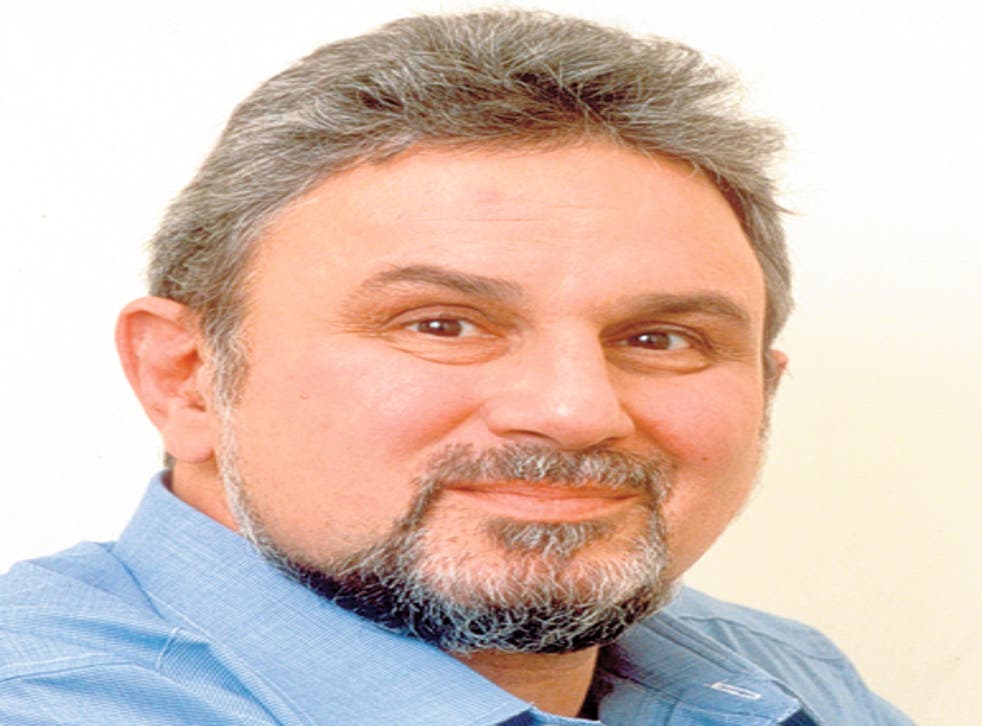 At the press launch of Classic FM in September 1992 Michael Bukht, one of its founders and its first Director of Programmes, spoke with characteristic exuberance of the limitless prospects for a commercial station playing constant classical music in a less snooty way than the BBC's Radio 3. Yet like most of the worldly-wise media commentators present, I came away from Classic's modest new studio in Camden, north London, convinced that the enterprise would not be long for this world.
We knew of course that Bukht, although best known to viewers as Michael Barry, the bearded Crafty Cook of BBC2's Food and Drink programme, was an experienced administrator with the right credentials. He had worked for nearly 30 years in radio and television production and administration, notably as the first programme controller of Capital Radio and later managing director of Invicta Radio in Kent. Yet we doubted whether classical music, even packaged in the listener-friendly fashion that Bukht proposed, would attract a large enough audience to satisfy potential advertisers.
We were wrong. Within two years Classic FM had an audience of five million, double that of Radio 3, and had already gained its first Sony award as the radio station of the year. Bukht quit because of health problems in 1997 but Classic FM is still with us and thriving, having battled through fluctuating fortunes in the intervening period.
Mirza Michael John Bukht was born in London in 1941, the son of Mirza Jawhan Bukht, a diplomat from what would become Pakistan, and his Welsh wife Lilian, a teacher. (Through most of his life he practised the Muslim faith instilled by his father.) He went to Haberdashers' Askes School before graduating in history from King's College, London. In 1963 he joined the BBC as a general trainee, starting on radio, where he was part of the production team on the weekday soap opera, Mrs Dale's Diary. After two years he switched to TV as producer of the popular early-evening magazine programme Tonight, presented by Cliff Michelmore.
In 1964 he married Jennie Jones, an actress, and in 1967 they moved to the Caribbean, where he had been appointed programme controller at the Jamaica Broadcasting Corporation. Two years later they returned to London and Bukht went back to the BBC as deputy editor of 24 Hours, a current affairs strand featuring many of the elements and some of the personnel of Tonight, but screened later, at 10.30pm.
In 1972 he was recruited by Capital Radio, which, from a field of some 50 applicants, had won the licence to be one of London's first two commercial radio stations. (The other was LBC.) The station went on air in October 1973, in a financial climate that could scarcely have been worse for a company seeking to tap a new stream of advertising revenue. That winter saw a miners' strike, an oil crisis and the introduction by Edward Heath's Government of a three-day week: advertisers had neither the resources nor the inclination to experiment with this unfamiliar medium. However, the station quickly found an audience for its staple fare of pop music, and soldiered on until economic conditions improved.
It was at Capital that Bukht made his debut as a broadcasting chef, standing in for the regular presenter of the cooking slot when she went on holiday. He had always been enthusiastic about food: he was the one who did the cooking when he and Jennie hosted dinner parties, being careful to ascertain the preferences of their guests in advance. He was an early advocate of sourcing fresh, local ingredients, now an accepted element of culinary correctness. He adopted the pseudonym Michael Barry to separate his on-air persona clearly from his role as a broadcasting executive – and probably, too, because it was easier to pronounce.
After five years at Capital his strong social conscience led him to accept a job at the Save the Children Fund, handling press relations. In 1979 he went briefly to Transkei, one of the self-governing Bantustans set up by South Africa's apartheid regime for black ethnic groups. He helped establish a radio station, Capital Radio 604, emulating in many ways its London namesake, and trained several broadcasters who later made their name in the reunited South Africa. Having acquired a taste for sharing recipes with listeners he gave himself a slot on 604, where he first became known as the Crafty Cook.
After he returned to Britain his career proceeded on two separate tracks. He was appointed principal of the National Broadcasting School in Soho, established by the Independent Television companies to challenge the BBC's effective monopoly on training future personnel. Then in 1982 BBC2 launched Food and Drink, a trailblazer in what has become an over-exploited genre. He was a featured chef, in his distinctive red apron, and became popular with his breezy approach to kitchen skills and his jokey relationship with his co-stars, among them the ebullient wine experts Jilly Goolden and Oz Clarke. His popularity was reflected in the success of the 20 cookery books he wrote as spin-offs.
In 1985 he was appointed managing director of Invicta Radio (now known as Heart Kent), a commercial station based in Canterbury. It had been launched the previous year but ran into difficulties. By then Michael and Jennie Bukht had four children, and the family moved from their large house in Wandsworth to an even larger one in Canterbury: a five-bedroomed 18th-century manor house with extensive outbuildings. The couple remained in the area, moving to a nearby apartment after the children had all left home. He involved himself in a number of community organisations such as the local arts council and the Canterbury Multi-Cultural Association and was a governor of St Edmund's School from 1997 to 2006. For 12 years he was chairman of the board of Kentish Fare, devoted to promoting the county's produce, and he served on the committee of the Early Dance Circle.
In 1988 he was appointed programme director of the GWR group of West Country stations, and it was there that he and Ralph Bernard, GWR's chief executive officer, drew up the plans for Classic FM, of which GWR was a founding partner (along with the Daily Mail) and later sole owner. Establishing and nurturing the new station became his day job, and his compulsive hands-on approach, closely monitoring the tone and content of the output, ensured that it was a demanding one.
At the same time he continued with his television appearances – a workload that triggered a physical collapse in 1997 when he was diagnosed with Ménière's disease, a chronic condition of the ear that causes giddiness. He resigned from Classic, although he continued to appear on Food and Drink until the series ended in 2001. In his last decade he carried on writing, gave advice on cooking on Radio Five Live and was in demand as an after-dinner speaker.
Michael Leapman
Mirza Michael John Bukht (Michael Barry), food journalist and radio executive: born London 10 September 1941; Programme Controller, Classic FM Radio 1992–97; OBE 1996; married 1964 Jennie Jones (one son, three daughters); died 4 August 2011.
Register for free to continue reading
Registration is a free and easy way to support our truly independent journalism
By registering, you will also enjoy limited access to Premium articles, exclusive newsletters, commenting, and virtual events with our leading journalists
Already have an account? sign in
Join our new commenting forum
Join thought-provoking conversations, follow other Independent readers and see their replies