Michel Legrand: Oscar-winning French composer and jazz pianist
He was a young virtuoso when the sound of Dizzy Gillespie's trumpet lured him from classical to his true calling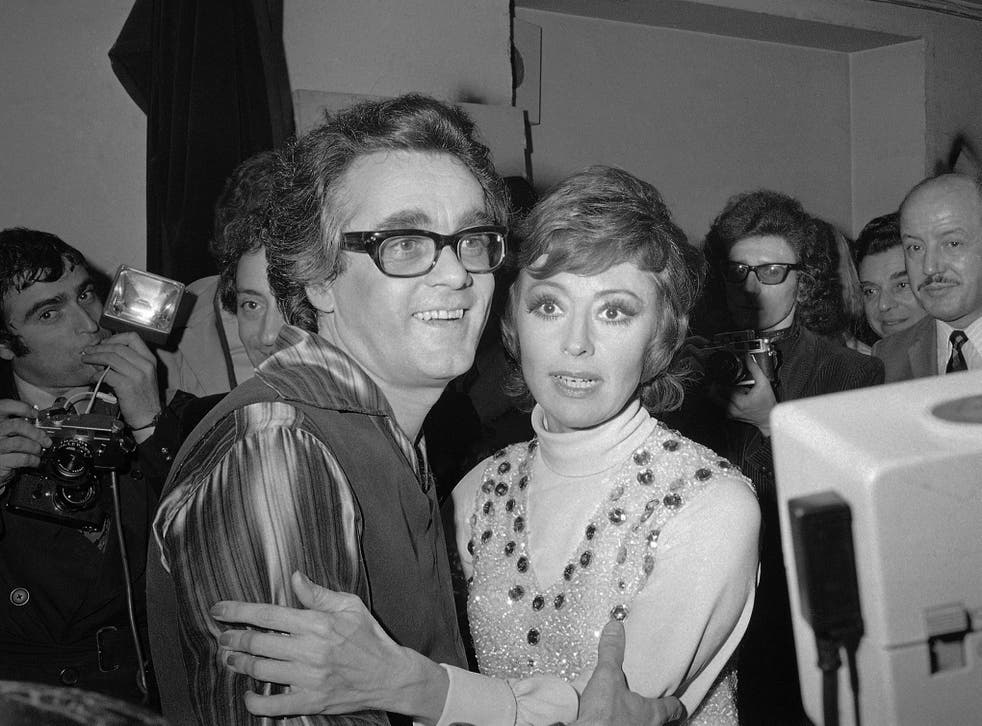 Michel Legrand was the French composer with more than 200 screen credits, most famous for his jazzy film operas. His tunefully romantic music for The Thomas Crown Affair, Summer of '42 and Yentl won him Oscars.
Legrand was born in the suburbs of Paris in 1932. He was only three years old when his father, Raymond, a prominent conductor and composer, walked out on the family.
Legrand found solace in a grand piano, telling the Toronto Star in 2009: "It was one of the few things my father forgot to take when he left." He added: "I sat down and put my two hands on the piano and began playing, trying to recreate a song I had heard on the radio. It became my only friend, my only love and, very quickly, my mother realized it was all I could do with my life."
His piano-playing skills won him a place at the Paris Conservatory at the age of nine despite a minimum age policy of 14. As a student, he was recognised for his classical ability but was drawn to jazz after hearing trumpeter Dizzy Gillespie perform live.
In his late teens, just after the Second World War, Legrand became known as a jazz piano virtuoso. Soon he was orchestrating for Edith Piaf. In 1954, at 23, he recorded a jazz album, I Love Paris, which sold hundreds of thousands of copies.
Legrand went on to make a string of hit jazz albums, including collaborations with trumpeter Miles Davis and saxophonist John Coltrane among others.
In the early 1960s, he composed for several French new wave movie directors including Jean-Luc Godard. In 1964, Legrand drew global attention with The Umbrellas of Cherbourg. The film was his first collaboration with director Jacques Demy.
It gained Legrand an Oscar nomination for the ballad "I Will Wait for You". He went on to work with Demy again on The Young Girls of Rochefort (1967) for which they shared an Oscar nomination for the score.
Notable deaths in 2017

Show all 28
The next year, Legrand produced the music for The Thomas Crown Affair, starring Steve McQueen and Faye Dunaway. The theme song, "Windmills of Your Mind" won him his first Oscar alongside lyricists Alan and Marilyn Bergman.
While some critics sniffed at Legrand's style, dismissing it as easy-listening music, there was no doubt he hit a commercial sweet spot. When Barbara Streisand made her directorial debut in 1983 with Yentl, she entrusted Legrand with the film's music.
The standout "Papa, Can You Hear Me?" found chart success and won Legrand his third and final Oscar.
He went on to direct and co-write the film Five Days in June (1989), a semi-autobiographical drama about the romantic and musical exploits of a young musician in Normandy during the Second World War.
Legrand's marriages to model Christine Bouchard and actress-producer Isaebell Rondon ended in divorce. In 2014 he married actress Macha Meril.
He won five Grammy Awards and, in 1990, as inducted into the Songwriters Hall of Fame.
Michel Legrand, French composer, born 24 February 1932, died 26 January 2019
© Washington Post
Join our new commenting forum
Join thought-provoking conversations, follow other Independent readers and see their replies