Mihaela Ursuleasa: Internationally-acclaimed pianist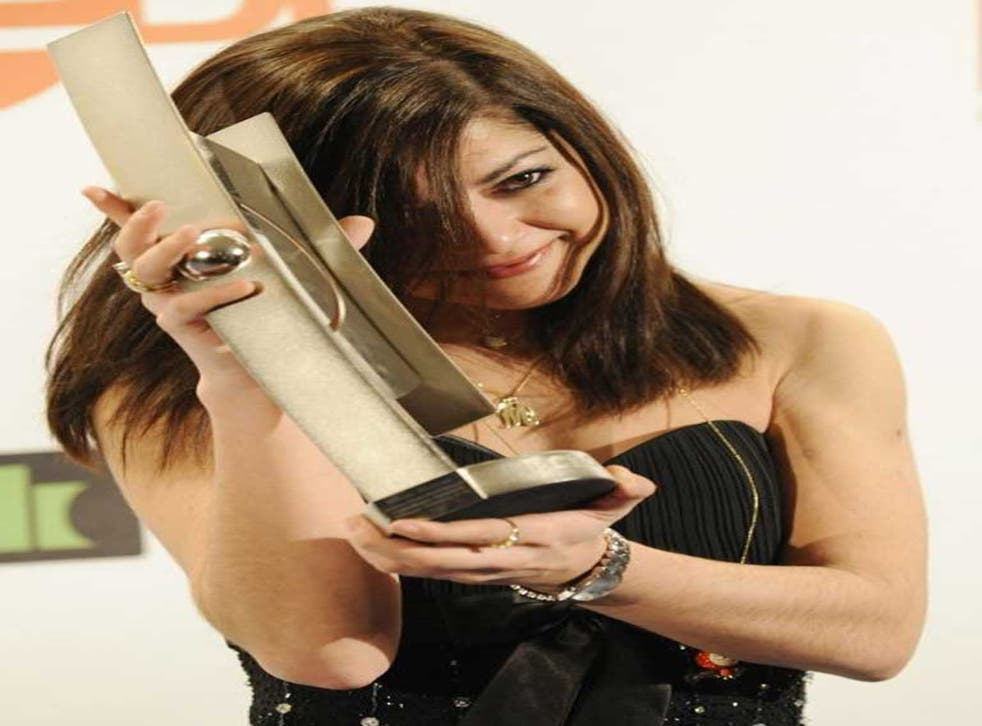 Mihaela Ursuleasa was an internationally renowned concert pianist, who wowed audiences around the globe with her prodigious technique and often idiosyncratic interpretations.
The award-winning Romanian-born prodigy and winner of the prestigious Clara Haskil prize was found dead in her Vienna apartment after suffering what is believed to be a brain haemorrhage. She was 33. Ursuleasa had recently cancelled two concerts in the Romanian capital Bucharest on unspecified health grounds.
Although she split critics, they all agreed that Ursuleasa had a "je ne sais quoi" and her sparkling enthusiasm was as evident in her playing as it was in her writing and in her personality. Known for her large tone, fleet fingers and gentle caressing of the keyboard, as well as stunning programming, Ursuleasa was perhaps most closely associated with Romantic composers such as Prokofiev, Chopin and Schumann.
Confessing that, "The happiest recitals are those where you have lots of friends listening," Ursuleasa found solo recitals to be her forte. "Where else do you get to make the rubato you want?" she once asked.
In her short career, Ursuleasa performed with some of the world's foremost orchestras including the London Philharmonic, the Radio Symphony Orchestra of Berlin and the Cincinnati Symphony Orchestra among others, appearing at major international events such as the Salzburg Festival, the Beethoven festivals in Warsaw and Bonn and the mostly Mozart Festival in New York. In 2000, she stepped in for Richard Goode – "another inspirational figure in my life" – to perform with the Academy of St Martin in the Fields and Sir Neville Marriner and toured with the Gothenburg Symphony Orchestra and the conductor Neeme Järvi.
She worked with other famous conductors, including Kurt Sanderling, Bruno Weil, Paavo Jarvi and Osmo Vänskä, and appeared at renowned venues such as Carnegie Hall in New York, Amsterdam's Concertgebouw, London's Wigmore Hall, Zurich's Tonhalle and Vienna's Konzerthaus.
In 2009, Ursuleasa made debut appearances with the Ensemble Orchestral de Paris under Andris Nelsons and also with the Orchestre Philharmonique de Strasbourg conducted by John Storgards, where her playing was compared to that of the great Argentinian pianist Martha Argerich.
Mihaela Ursuleasa was born in Brasov, central Romania, in 1978, during the Communist rule of Nicolae Ceaucescu. Her mother was a singer, her father a gypsy jazz pianist; they soon recognised her early talent and began supervising her piano-playing, teaching her "how to move most of my fingers on the keys and, most important, to have fun".
With the death of her father, Ursuleasa recalled, "I didn't have time for recreation," as her first teacher, the pianist Stela Dragulin, worked her up to 12 hours a day and urged her to tour; she was giving concerts by the time she was nine. This led to second prize at the International Piano Competition in Senigallia, Italy.
Following the collapse of the Communist regime in 1989, the acclaimed pianist Radu Lupu returned to his country and after one concert the 11-year-old Ursuleasa visited his green room, where they played Mozart together. A year later, she played for the Italian conductor Claudio Abbado, who recommended her to Professor Heinz Medjimorec at the Vienna Conservatory. Withdrawn immediately from public performances, under his tutelage, Ursuleasa perfected her technique and deepened her musical interpretation.
Likened to Clara Haskil, another Romanian, she reaped the fruits of this decision in 1995, when what one critic referred to as her "rare combination of vivacity and technical mastery: won her the revered Competition of the same name in Vevey, Switzerland at the age of 16. Although delighted with her win, she soon declared her aversion to competitions, stating, "It is the most unlogical way of dealing with music." In 1999, she graduated with a diploma cum laude.
Reviewing her first album in 1996, of Beethoven and Mozart concertos with the Lausanne Chamber Orchestra under Jesús López-Cobos, part of Ursuleasa's prize for winning the Haskil Competition, the critic Harold C Schonberg wrote, "Well, well. A competition winner who can convey strength without relentless pounding; who has temperament; who has a completely finished technique; who has a wide tonal palette." He particularly enjoyed "her sparkling finger work and a general feeling of joie de vivre," adding, "Here we have a real pianist, and we shall be hearing from her."
In 2010, her debut solo album, Piano & Forte, won the ECHO Klassik award for Solo Recording of the Year. Her second solo album, of Enescu and Bartók, Romanian Rhapsody, was released last year. Ursuleasa had planned to explore the gypsy music of her homeland.
The Romanian soprano Felicia Filip reminisced about Ursuleasa's début. "In my mind's eye I see the child lost in the immensity of the piano. I recall a child who couldn't reach the piano pedals."
Ursuleasa is survived by her mother and five-year-old daughter.
Mihaela Ursuleasa, concert pianist: born Brasov, Romania 27 September 1978; one daughter; died Vienna 2 August 2012.
Register for free to continue reading
Registration is a free and easy way to support our truly independent journalism
By registering, you will also enjoy limited access to Premium articles, exclusive newsletters, commenting, and virtual events with our leading journalists
Already have an account? sign in
Register for free to continue reading
Registration is a free and easy way to support our truly independent journalism
By registering, you will also enjoy limited access to Premium articles, exclusive newsletters, commenting, and virtual events with our leading journalists
Already have an account? sign in
Join our new commenting forum
Join thought-provoking conversations, follow other Independent readers and see their replies