Mowzey Radio: Ugandan Afrobeat giant who became one of East Africa's biggest stars
'The Radio' excelled in music at school, but it was his humble beginnings that would go on to motivate his success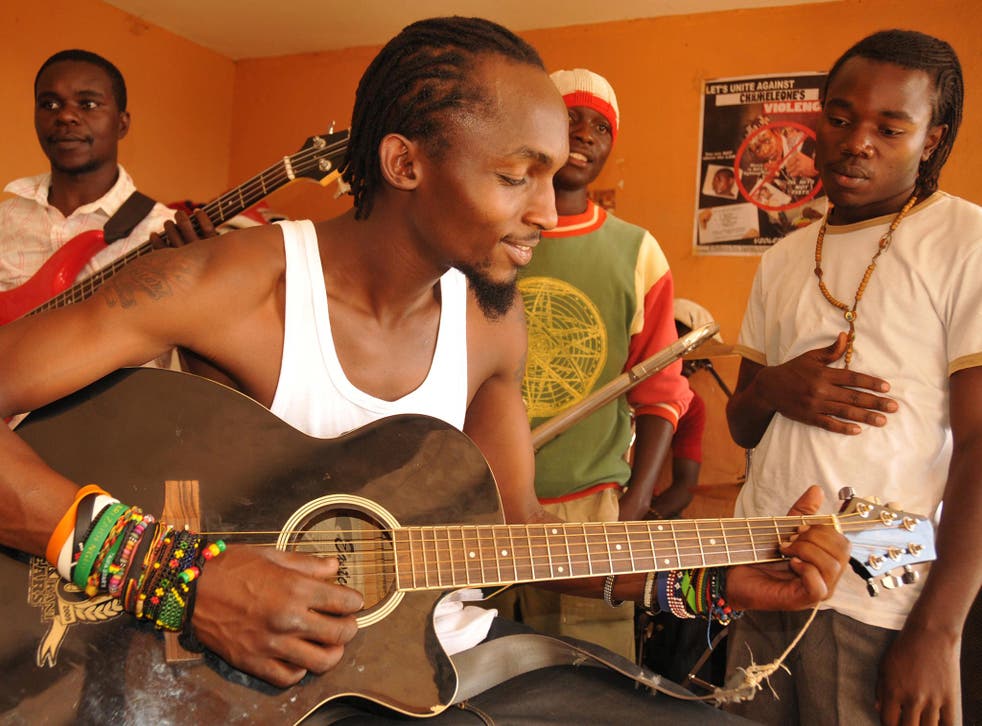 "Can I tell you something? I don't know how everything happened. It was magic." This is how the much-loved Ugandan musician Mowzey Radio once described the trajectory of his extraordinary career.
"The Radio" was an incredibly prolific artist whose "crystal-clear tenor" was mourned by Kampala's New Vision newspaper, as "a glass of cold water in a desert".
The newspaper added: "He was a skinny lad but had a giant voice."
During his career, he recorded more than 200 songs and 11 albums. But his beginnings were modest. He was born Moses Nakintije Ssekibogo in a small village called Bukaya in Uganda's Buikwe district. He was the second of six children. His mother was a food vendor and his father a truck driver. It was a humble background that would motivate his later success.
Radio was a diligent student. He was inspired to become a musician by a teacher at nursery school. Later, at Holy Cross Lake View Secondary School in Jinja, he was president of the Youth Alive Club, composing musical numbers for inter-school competitions, winning more often than not. His school friend Stephen Wakaza said: "He was always among the best five students in class. He was very good in literature, English and music. He was the only one who used to understand music lessons..."
Radio's academic achievements took him to Makerere University, where he gained a BA in community psychology. It was while he was at university that he released his first single, "Tujja Kuba Wamu", which aptly translates as: "we will become wise".
Shortly afterwards he became part of the Leone Island Music Empire as a backing singer for Ugandan Afrobeat artist Jose Chameleone, joining the hugely popular musician on a tour of the US and the Caribbean. After returning from that tour, however, Radio quit as Chameleone's backing singer and formed the Goodlyfe Crew with Weasel, aka Douglas Mayanja.
Radio had already experienced solo success with a reggae love song called "Jennifer", his first real hit. Together with Weasel, his music partner of more than 10 years, he went on to have many more, including the gently catchy "(Tukikole) Neera", which carried his comfortingly grainy voice across Africa.
But Radio's popularity was bound to draw unwanted attention too – attacks against successful musicians are not uncommon in Uganda.
In January, he was attacked in a nightclub in Entebbe during an incident in which he thought someone was trying to spike his drink. The beating caused a blood clot to his brain.
While Radio was in Case Hospital, his friends and fans pulled together to pay his medical bills. Among the donations that flooded in were 30 million Ugandan shillings (£5,800) from Uganda's President, Yoweri Museveni, grateful for Radio's support during his 2016 election campaign.
Museveni said of Radio: "He showed his patriotism through music. People should learn from his songs."
Despite the best wishes of his fans and the determined efforts of the hospital, Radio did not recover from his injuries. Ten days after the nightclub attack, he died. He was laid to rest at Nakawuka Parish in the Wakiso District after a requiem mass at Rubaga Cathedral.
Speaking to the BBC, Radio's friend Douglas Lwanga said: "He was a happy musician and contributed a lot to the Ugandan music industry... few knew what he was doing to help people in need. He was paying school fees for many children and helping them to achieve their dreams."
Just as he had achieved his own.
Radio's prolific catalogue of tracks, crisscrossing Afrobeat, dancehall, calypso, soca, and reggaeton, will long outlive him. It's said that he had at least 68 new songs awaiting release at the time of his death.
The last song he released was entitled "Tambula Nange", which translates as: "walk with me God."
Radio is survived by three children, two with fellow musician Lillian Mbabazi.
Three men have been arrested in connection with the attack that led to his death.
Mowzey Radio (née Moses Nakintije Ssekibogo), Ugandan singer, born 25 January 1983, died 1 February 2018
Join our new commenting forum
Join thought-provoking conversations, follow other Independent readers and see their replies