Mustapha Matura: Trinidadian playwright who channelled the West Indian experience in London
He was the first black dramatist to have his work performed in the West End, and he championed black writing through his theatre company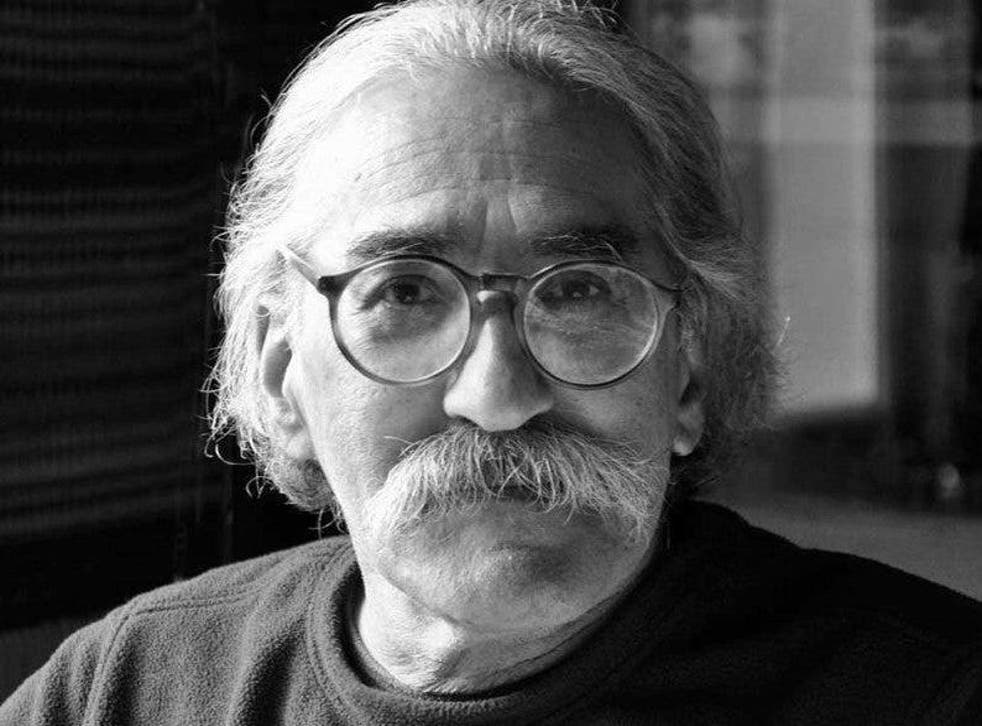 Mustapha Matura, who has died aged 79, was the pioneering Trinidadian dramatist who became the first black playwright to show in the West End and who co-wrote the first black sitcom for British television in the Eighties.
He was born Noel Mathura in Port of Spain, Trinidad, in 1939. His mother's African family was descended from slaves and the grandparents of his father, a car salesman, had been indentured servants from India. Matura said that teachers at his school, a wooden room on stilts, disliked him "for being a lazy wastrel", inciting him to a teenage life as a "solitary subversive".
Matura emigrated to Britain in 1962 and spent the next year working as a hospital porter. Around this time he met fellow Trinidadian Horace Ové, with whom he travelled to Rome, working as an assistant stage manager for Langston Hughes' production of Shakespeare in Harlem.
The taste of theatre work, and a growing political consciousness, inspired Matura to write plays about the experience of West Indians living in London and in the Caribbean. He later spoke of his need to "capture those moments, record them, write about it, tell it like it is", in stark contrast to writers such as Errol John, whose Moon on a Rainbow Shawl (1957) had portrayed an unrealistic and romanticised view of Caribbean life.
He changed his name to Mustapha Matura, later explaining: "I liked the sound of it, it was the Sixties." His first staged work was Black Pieces, shown at the Institute for Contemporary Arts (ICA) in 1970, a trio of short plays commissioned and directed by Roland Rees. He followed up with his first full-length play, As Time Goes By (1971), a satirical comedy about first-generation Caribbean immigrants that played at the Traverse Theatre Club, Edinburgh.
In 1974 Matura's Play Mas opened at the Royal Court Theatre, making him the first black playwright to have a production running in the West End. Set in pre- and post-colonial Trinidad, during carnival time, the play serves as an allegory for the country's quest for independence and led to a Most Promising Playwright award from the Evening Standard.
Play Mas saw a revival in 2015 at the Orange Theatre, Richmond, where it garnered rave reviews. Time Out, for example, said it was "a deeply and darkly funny exploration of Trinidad before and after the Caribbean island's independence from Britain in 1962. It sweeps you up and leaves you breathless." Similar themes re-emerged in Matura's Independence (1979), a harshly critical analysis of a post-colonial Caribbean republic, staged by Rees at the Bush Theatre.
During the late Seventies, Matura had been frustrated by London fringe theatres' lack of interest in putting on his new play, Welcome Home Jacko, and resolved to establish his own theatre company. In 1979 Matura and Charlie Hanson founded the Black Theatre Co-operative (now called nitroBEAT), striving to support, commission and produce work from black writers in the UK.
The Black Theatre Co-operative did not limit itself to stage productions. In 1983 the newly established Channel 4 commissioned the first black sitcom for British television. Written by Matura and Farrukh Dhondy, No Problem! focussed on humour as its medium, rather than being overtly political in dealing with black issues. It ran for 27 episodes over two years and paved the way for further black-only television productions.
Matura also created intriguing adaptations of work by other writers, with a West Indian twist, such as Trinidad Sisters (1988), after Chekhov's Three Sisters, set in the pre-independence Trinidad of the Forties. Similarly, his Playboy of the West Indies (1984) is a marvellous adaptation of The Playboy of the Western World by JM Synge, in which a joyful Creole dialogue takes the place of Hiberno-English.
In 1991 Matura received the Trinidad and Tobago government's Scarlet Ibis award for achievement. Then, in 2016, he received an honorary fellowship award from Goldsmiths, University of London, nominated by Professor Anna Furse, who said: "His contribution to the current generation of black writers and theatre artists in this country is both significant and unique."
Matura is survived by his children Ann and Dominic from his first marriage to Marian Walsh, and by Cayal, Maya and their mother Ingrid Selberg from his second marriage.
Mustapha Matura, playwright, born 17 December 1939, died 29 October 2019
Register for free to continue reading
Registration is a free and easy way to support our truly independent journalism
By registering, you will also enjoy limited access to Premium articles, exclusive newsletters, commenting, and virtual events with our leading journalists
Already have an account? sign in
Register for free to continue reading
Registration is a free and easy way to support our truly independent journalism
By registering, you will also enjoy limited access to Premium articles, exclusive newsletters, commenting, and virtual events with our leading journalists
Already have an account? sign in
Join our new commenting forum
Join thought-provoking conversations, follow other Independent readers and see their replies