Nadja Regin: Serbian actor who found fame alongside Sean Connery in From Russia With Love and Goldfinger
She complained that her accent stopped her landing roles – but then came Bond
Christine Manby
Monday 22 April 2019 12:40 Comments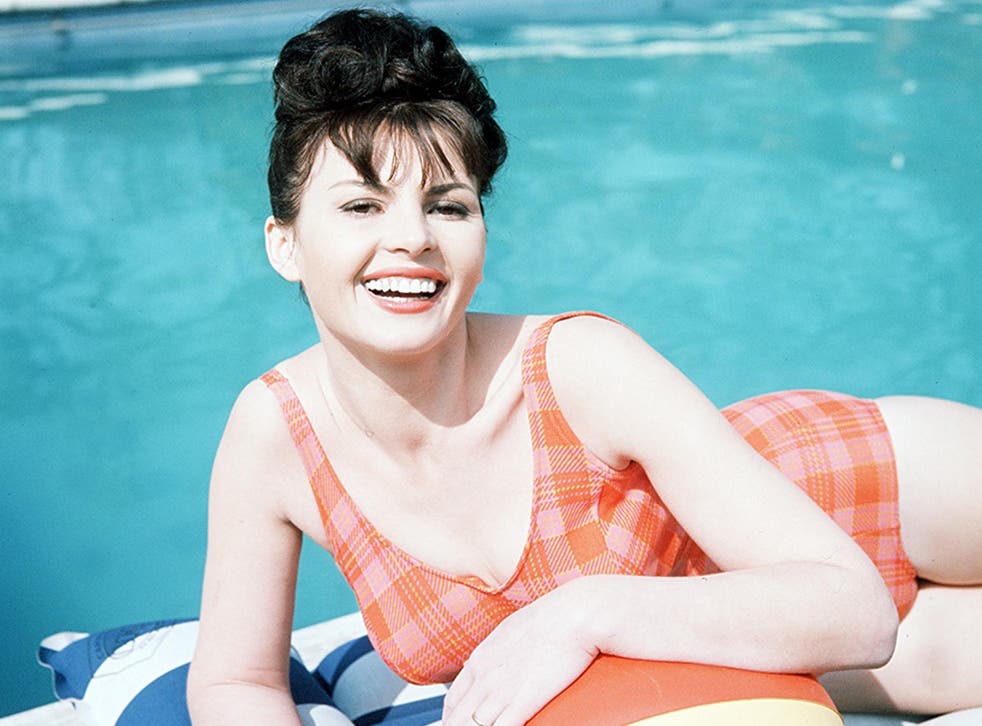 If there was ever an actress naturally suited to the role in a Bond film, it had to be Nadja Regin. Her early years as a child in Nazi-occupied Serbia instilled in her a resilience and courage that prepared her for anything.
Regin, who died aged 87, was born Nadezda Poderegin in Serbia, then part of Yugoslavia. Her father Ignatije was from the Ukraine. He was a scientist and teacher. Her mother Milka hailed from Plevlje on the border with Montenegro. In 1941, the Poderegin family was living in Kraljevo when Serbian partisans tried and failed to retake the city.
In revenge for the 50 Germans killed, the Nazis massacred 5,000 civilians. Their number included Ignatije. Of Russian extraction, Nadja's father might have been spared but he refused to abandon his friends and died alongside them. His sacrifice made a lasting impression on his daughter.
When Serbia was liberated by the Russians in 1944, 12-year-old Regin, who spoke Russian thanks to her father, worked in a hospital, interpreting for the partisans in whose name her father had died.
She had planned to become a journalist but, having moved with her mother and sister to Belgrade after the war, she chose instead to study theatre at the Academy of Dramatic Arts. She also studied at the University of Belgrade's faculty of philosophy.
In 1954, while still a student, Regin landed her first major film role. She was cast as Marina in a German/Bosnian co-production of The House On the Coast. Despite her misgivings in the light of her childhood experiences, Regin went on to have great success in Germany.
However, Regin's career as a star of German cinema was cut short when she married Polish airman Michael Szrajber. Together they moved to England. Regin spoke five languages at the time but not English.
She soon picked up enough to start auditioning again, though she later complained "my accent limited me to either sexy parts or a spy". This, however, was the perfect recipe for becoming a "Bond girl".
She was cast in 1963's From Russia With Love, Regin playing the mistress of MI6 boss Kerim Bey. The following year she played Bonita in Goldfinger. In the film's famous opening sequence, Bond (Sean Connery) is enticed back to Bonita's dressing room. When they start to kiss, he sees the reflection of an assassin in her eye and as the assassin pounces Bond uses poor Bonita as a shield.
Regin and Connery had a playful relationship on set. "I had a driver who asked me if I could get Sean Connery's autograph while I was filming," she told 007 magazine, "so I knocked on Sean's door and asked for the autograph. He said, 'Yes, if you give me a kiss!' So I told him I'd get the driver to come up and give him a kiss!"
That same year, Regin starred as Laura Kossovich in New Zealand film Runaway, a thriller that also featured a young Kiri Te Kanawa, before she became an opera star. Regin also appeared in television shows The Saint, Danger Man and Dixon of Dock Green.
In the late 1960s, Regin stepped behind the camera to work as a script reader for Rank and Hammer. Writing was important to Regin. Her mother Milka was a talented author, who left behind an incomplete manuscript for a first novel when she died in 1971. Working from her mother's notes, Regin completed the book, called The Dawning, which was subsequently published in Serbo-Croatian. Regin called it "the biggest thing I have ever achieved".
In 1980, Regin co-founded Honeyglen Publishing with her sister Jelena. The company specialised in biography and belles-lettres. Honeyglen published Regin's English translation of her mother's book.
Regin later published her own novel, a Second World War romance called The Victims and the Fools, under her full name Nadja Poderegin. She also wrote a children's book, The Puppet Planet, and was working on her memoir at the time of her death.
Nadja Regin, actor, born 2 December 1931, died 5 April 2019
Register for free to continue reading
Registration is a free and easy way to support our truly independent journalism
By registering, you will also enjoy limited access to Premium articles, exclusive newsletters, commenting, and virtual events with our leading journalists
Already have an account? sign in
Join our new commenting forum
Join thought-provoking conversations, follow other Independent readers and see their replies