Neil Aspinall: Beatles' friend and road manager who became the boss of Apple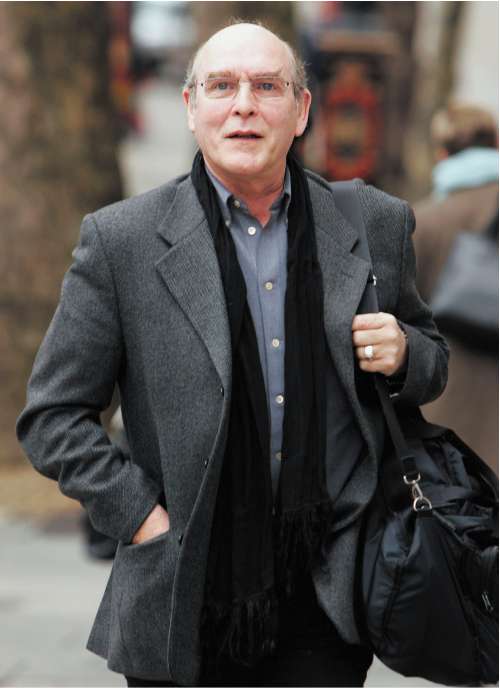 Although Neil Aspinall could lay claim to being the "fifth Beatle", few outsiders knew who he was and indeed Paul McCartney publicly referred to him as "Mr X". He was rarely interviewed about his pivotal role in the Beatles' career, but he did make an exception for The Beatles Anthology television series in the mid 1990s and for the recent reissue of the film Help! Aspinall was first the group's friend and road manager, and then, as his trustworthiness and discretion were appreciated, came to manage the whole Beatles' empire, although he never had an official job title.
Aspinall's parents came from Liverpool but his mother moved to Prestatyn, in north Wales, for the war-time birth of her son, in October 1941. Returning to Liverpool, Aspinall attended local schools and, when he was 11, joined the same class as Paul McCartney at the Liverpool Institute grammar school. Aspinal and George Harrison, who was in the year below, would often go behind the school's old air-raid shelters for a cigarette.
Known as "Nell" since childhood, Aspinall was a better student than any of them: the four Beatles acquired five O levels between them, but Aspinall managed eight. He left school in July 1959 and went into articles for accountancy. He studied by correspondence course and moved into the large Victorian house owned by the Best family in the West Derby area of Liverpool.
When Mona Best opened the basement as a teenage club, the Casbah, Aspinall helped to get it up and running. In 1960, her eldest son, Pete, joined the Beatles on drums for an engagement in Hamburg. By the time they returned in December, they had transformed their sound and were dedicated to playing music. Aspinall would watch them play and sometimes drive them in a Ford van he had secured for 15 weekly payments of £3. Each Beatle would be charged five shillings (25p) plus running costs. As the bookings increased, Neil was asked, in July 1961, to become their full-time road manager.
Aspinall's affair with Mona Best led to a son, Roag, born in July 1962, but this did not ruin his relationship with Pete and they remained friends until Aspinall's death. That friendship was tested in August 1962, however, when Best was sacked by the Beatles' manager, Brian Epstein. Best discussed the issue with Aspinall and was surprised to hear that Aspinall was prepared to take the group to Chester "as they haven't sacked me". When Neil asked the group why Best had been sacked, Lennon said, "It's nothing to do with you. You're only the driver". Aspinall was a tough, authoritative figure who could control a situation without hitting anyone, although he must have come close with Lennon.
The Beatles made the Top 20 with "Love Me Do" and, early in 1963, became national stars. At first, Aspinall would handle the administration and drive the Beatles to their bookings, but as Beatlemania took hold they were joined by another Liverpool friend, Mal Evans. These two plus the four members of the group became the Beatles' inner circle, since others, such as Tony Barrow and Peter Brown, were employed by Brian Epstein. The duties of Aspinall and Evans might even include selecting the girls who could visit individual Beatles in their hotel rooms.
When Aspinall travelled with the Beatles on their first trip to America, in 1964, George Harrison caught tonsillitis, forcing Aspinall to stand in for the camera rehearsals on The Ed Sullivan Show. He also attended recording sessions and occasionally got roped in to performing, being part of the choir on "Yellow Submarine" and playing harmonica on "Being for the Benefit of Mr Kite". Aspinall secured photographs of the various personalities chosen by the group for the artist Peter Blake to design the cover of Sgt Pepper's Lonely Hearts Club Band.
In August 1967 Aspinall witnessed the disarray following the sudden death of Brian Epstein. He commented, "There was a meeting of the six of us – the four guys, Mal and I. They didn't know where any of the money was, they didn't have a single contract for anything with Brian, not with a record company, not with a film company – Brian had them all. It made them realise that they had to get it together. They decided that they needed an office and organisation of their own."
When the Beatles founded their own company, Apple Corps, Aspinall became the administrator and had a desk job from then on, exhibiting a natural flair for management even in the chaotic first two years. The company was driven by the ever-changing whims of the individual members of the group and was impossible to control. Although Apple was eventually to concentrate on music and film, it originally owned a shop with its own clothing lines and encouraged some madcap inventions.
In 1969, the Rolling Stones' manager, Allen Klein, came on board in an attempt to sort out the mess and stop the company losing money. Lennon appreciated his trusted friends and told Klein, "Do what you need to do, but don't touch Neil and Mal".
Klein himself was dismissed in 1973 and Aspinall slowly but surely resolved the litigation and disarray that Klein had left behind. By then, the four owners of the company were failing to agree, and it says much for Aspinall's negotiation skills that he managed to make the Beatles more money than they had ever known. He was wary of overexposure, for example, and disliked any marketing that celebrated the anniversary of a product as it only showed its age – the Beatles were still, in his view, a contemporary group. The 1 compilation album in 2000, which was his concept, sold 27 million copies worldwide.
Aspinall's speciality was the protection of the Beatles' trademark and copyright. He would secure as many photographs of the group as he could in order to give them a degree of control over how they would be presented. As a result, the Beatles are still the world's biggest group, nearly 40 years after they disbanded. He was admired by other music executives for this, although undoubtedly many film-makers and publishers found it exasperating to deal with the company.
In 1978, the Beatles instructed Aspinall to arrange litigation against Apple Computers for trademark infringement. Apple Computers was permitted to continue, provided it did not enter the music field. The introduction of iTunes and iPods made this a more pressing issue, and a confidential agreement between the companies was reached in 2007.
In the mid 1990s, Aspinall was the executive producer for The Beatles Anthology project, which involved a series of TV documentaries, a coffee-table book and three double albums. The project was incredibly successful, appreciated by existing fans as well as a new, younger audience. Shortly before his retirement in April 2007, Aspinall was overseeing the remastering of the Beatles' back catalogue for release later this year.
Aspinall was immensely loyal to the Beatles and although it was hoped he might write his memoirs once he had left Apple, this was never a possibility. He would not have signed a gagging order as one was never needed.
In August 1968, Aspinall had married Suzy Ornstein, the daughter of George "Bud" Ornstein, the chief executive at United Artists Pictures. They had met on the set of a Beatles' film. They had four children and also ran Standby Films, which released Hendrix – Band of Gypsys in 1999. Aspinall was a talented artist and at the time of his death was working on a book of drawings.
Spencer Leigh
Neil Stanley Aspinall, businessman: born Prestatyn, Flintshire 13 October 1941; married 1968 Suzy Ornstein (one son, three daughters), (one son with Mona Best); died New York 23 March 2008.
Join our commenting forum
Join thought-provoking conversations, follow other Independent readers and see their replies