Neville Alexander: Activist who fought against apartheid
He was popular with white liberals not least because he opposed Soviet communism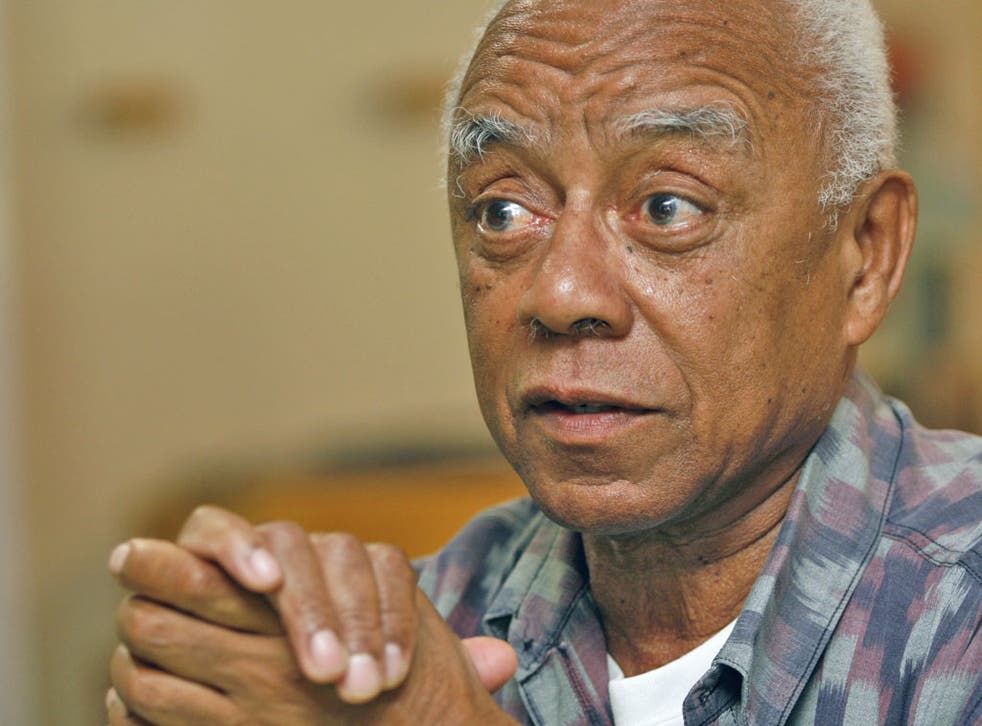 Neville Alexander was an intellectual of the South African left, widely respected across the political spectrum. He also won international recognition for his work on "people's education"and on multi-lingualism.
He grew up in the small Eastern Cape town of Cradock, the oldest of six children. His father was a carpenter, his mother a schoolteacher, while his maternal grandmother was a freed slave from Ethiopia. His early education was in a Dominican convent, where he learnt German and decided to become a priest. Later, he graduated to atheism but often said that it was the nuns' passion for the disadvantaged that inspired his activism.
In 1953 he began studying German and History at the University of Cape Town. His political viewpoint was essentially anti-white, but that changed when he linked up with the Non-European Unity Movement, a Trotskyist group based in the Western Cape "coloured" townships. While studying for his master's degree in German he was also swotting up on Marx, Lenin and Trotsky.
He won a scholarship to study at the University of Tubingen, where he completed his PhD and came into contact with the anti-Stalinist European left (and met Trotsky's wife), returning home vehemently opposed to the pro-Soviet, ANC-aligned South African Communist Party and determined to promote alternatives – with an added resolution not to marry because of the hardships he anticipated.
In Cape Town he became a high school teacher who talked of armed revolution, prompting his suspension from the Unity Movement. They considered him to be a "silly young activist", a verdict he later acknowledged. Soon after, he helped form the Yu Chi Chan Club (based on a Maoist term for guerrilla warfare) whose aim was "the overthrow of the state" but which he subsequently admitted was "an accident waiting to happen". They were infiltrated by state agents and he was detained, tortured, and in 1964 convicted of conspiracy to commit sabotage and sentenced to 10 years on Robben Island, where he joined Nelson Mandela and much of the rest of the ANC leadership.
The treatment of political prisoners in those early days on "The Island" was harsh and frequently brutal, but Alexander also spoke about the democracy among the inmates and the sense of camaraderie that superseded political divisions. They held informal seminars during their working hours – Mandela taught law, Alexander, history – an experience that inspired his ideas about "people's education". He also used the time to complete a correspondence honours degree in history and learnt to speak Xhosa.
His release was followed by five years' house arrest, but this did not stop him writing (sometimes under the pseudonym No Sizwe) while he searched, in vain, for a political home. He linked up with Steve Biko's Black Consciousness Movement, but it was not an easy fit for a Trotskyist who viewed the conflict in what he called Azania (South Africa) in class terms.
When his ban ended in 1979 he lectured in sociology at the University of Cape Town before becoming director of the South African Committee of Higher Education (Sached), which ran education programmes for black adult learners and administered bursaries for students. Its focus was on "Education for Liberation", which suited Alexander's interests, world view and temperament.
One of Alexander's Sached colleagues was the American author James Kilgore who described him as a man with a "giant intellect who chose principle over power and reason and reflection over empty sloganeering."
Perhaps for this reason Alexander never seemed comfortable in any political group. His free-wheeling intellect was not easily contained. He flitted in and out of various left-wing formations before heading the Workers Organisation for Socialist Action, advocating Trotskyist ideas of permanent revolution, but they won only 4,169 votes in the 1994 elections.
Despite his far-left leanings, Alexander was accepted without rancour by most ANC members – partly because they did not see him as a threat, but also because they respected his integrity as a man of ideas. He was also popular with many white liberals, not least because of his opposition to Soviet communism.
After the 1994 election Alexander's reputation grew through his work on developing the country's language policy but also for his critiques of the post-apartheid governments. He published widely, won numerous national and international awards and in 2004 travelled to Cameroon to help that country implement a multi-lingual language policy. When he died following several years of ill health, the plaudits came from across the spectrum – from the president, Jacob Zuma, who said he "contributed immensely to language development in our country", to the liberal Democratic Alliance, which praised his role in "fighting for equal education".
For more information on Dr Neville Alexander: http://www.sahistory.org.za/people/dr-neville-edward-alexander
Neville Edward Alexander, educationist, political prisoner and anti-apartheid activist: born, Cradock, South Africa 22 October 1936; died Cape Town 27 August 2012.
Join our new commenting forum
Join thought-provoking conversations, follow other Independent readers and see their replies