Obituary: Professor D Ellis Evans
Acclaimed scholar of Celtic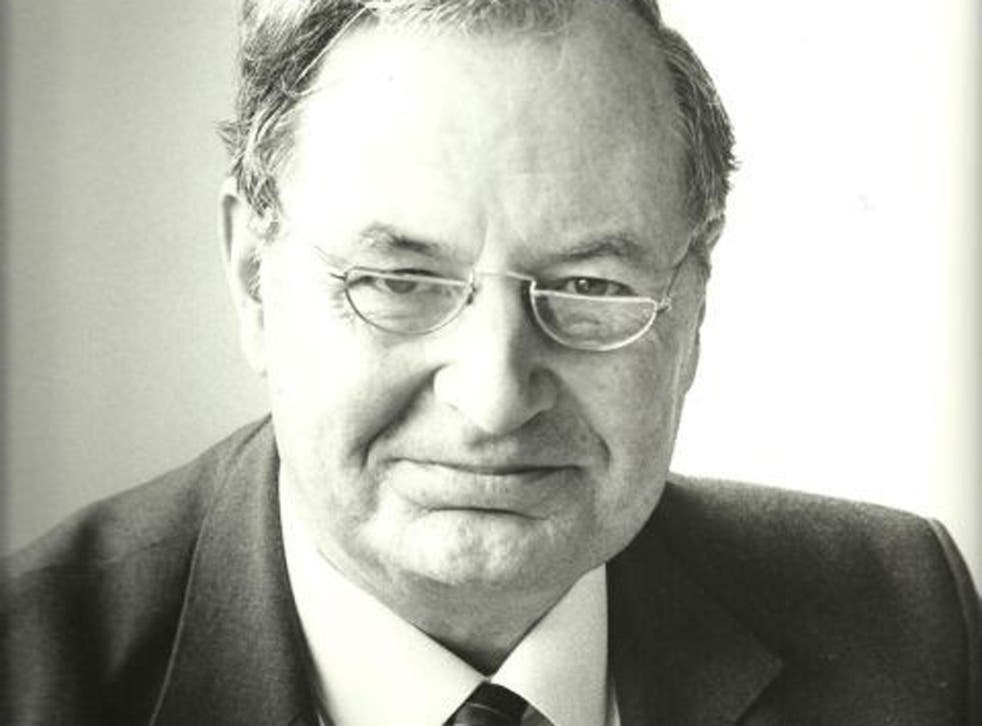 The Professor of Celtic at Jesus College, Oxford, from 1978 to 1996, D Ellis Evans took as the field of his research the culture of the early continental Celts, particularly its relationship with that of the classical world, and the history of the insular Celtic languages, especially Welsh and Irish, and their literatures. He will be remembered mainly on account of his Gaulish Personal Names : a study of some Continental Celtic Formations, which appeared in 1967, a magisterial work of immense scholarship that explores the foundations of European civilization and remains the standard book on its subject.
Evans was the fourth occupant of the Chair at Celtic at Oxford, the oldest of its kind in Britain, succeeding Sir Idris Foster, his compatriot, who had been in post for some 30 years, and like him was responsible for supervising the research of post-graduates, work which he undertook with uncommon zeal. Unlike Foster, however, he did not much enjoy the "high table" pleasures of collegiate life but preferred to pursue his own academic interests. He was the author of numerous scholarly articles in learned periodicals in both Welsh and English, and contributed regularly to such prestigious international journals as Studia Celtica, Etudes Celtiques and Zeitschrift für Celtische Philologie.
He also edited Agricola, a laudatory monograph by Tacitus on the life of his father-in-law, Julius Agricola, written about AD 98. It is of special interest to Celticists because it recounts Agricola's early military service in Britain in the troubled times when Suetonius Paulinus was Governor (the days of Boudicca) and describes the island's tribes and their conquest by the Romans.
David Ellis Evans was born in 1930 at Llanfynydd in Carmarthenshire. His elder brother, Simon, who died in 1998, became Professor of Welsh at University College, Dublin, Head of the Department of Celtic Studies at Liverpool University and was Professor of Welsh at St David's University College, Lampeter, from 1974 to 1988.
Like his brother, Ellis Evans received his secondary education as a boarder at the County School in Llandeilo, where he was unhappy on account of the anglicised atmosphere of both school and town, especially after the outbreak of war when an army camp was opened in the vicinity. After a year at the University College of Wales, Aberystwyth, and following the death of his father, he moved to University College, Swansea, where he graduated with a First in Greek, Latin and Welsh.
As a postgraduate student who went up to Jesus College on a Meyricke Scholarship in 1952, he was among the first to be supervised by Idris Foster. He also threw himself into the activities of the Dafydd ap Gwilym Society, founded in 1886 and still the principal meeting-place for Welsh men and women at Oxford. He returned to Oxford in 1978, after teaching in the Welsh Department at Swansea, where he had been promoted Professor in 1974, and remained at Jesus until his retirement in 1996. Among the duties in which he took keenest pleasure was chairing the Dafydd, as it has been affectionately known among generations of its members; with R.Brinley Jones he edited a charming monograph on the Society, Cofio'r Dafydd (1987).
He held many offices in the life of the University and beyond its walls. He served as Chairman of the Faculty of Medieval and Modern Languages, Curator of the Taylor Institution, Secretary of the 7th International Congress of Celtic Studies which took place in Oxford in 1983 and of the North American Celtic Studies Congress held in Ottawa in 1986. He was also a member of the International Committee of Onomastic Sciences, the Irish Texts Society, the Council for Name Studies of Great Britain and Ireland and the Unesco International Committee for the Study of Celtic Cultures.
In Wales he was Vice-President of the Clwyd Place-Name Council, Chairman of the Welsh Dialect Studies Group, a Governor of St. David's College, Brecon, and a member of the Welsh Arts Council and the Royal Commission on Ancient and Historical Monuments. He was also editor of the Language and Literature Section of the Bulletin of the Board of Celtic Studies from 1973 to 1993. A Festschift, including a bibliography, was published in his honour under the title Hispano-Gallo-Britannica (edited by R Geraint Gruffydd et al) in 1995.
Unlike many other distinguished scholars, including his predecessor, Ellis Evans played no part in the affairs of the National Eisteddfod, although he was elected to the White Robe of the Gorsedd of Bards by virtue of his standing as Jesus Professor of Celtic. Nor did he seek the limelight on Welsh radio and television. Indeed, he was not at all well-known in Wales, except among a small circle of scholars and friends from his Swansea days. But there was nothing of the ivory tower about him and, an amiable man, he took great delight in the company of his colleagues and students.
David Ellis Evans, Celtic scholar: born Llanfynydd, Carmarthenshire 23 September 1930; Lecturer and Professor of Welsh, University College, Swansea 1957-78; Jesus Professor of Celtic, University of Oxford 1978-96, then Emeritus; married 1957 Sheila Jeremy (two daughters); died 26 September 2013.
Join our new commenting forum
Join thought-provoking conversations, follow other Independent readers and see their replies