Oliver Barclay: Leading light of the Inter-Varsity Fellowship
Thursday 24 October 2013 19:35 Comments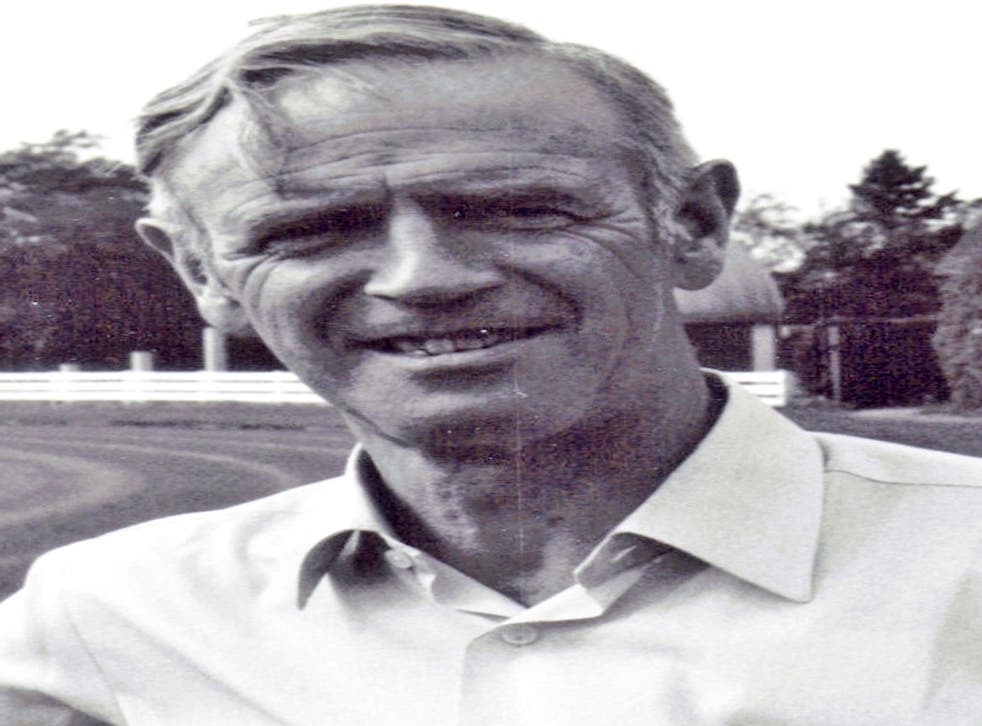 Oliver Barclay was a scion of the banking Barclays who made the university world the sphere of his life's work. A man of no mean intellect, from his Cambridge days he was drawn to China, where he hoped to teach in one of its newer universities. He followed the growth of the Chinese Church with interest, and was inspired by the work of the China Inland Mission.
A zoologist with a specialism in mobility, he gained his doctorate in 1945. However he was persuaded to defer his departure to China by two years to take a short-term role with the then rather maligned Inter-Varsity Fellowship based in Bloomsbury. This became his life's work. With commitment from a handful of academics and businessmen the IVF became a fulcrum for bringing change to theology faculties and to the church. Barclay worked closely with its founding General Secretary, Douglas Johnson; through strategy, prayer and relentless work, the postwar decades witnessed the gradual unfurling of a confident evangelical presence in academia and in local parishes.
In 1944, a house which belonged to a Barclay family member in Cambridge, was to be sold. Barclay, then chairing the student IVF Executive, was privy to plans for a theological research centre and alerted Johnson. The property was purchased with help from Sir John Laing, of J W Laing Construction, and opened the following year as Tyndale House, which is now recognised as having one of the world's finest libraries for biblical research. A Tyndale Press academic imprint was adopted by the nascent IVF publishing wing.
The theological research and the publishing complemented IVF's role in working to strengthen Christian Unions on campuses. From 1953 Barclay was the first IVF Universities Secretary, supervising a team of itinerant young graduates called Travelling Secretaries, recruiting those who could clearly articulate their reasons for faith, and who could nurture student leaders. He knew first-hand the intellectual demands on students who professed an evangelical faith.
While he was a wartime President of the Cambridge Inter-Collegiate Christian Union (CICCU) John A T Robinson, later author of the controversial book Honest to God (1963) led the Cambridge branch of the liberal Student Christian Movement (SCM). The SCM held far more sway. But it was almost to die out in the 1980s and 1990s.
John Stott, Barclay's close friend from student days, was often invited to speak on the IVF circuit. Barclay and John Stott convened an annual meeting of ministers who worked in university towns, to engage issues and gauge trends, and they encouraged friends to apply for churches in these strategic centres.
In 1964 Barclay succeeded Johnson as the second IVF General Secretary. In 1975 he advocated a change of name to the Universities and Colleges Christian Fellowship (UCCF) to reflect the growing work in the technical colleges and colleges of education. The following year he oversaw the relocation of the office to Leicester.
He was born in Kobe, Japan, in 1919, the son of Joseph Gurney Barclay (who served with what is now the Church Mission Society) and great-grandson of the MP Thomas Fowell Buxton, who campaigned with William Wilberforce as part of the reforming Clapham Sect. Barclay was educated at Gresham School, Holt, and gained an Exhibition at Trinity College, Cambridge. In 1949 he married Dorothy Knott, a consultant surgeon at the Royal Free Hospital. She died of cancer in 1964, leaving four children. In 1965 he married Daisy Hickey, a family friend.
From 1959 until 1983 Barclay served on the board of the International Fellowship of Evangelical Students, constituted in Harvard in 1947 with 10 national members, of which the China Inter-Varsity Fellowship was the largest. He chaired the IFES board from 1971-79. He wrote several books, and edited a series in the 1980s entitled "When Christians Disagree"; this brought a serious level of debate on how to interpret scripture's teaching on critical issues. His final book was Evangelicalism in Britain 1935-1995, to which he brought unparalleled knowledge. He was joint founding editor of the journal Science and Christian Belief, published by the group Christians in Science, for which he wrote a stream of papers, especially in the field of design in nature.
This group traced its roots to a small Research Scientists Christian Fellowship which he had formed in his student days. Barclay never tired of the discipline of theological study. He would read Calvin's Institutes of the Christian Religion annually, finding it heart-warming, and prayed daily for a deeper grasp of the meaning of the death of Christ. Barclay's youngest son is Lightfoot Professor of Divinity at Durham University, while his grandson served as the 2011 President of the Oxford Union.
Julia Cameron
Oliver Rainsford Barclay, academic and Christian activist: born Kobe, Japan 22 February 1919; married 1949 Dorothy Knott (died 1964; four children), 1965 Daisy Hickey; died 12 September 2013.
Register for free to continue reading
Registration is a free and easy way to support our truly independent journalism
By registering, you will also enjoy limited access to Premium articles, exclusive newsletters, commenting, and virtual events with our leading journalists
Already have an account? sign in
Join our new commenting forum
Join thought-provoking conversations, follow other Independent readers and see their replies