Olwyn Hughes: Literary agent who fiercely guarded the work of her brother, Ted Hughes, and his wife, Sylvia Plath
Hughes abandoned a successful and vibrant life in Paris to focus on her brother after Plath's death in 1963, and continued to safeguard his reputation after his death in 1998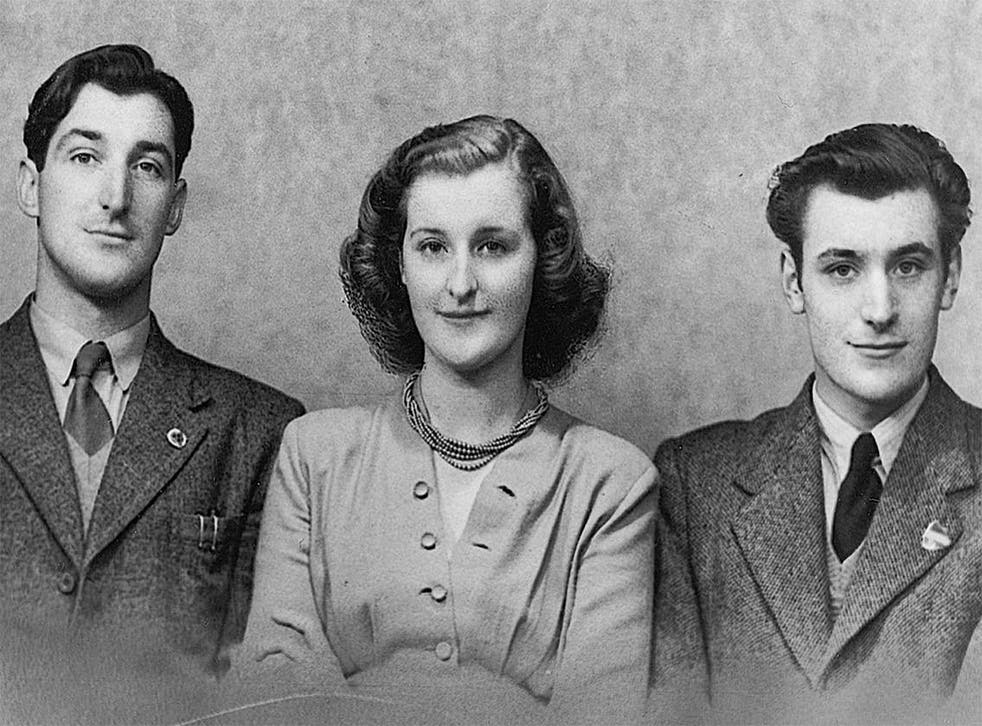 Literary agent Olwyn Hughes dedicated most of her life to her brother , the poet Ted Hughes, and his wife Sylvia Plath. She had a reputation as a tough negotiator and the guardian of the literary work of both of them, even though she had a fractious relationship with Plath. She abandoned a successful and vibrant life in Paris to focus on her brother after Plath's death in 1963, and continued to safeguard his reputation after his death in 1998.
She was born on 26 August 1928 in Mytholmroyd, Yorkshire, a canal-side mill town, the middle child of carpenter William Hughes and his wife, Edith Farrar. She had two brothers, Gerald, the elder, and Ted, her younger brother. At the age of 10, the family moved to Mexborough, further south in Yorkshire, where her parents ran a newspaper and tobacco shop.
Olwyn was always a reader, but also had an interest in horoscopes and the occult – an interest she passed on to her younger brother. Age 11, at the outbreak of war, she was awarded a scholarship to the local grammar school. After the war she moved to London to study English literature at Queen Mary College. At around the same time, her elder brother, Gerald, emigrated to Australia.
Perhaps surprisingly for a working class Yorkshire woman at that time, after graduation in 1950, she did a secretarial course then applied for a job as a secretary at the British Embassy in Paris. She lived in Paris for some years, moving on to work for a publisher, Martonplay, as both secretary and occasional translator.
In 1963 her brother wrote to her that his wife, Plath, had "gassed herself". She had met Plath only a few times. Olwyn described the poet once as "poised and controlled with a hint of constraint". In return, Plath found her beautiful but "quite selfish". The two women apparently had a blazing row on their last meeting, at a family Christmas in 1960 – Sylvia and Ted left in the middle of the night – and never communicated again. In a letter to her mother, Plath complained about the closeness of brother and sister.
Later that year, age 35, Olwyn returned to England to take care of her brother – who was bringing up two children on his own – and, as it transpired, his literary output.
She lived with her brother and his children in North Tawton, Devon at first, but then moved to London. She set up as an agent primarily to look after her brother's output, but she also handled the work of his neighbour, Jean Rhys. She had a few other clients, but the work of her brother and her late sister-in-law took up most of her time. (She also ran Rainbow Press, which published limited editions of her brother's work.)
Although she and Plath had fallen out, Olwyn spent the years after her death trying to be fair to her and correcting what she perceived as incorrect accounts of Plath's relationship with her brother. (She disliked "vampire biographies" and was so fierce in controlling one biography of Plath, it was referred to as having "dual authorship".)
She was hugely protective and proud of her brother, and perhaps measured other men against him. Her one marriage, in 1979, to Irishman Richard Thomas, didn't last.
Her brother's death in 1998 was, of course, a massive blow – and so, too, was the suicide of her nephew Nicholas in 2009.
In 2013 she was caught up in a disagreement with Plath's friend Elizabeth Sigmund, about the first publication of Plath's novel, The Bell Jar, under her real name in 1967. Sigmund and her husband had been the original dedicatees of the novel, first published under Plath's pseudonym, Victoria Lucas, in 1963.
Sigmund believed that Plath did not want the novel published under her own name while her mother was still alive – but Olwyn and her brother decided to do so because so many people knew it was by her. However, it also lacked the dedication. (It was put back in 1974.) In an interview, Olwyn insisted that it was an oversight by Faber.
Olwyn Hughes, literary agent: born Mytholmroyd, Yorkshire 26 August 1928; married 1979 Richard Thomas (divorced); died 3 January 2016.
Join our new commenting forum
Join thought-provoking conversations, follow other Independent readers and see their replies