Patricia Llewellyn: TV producer behind 'Two Fat Ladies' who made Jamie Oliver and Gordon Ramsay stars
She brought joy to millions by plucking unknowns out of obscurity and won international recognition for her innovative and offbeat formats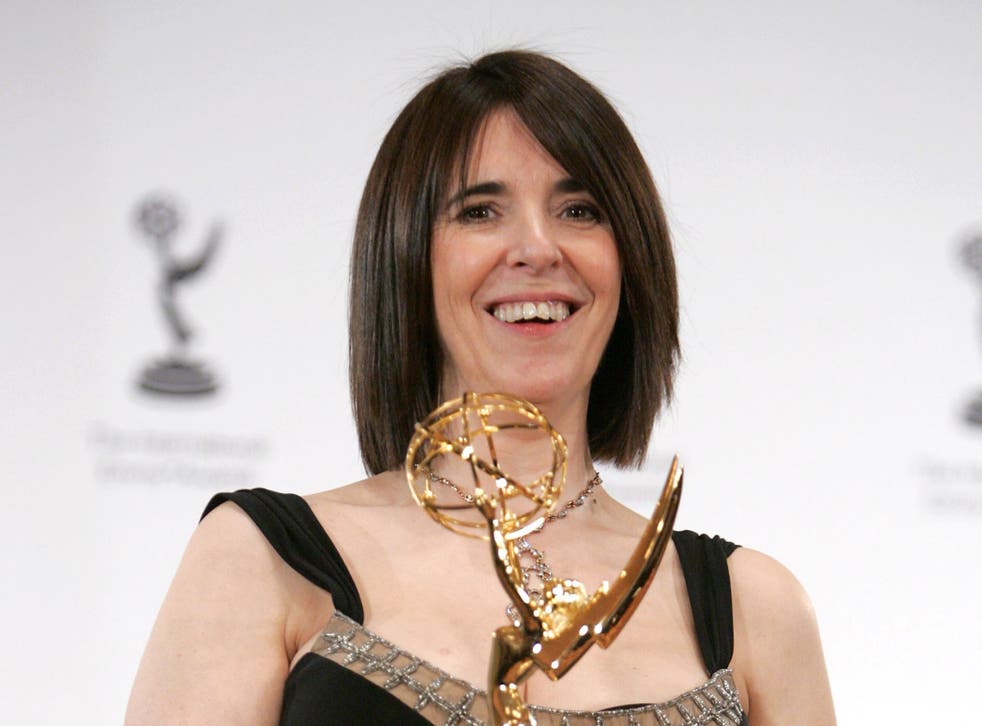 Patricia Llewellyn, who has died of breast cancer aged 55, was an award-winning TV producer, a singular presence in a work environment dominated by men. She excelled at spotting fresh, if not necessarily obvious, talent and inventing new TV shows that became global hits.
Launching BBC cooking programme Two Fat Ladies in the Nineties, Llewellyn made household names of Jennifer Paterson and Clarissa Dickson Wright. She also launched the TV careers of Jamie Oliver and Gordon Ramsay, breaking the staid ways of old formats, revolutionising cookery on the small screen and inspiring a generation of gastronomically challenged men to try their hand at cooking. Her Midas touch also made a star of Mary Portas.
Llewellyn was an astute businesswoman. With her husband Ben Adler, she defied the odds in growing their company Optomen Productions, which was worth around £7m at the start of the 2008 recession, to nearly £60m in 2014.
She once described her approach to picking presenters as "a weird mixture of gut feeling, liking people and common sense". Television, she noted, was "not good with shrinking violets. It likes big personalities, people with charisma ... people who know stuff, not auto-cuties."
Although not what she had intended when younger, it was not such a far cry from her childhood upbringing. She was born in Carmarthen in 1962 to Anne and Eric, who ran the Emlyn Arms, a hotel in the town of Newcastle Emlyn. This inspired her lifelong interest in, and love of, food. As a child, her mother used to sit her on a beer barrel outside the hotel kitchen door and keep her busy by giving her a quail to eat.
She was educated at Netherwood Boarding School in Saundersfoot, before attending Westonbirt Girls' School, near Tetbury, in Gloucestershire. Llewellyn then read for a degree in French and film at Middlesex Polytechnic (now Middlesex University), including a year at the Sorbonne, Paris, after which she completed an MA in film studies at the Polytechnic of Central London (now the University of Westminster).
Inspired by her studies, she went to the British Universities Film & Video Council before getting a job at Channel 4, as an assistant in the education department. There Llewellyn was encouraged to get into production by Sue Shephard, a commissioning editor who recognised her latent talent.
In 1992, Llewellyn began working at the production company Wall To Wall as a director on a cookery show with Sophie Grigson. It was here that she met Adler, a researcher. Their start was frosty, although when their paths crossed again at Optomen, when Adler was appointed as their new head of development, any enmity soon turned to mutual enthusiasm. They married in 2002.
She developed Eat Your Greens (1993) for Wall to Wall, and joined Optomen in 1994, where she created Police, Camera, Action!, a ratings sensation for ITV. She would later become managing director of Optomen from 2005 to 2016.
It was during the filming of Eat Your Greens that Llewellyn first met Clarissa Dickson Wright, then a recovering alcoholic, working in a cookery bookshop in Edinburgh. Shortly afterwards, she lunched with Jennifer Paterson, a cook and columnist at The Spectator – she had a "eureka" moment when she saw Paterson speed off on a motorbike.
Ignoring the advice of others, who believed there was no appetite for "large, posh middle-aged ladies" on television cooking old-fashioned dinner-party food, Llewellyn introduced the two cooks and added a sidecar – and, in 1996, Two Fat Ladies was born; it became TV gold.
With its emphasis on "suet and tipsy cake rather than rocket salad and sun-dried tomatoes", the pilot spawned four series and became the most-watched cookery programme in the mid-Nineties, attracting more than 3.5 million viewers a week, as well as a global audience of 70 million.
Its two starts charmed with their eccentricity, politically incorrect views, zest for lard, clotted cream and fatty meats. Dickson Wright memorably explained about the proper application of butter to a cake tin: "You really want to get it well-greased. Did you see Last Tango in Paris? Something like that."
Spin-off book Cooking with the Two Fat Ladies became a bestseller; the show and the book went on to further success in America and Australia. Paterson referred to Llewellyn as "our Doctor Frankenstein".
Flushed with success, Llewellyn believed younger chefs were needed on TV; she spotted a young, fresh-faced Jamie Oliver chopping spinach in the background of a documentary about the River Café in London. "This is the guy," she told colleagues at Optomen.
The BBC, however, was not easily convinced. The Naked Chef, in which Llewellyn's voice was heard in each episode asking Oliver questions about what he was cooking, sat on the shelf for five months before being broadcast, in 1999, and it was not until the last few episodes of the first series that audience figures rocketed.
Oliver soon became Optomen's major earner, with spin-off books and secondary rights helping to keep the company profitable, a situation which came to an abrupt end when, after the third series, Oliver realised how lucrative the show had become and decided to set up his own production company. He did, however, later acknowledge her "huge impact" on his early TV career and called her "one of the most gifted matriarchs of the TV industry".
Llewellyn said Oliver's departure taught her a valuable business lesson, "not to put all your eggs in one basket".
In 2004, she brought Gordon Ramsay to prominence on Channel 4 in Ramsay's Kitchen Nightmares, transforming him from a terrifying, swearing chef off-screen into an engaging, swearing one on camera, where he '"fixed" struggling restaurants. They would co-found One Potato Two Potato, a joint venture production company, to produce all of his television series, including The F Word.
The company opened a Los Angeles office in 2010, which Llewellyn ran with her husband. Her other credits included Heston's Feasts (2009), with experimental chef Heston Blumenthal. Llewellyn also acted as co-producer of several American cookery and reality television programmes, such as Ramsay's Kitchen Nightmares, MasterChef, Hotel Hell, and MasterChef Junior.
Away from the culinary world, Llewellyn pioneered the cop-video format and introduced the archaeologist and historian Neil Oliver to television audiences in Two Men in a Trench on BBC2 in 2000.
Then the BBC2 series Mary Queen Of Shops (2007) launched the career of television marketing guru Mary Portas; this too became a hit. She was also executive producer for The F***ing Fulfords (2004), a Bafta-nominated documentary for Channel 4, which introduced bemused and horrified audiences to the foul-mouthed residents of Great Fulford, an 800-year old crumbling manor house in Devon.
Llewellyn won her first Bafta for The Naked Chef and two more (plus an International Emmy and a Grierson Award) for Ramsay's Kitchen Nightmares. Heston's Feasts won a Royal Television Society Award, and in 2002 she won the Independent Spirit Award at the annual Glenfiddich Food and Drink Awards.
Former BBC2 controller Mark Thompson said: "The Naked Chef, which placed Jamie's food in a friends and family lived-in documentary context, was spectacularly influential in the development of factual TV. I think she was the single most important creator of the new wave of food shows which eventually swept the world."
According to Adler, Llewellyn "was a foodie in that she loved talking and reading about food, but most of all she loved eating it". One of her favourite dishes to cook was tagliatelle with courgettes, parmesan, chilli and anchovies, which her husband described as "salty and unctuous with a delicious kick".
She is survived by her husband.
Patricia Llewellyn, television producer, born 7 February 1962, died 22 October 2017
Join our new commenting forum
Join thought-provoking conversations, follow other Independent readers and see their replies