Patrick Garland: Lauded director for stage, screen and television
Wednesday 24 April 2013 19:43 Comments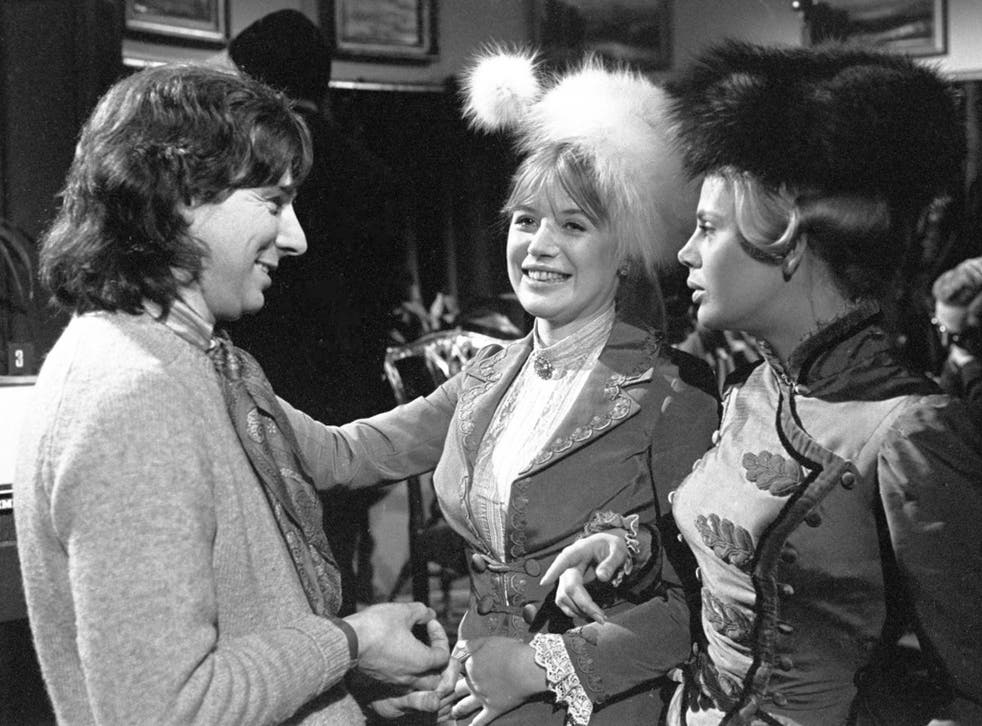 Although he was a television producer, director and interviewer, novelist, editor of poetry anthologies and former actor, Patrick Garland was first and foremost a man of the theatre, and among the most successful of his generation.
Many of his productions for the Chichester Festival Theatre, where he was artistic director from 1981 to 1984 and from 1990 to 1994, transferred to the West End, typically revivals with star actors. Running parallel with these was his inclination towards literary adaptations, ranging from large-scale stagings in unusual surroundings to critically praised one-person shows. He believed some writers' works could be made alive on stage, regardless of their antiquity – "A buried spoken word, which is proved when it gets into the hands of an actor."
His father, who was raised in Australia, served in what was then the Royal Flying Corps in the First World War, Garland using his experiences as basis for a novel, The Wings Of The Morning (1990). His grandfather was the art historian Granville Fell. At Oxford, he played Henry V for the OUDS in 1957, directed by Peter Dews, who preceded him at Chichester and used him again in the Shakespearean cycle An Age Of Kings (BBC, 1960).
At Peter Hall's invitation he was Director of Poetry at Stratford from 1960, devising his first anthology, The Rebel. Drawing on sources from Camus to Christ, it was staged by the RSC at Stratford in 1963, with John Hurt – who was also in Garland's TV drama The Hard Case (ATV, 1963) – and at the Aldwych in 1964 with David Warner. Anthologies continued through his career, often with Judi Dench and her husband Michael Williams.
His Oxford contemporary Alan Bennett credited Garland with getting a wary Philip Larkin to make a rare screen appearance, in Monitor (1964). He then produced Famous Gossips (1965), a largely wiped series of biographies in which Bennett appeared in one episode as the Victorian aesthete Augustus Hare. Garland also produced Bennett's comedy series On The Margin (1966), regrettably entirely wiped.
Garland directed Bennett's first full-length play, Forty Years On, at the Apollo in 1968, starring Sir John Gielgud, supported by Paul Eddington and Bennett himself. He returned to it in 1984 at Chichester, transferring to the Queen's, with Eddington promoted to Gielgud's role of the headmaster. Bennett termed himself the "stepfather" of We Were Happy There! (1969), an album featuring the original cast, for which Garland close the readings. Garland was retained for Getting On (Queen's, 1971), although Bennett felt that in Kenneth More's hands his study of an ageing MP had become "a lovely evening in the theatre".
Another Famous Gossips segment had been "John Aubrey, The Antiquary", with Roy Dotrice. It was composed, Garland would explain, "in a spirit of great humility for 30 minutes on television, and later extended to see if Roy could create the character for two and a half hours. The limit of our ambition was three weeks at Hampstead [in 1967] – such is the destiny of the theatre!" Such was the praise for Dotrice's one-man performance, far in advance of his real age, that at the end of the year it transferred to the John Golden Theatre on Broadway, and was revived at the Criterion in 1969, and the Mayfair five years later.
Sporting long hair, wide lapels and a floral shirt and tie, Garland was a self-effacing interviewer for Omnibus in "Noel Coward: Playwright" (BBC, 1969). Referring to a line in Present Laughter, he asked "Do you think sex is overrated in theatre?"; Coward replied, "Are we still on?" Watching a clip in Arena: The Noel Coward Trilogy (1998), he remarked, "I look like a pixie." He would direct Coward's Feydeau adaptation Look After Lulu at the Haymarket in 1978.
His adaptation of Paul Gallico's The Snow Goose starring Richard Harris was well received when shown on BBC2 at Christmas 1971. In New York, at the Playhouse in 1971, he directed Claire Bloom as Hedda Gabler, and as Nora in A Doll's House. The latter was remounted at the Criterion in 1973, and Garland made a film adaptation with Bloom the same year. It was his only cinema film. (Bloom was also the subject of an interview by Garland for Omnibus in 1974.)
His first Chichester production was An Enemy Of The People (1975), with Donald Sinden as Stockmann; as a junior actor he had made his West End debut supporting Sinden in J.B. (Phoenix, 1961). Monsieur Perrichon's Travels, the following year, introduced him to Rex Harrison, who selected him to direct his US tour of My Fair Lady in 1980, climaxing at Broadway's Uris Theatre in 1981. In 1998, Garland published The Incomparable Rex, a wry account of the experience, not without affection for the imperious star.
Garland viewed his Thomas Hardy adaptation Under The Greenwood Tree as "the most precious thing to me". Originally at the Salisbury Playhouse, it transferred to the Vaudeville in 1978, when he also had Look After Lulu on, and Shut Your Eyes And Think Of England, a farce with Sinden, still running at the Apollo. He directed the York Mystery Plays in 1980, and returned to biography with Timothy West as Beecham, co-written by Ned Sherrin and premiered at Salisbury as Make The Little Beggars Hop (1979).
His 1977 production of Murder In The Cathedral was staged in Chichester Cathedral – also the venue where he married the Champions actress Alexandra Bastedo, who had been in several plays for him; Dews remarked that it wasn't necessarily part of the contract. Another predecessor at Chichester, Laurence Olivier, told Garland, regarding seasons of plays, "plan three for them and one for yourself". He presented and produced What Will Survive Of Us Is Love (Granada, 1987), in which a frail Olivier read poetry on his 80th birthday.
He directed Eileen Atkins solo as Virginia Woolf in A Room Of One's Own at the Hampstead Theatre, then the Playhouse (1989), and at Lamb's Theatre on Broadway (1991). She was joined by Penelope Wilton for Vita And Virginia, premiered at Chichester's Minerva in 1992, transferring to the Ambassadors. The Minerva also saw Beatrix (1996), with Patricia Routledge as Potter, which Garland directed and co-wrote. Returning to Bennett and the BBC, he directed Routledge's segment of Talking Heads (1998), and the man himself in Telling Tales (2000).
Gavin Gaughan
Patrick Garland, theatre, film and television director and writer: born 10 April 1935; married 1980 Alexandra Bastedo; died 20 April 2013.
Register for free to continue reading
Registration is a free and easy way to support our truly independent journalism
By registering, you will also enjoy limited access to Premium articles, exclusive newsletters, commenting, and virtual events with our leading journalists
Already have an account? sign in
Join our new commenting forum
Join thought-provoking conversations, follow other Independent readers and see their replies