Patrick Shovelton: Senior civil servant and obituarist for 'The Independent'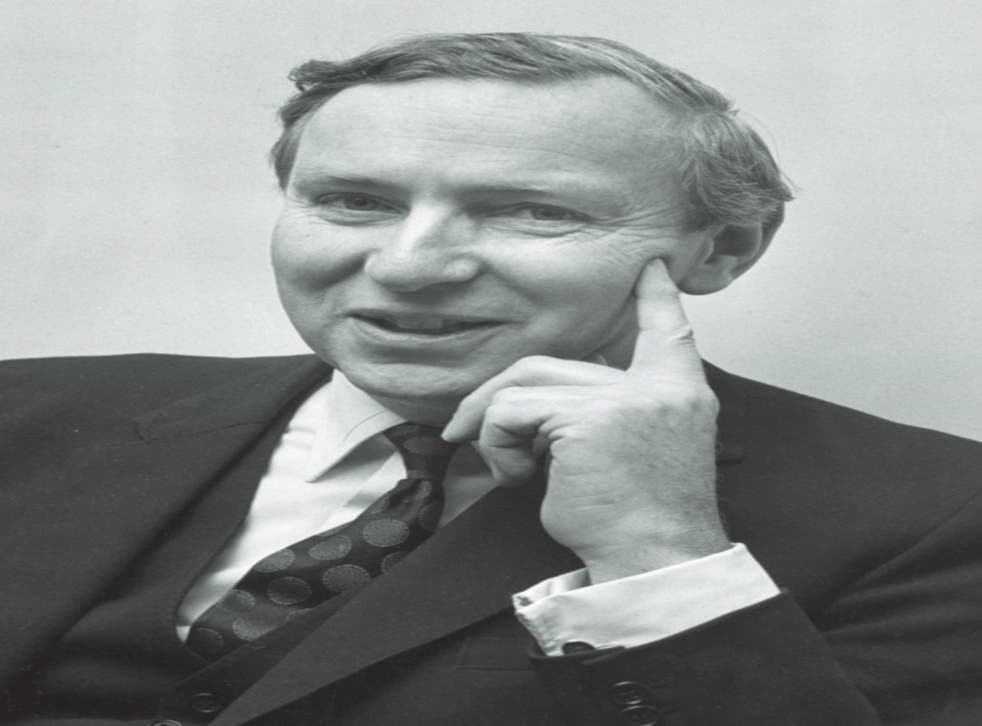 At one level Patrick Shovelton was the epitome of a conventional British senior civil servant whose education at a top public school and Oxford endowed him with a cut-glass accent. A Royal Artillery officer during the war, he rose to the highest echelons of the civil service and was awarded a CB and CMG. He was married to the daughter of the official historian of the RAF, who was herself a Dame of the British Empire.
At another level he was anything but conventional. He was immensely and openly proud of the fact that a cousin, Patrick Pearse, had led the Dublin Easter Rising against the British in 1916. Pearse and his brother Willie were afterwards executed by firing squad for the crime of treason. Yet to Patrick Shovelton Pearse was not a traitor but a remarkable man who led "a gallant show of what strength could be mustered against overwhelming odds". He often visited the Pearse family in Ireland, and in his Who's Who entry proclaimed himself as "cousin of Patrick and Willie Pearse, Irish patriots".
Like Pearse himself, Patrick Shovelton was born to an English father and Irish mother. His father was a London mathematician and university administrator who married an Irishwoman, May Kelly. A first cousin of Pearse, she was brought up in his household after she was orphaned. Three years after Pearse was executed she named her son after the republican leader.
Shovelton remembered having a golden childhood, despite developing asthma at the age of three. He won scholarships to both Charterhouse school and Keble College, Oxford, where he read Classics. His studies were interrupted by the Second World War, in which he achieved the rank of major. He forever regretted the fact that while on his way to fight in Egypt his asthma became so bad that he was taken to hospital – although this may have saved his life, since almost all his close colleagues met their deaths in Africa.
At the end of the war he stayed on briefly as an administrator in the army, a role which gave him a taste for the Civil Service, where his first job was helping dispose of the German merchant fleet. In the years that followed he held many posts in many ministries, working on projects such as Concorde, and air-services agreements with the US. In 1978, as deputy secretary for civil aviation and shipping, he was Britain's chief negotiator in talks which led to an important air-services agreement with the US. At one point, adopting a not particularly diplomatic tone, he briefed the media in Washington that the two governments had agreed on a more liberal charter agreement.
This pact was "dashed from our lips" at the last minute when Washington backed away from it because, he charged, US carriers "obviously felt they couldn't stand the competition". The agreement, when it was eventually signed, allowed more low-cost flights across the Atlantic. He was also a leading member of the UK negotiating team for entry into the EEC in the 1970s when the Heath government took Britain into Europe. The opportunity arose after General de Gaulle, who had blocked previous attempts, lost power in France.
Although many of his tasks involved far-reaching issues the thing he was most proud of was his part in having life rafts made compulsory on fishing vessels. He reckoned that this saved 55 lives in the first year alone.
He worked closely with a variety of ministers, who generally viewed him affectionately due to his ability to be both serious and fun: one of his talents was to make and keep friends easily. Among ministers, he particularly admired Geoffrey Howe and Shirley Williams, with both of whom he remained in touch. He retired from the Civil Service aged 58 with the post of deputy secretary, his streak of unorthodoxy possibly denying him the top rank of permanent secretary.
He joined the General Council of British Shipping as director-general before, at the age of 66, moving on to hold senior positions in transportation. In particular he became first a UK director and then UK vice-chairman of the worldwide shipping and aviation conglomerate Maersk, which, operating in 130 countries, is one of the world's largest shipping companies. He was a lifelong friend of its driving force, Maersk McKinney Moller, the man he thought of as "the Agamemnon of the Sea" who, at 98, is now aiming to reach 100 years of age.
After an early marriage which ended in divorce Shovelton married Helena Richards in 1968 following a whirlwind romance. She has been chairman of the Audit Commission and held numerous other positions.
Late in life Shovelton developed a new interest after writing an obituary for The Independent of his father-in-law Denis Richards, the RAF historian. He went on to write others, generally of people he knew personally. He developed a concise yet flowing style, replete with anecdotes. In one obituary he recounted how a Lieutenant-Colonel had become suspicious "of a yellow-faced Lieutenant-Colonel of the Royal Warwicks taking too close an interest in the maps and plans of the 14th Army". He had him arrested as a Japanese spy. It turned out to be the future Brigadier Enoch Powell, his yellow face the result of jaundice.
David McKittrick
Walter Patrick Shovelton, civil servant and obituarist: born London 18 August 1919; Civil Service 1946-78; Director-General, General Council of British Shipping 1978-85; CMG 1972, CB 1976; married 1942 Marjorie Manners (divorced 1967; one daughter), 1968 Helena Richards; died London 20 January 2012.
Register for free to continue reading
Registration is a free and easy way to support our truly independent journalism
By registering, you will also enjoy limited access to Premium articles, exclusive newsletters, commenting, and virtual events with our leading journalists
Already have an account? sign in
Register for free to continue reading
Registration is a free and easy way to support our truly independent journalism
By registering, you will also enjoy limited access to Premium articles, exclusive newsletters, commenting, and virtual events with our leading journalists
Already have an account? sign in
Join our new commenting forum
Join thought-provoking conversations, follow other Independent readers and see their replies