Paul Ritter: The Olivier and Tony nominated Friday Night Dinner actor
The hugely popular and extremely versatile television and stage actor best known for playing the eccentric father in the TV sitcom 'Friday Night Dinner'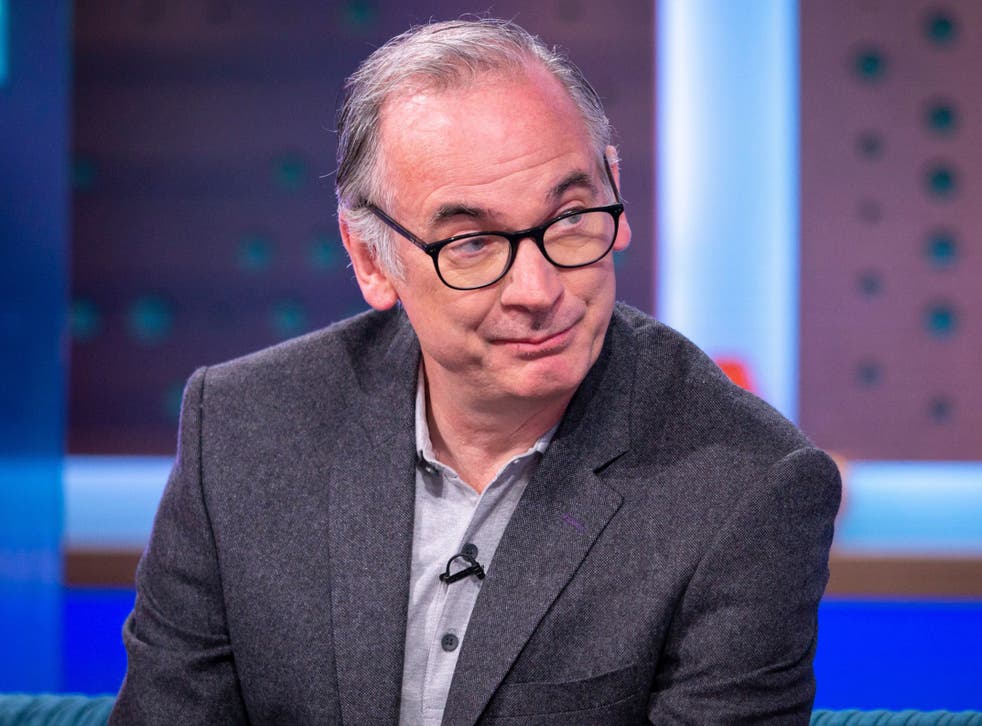 Paul Ritter, who has died aged 54, had an extensive list of credits in his prematurely shortened career on stage, small screen and silver screen, including important roles in productions such asHarry Potter, Chernobyl and Quantum of Solace.
Ritter was born Simon Paul Adams in 1966 in Dartford, Kent, to Joan and Ken Adams, a toolmaker. He was educated at Gravesend Grammar School and St John's College, Cambridge, where he read modern languages. He went on to study at the Deutsches Schauspielhaus (German Theatre) in Hamburg, subsequently adopting a stage name created from his middle name plus the Teutonic surname, Ritter.
He made his first television appearance as a teenager in 1982 in a minor role for popular police drama The Bill, a launchpad for so many aspiring actors of the era. Ritter was soon in demand for other TV and film parts.
Read More:
For Quantum of Solace (2008), the 22nd film in the Bond franchise, directed by Marc Forster, Ritter shone in the role of Guy Haines. A complex and devious character, Haines is both special advisor to the prime minister and a member of the organised crime group known as Quantum.
As the wizard, writer and would-be biographer of Harry Potter, Eldred Worple, he utters these such memorable lines in Harry Potter and the Half-Blood Prince (2009): "Where is the biography of Harry Potter for which we have all been waiting?... But seriously, I would be delighted to write it myself – people are craving to know more about you, dear boy, craving!"
The ever-popular Friday Night Dinner was first shown on Channel 4 in February 2011 and ran until last year. The sitcom is set around the Shabbat evening meal for a British Jewish family, the Goodmans, with Ritter playing Martin, the eccentric yet ever-humorous father of the household. In a detail inspired by the habit of writer Robert Popper's own father, Martin Goodman is often seen wandering around the house shirtless. Popper described Ritter as "the greatest actor I ever worked with".
Ritter starred in the BBC production of Shakespeare's Henry V, first broadcast in 2012. The film critic Ben Lawrence described Ritter, who played the swaggering soldier Ancient Pistol, as "...an actor who is surely destined for greatness very soon. His Pistol conveyed perfectly the shock of a man who reluctantly had left behind the rowdy cheer of Eastcheap, and found himself in middle age contemplating the melancholy of a medieval autumn."
And that greatness came, as predicted. For the highly-acclaimed Sky/HBO mini-series Chernobyl (2019), Ritter took the starring role of Anatoly Dyatlov, the maverick yet hapless reactor control room manager. At his acting peak, Ritter as Dyatlov supervises a misguided safety test that soon fails with disastrous results. Playing down the problem, Dyatlov blunders on, leading to the worst nuclear accident in history.
Interviewed later, Ritter said "At the heart of this series is a tribute to the magnificence of the response of countless people whose names we will never know who, knowing how perilous the situation was, did everything they could, unquestionably, without hesitation. They put their lives, their health on the line, to try and make the situation better and safer for all of us..."
He had been nominated for an Olivier Award for his role in Coram Boy (2006), for a Tony Award in the Broadway production of The Norman Conquests (2009), and an Online Film & Television Association Award (2019) for Chernobyl.
Read More:
Ritter had been diagnosed with a brain tumour and died at home with his family. The actor Stephen Mangan paid tribute to his old friend, saying: "Trying to find a way to talk about Paul Ritter and struggling... So much talent and it shone from him even as a teenager. I was so lucky to know him and lucky too to work with him many times over the years. Wonderful man."
He is survived by his wife Polly Radcliffe, whom he married in 1996, and his sons Frank and Noah.
Paul Ritter, actor, born 20 December 1966, died 5 April 2021
Join our new commenting forum
Join thought-provoking conversations, follow other Independent readers and see their replies