Peter Banks: Original guitarist with Yes, giants of progressive rock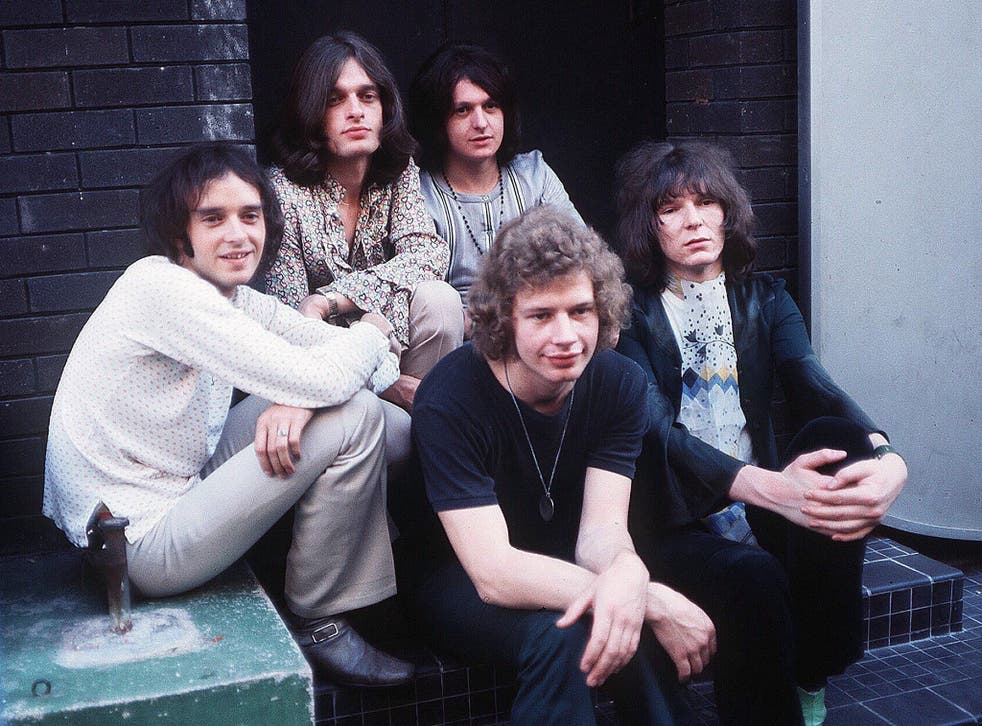 Peter Banks was the brilliant guitarist and founder-member of Yes who pioneered progressive rock while creating his own distinctive sound and style. Much admired by fellow guitarists from Pete Townshend to Steve Hackett, Banks combined a dazzling technique with a command of special effects and love of power chords, best displayed on the band's first two albums Yes (1969) and Time And A Word (1970).
At the heart of his playing was an appreciation of the art of jazz improvisation, but his desire to extemporise sometimes put him at odds with his fellow musicians, who expected him to stick to the rules. After internal disagreements Banks was "let go" from Yes in 1970 to be replaced by Steve Howe.
It was a blow he took badly, but he developed a career beyond Yes that blossomed in the 1970s with Flash and various incarnations of his own group, Empire. Although music was his main concern Banks had wide-ranging interests in art and classical music and was a witty conversationalist.
Born Peter Brockbanks in Barnet in 1947, he was the only child of William and Ellen Brockbanks. His father was an optical mechanic, his mother a cleaner. His passion for music was aroused by Lonnie Donegan: "I listened to all of Lonnie's records on 78s. I got an acoustic guitar as a present from my parents that cost £5 and was practically unplayable." His first proper guitar was a Gretsch and he began to emulate his idol, George Harrison.
Banks studied art but always hoped to become a successful musician. "I went through a stage of wanting to be a zookeeper, until I found out what the hours were!"
A shy pupil at Barnet Secondary school, he sat at the back of the class, but he would make up for a lack of friends by dashing home to practise the guitar. "I thought when I'd learnt to play they'd all love me."
He played rhythm with Barnet group the Nighthawks, then on leaving school joined the Devil's Disciples and made his first records with them in 1964. The following year he became lead guitarist with The Syn, a Motown covers outfit with Chris Squire on bass. Playing regularly at London's Marquee, they supported Jimi Hendrix in 1967.
During the Summer of Love they dropped the Motown songs and began writing psychedelic rock operas. One number was called "Flower Man"; Banks had to dress up as buttercup. "It was excruciatingly embarrassing," he recalled. He fled to Mabel Greer's Toyshop and then a skinhead group, Neat Change, in 1968. Then Chris Squire invited Banks to join his new group, Yes – a name Banks claimed he suggested. The other members were Jon Anderson (vocals), Tony Kaye (organ) and Bill Bruford (drums).
Signed to Atlantic, they played at the Albert Hall supporting Cream at their farewell concert. On their debut album Yes Bank's guitar work shone on the sophisticated arrangements on "Beyond And Before", and he was given solo space on the swinging "I See You", revealing his cool jazz influences.
Banks would end the solo by tossing his guitar into the air and catching it. "This was my post-Townshend angst period. It went on too long and the band used to complain. I was an experimental player and not all that would fit with Yes." During the making of Time And A Word Banks fell out with producer Tony Colton and objected to the use of strings: "I thought it was a daft idea." But the band was gaining critical acclaim and wanted to make changes before breaking America. Banks was fired after a gig at Luton College in April 1970.
After a stint with Blodwyn Pig he formed Flash with Colin Carter (vocals), Ray Bennett (bass) and Mike Hough (drums). They toured America and released three albums, Flash (1972), In The Can (1972) and Out Of Our Hands (1973) before breaking up amid some acrimony. A solo album, Two Sides Of Peter Banks (Sovereign), appeared in 1973 with guest appearances by Jan Akkerman of Focus and the Genesis drummer Phil Collins.
He formed Empire with Banks' first wife, Sydney Foxx, in 1974. They recorded one album that wasn't released until years later. Banks survived on session work but hoped that he would be invited to take part in a Yes reunion. When Yes played at the Los Angeles Forum in 1992, Banks thought he'd be asked on for the encore. When the call didn't come he drowned his sorrows backstage with Billy Connolly.
He returned from Los Angeles to live at his parent's home but faced many family problems. In the 1990s he began home-recording, resulting in the solo albums Instinct (1994), Self Contained (1996) and Reduction (1997). Life looked brighter when he met Cecilia Quino Rutte, a beautiful Peruvian girl, at a Yes convention in Los Angles.
"I found married life fantastic," Banks recalled, but the couple split up when he was suffering from the effects of medication taken to combat depression. "It made him difficult to live with," friends explained. In 2011 he was diagnosed with cancer and also had Legionnaire's disease. During his last years he continued recording and trying out new groups, including dB-Infusion with the keyboard player Gonzalo Carrera.
Chris Welch
Peter Brockbanks (Peter Banks), guitarist: born Barnet 15 July 1947; married firstly Sydney Foxx (marriage dissolved), 1999 Cecilia Quino Rutte (marriage dissolved); died 7 March 2013.
Join our new commenting forum
Join thought-provoking conversations, follow other Independent readers and see their replies