Peter O'Toole: Actor
Flamboyant and colourful actor who was best known on film as TE Lawrence but on stage divided critics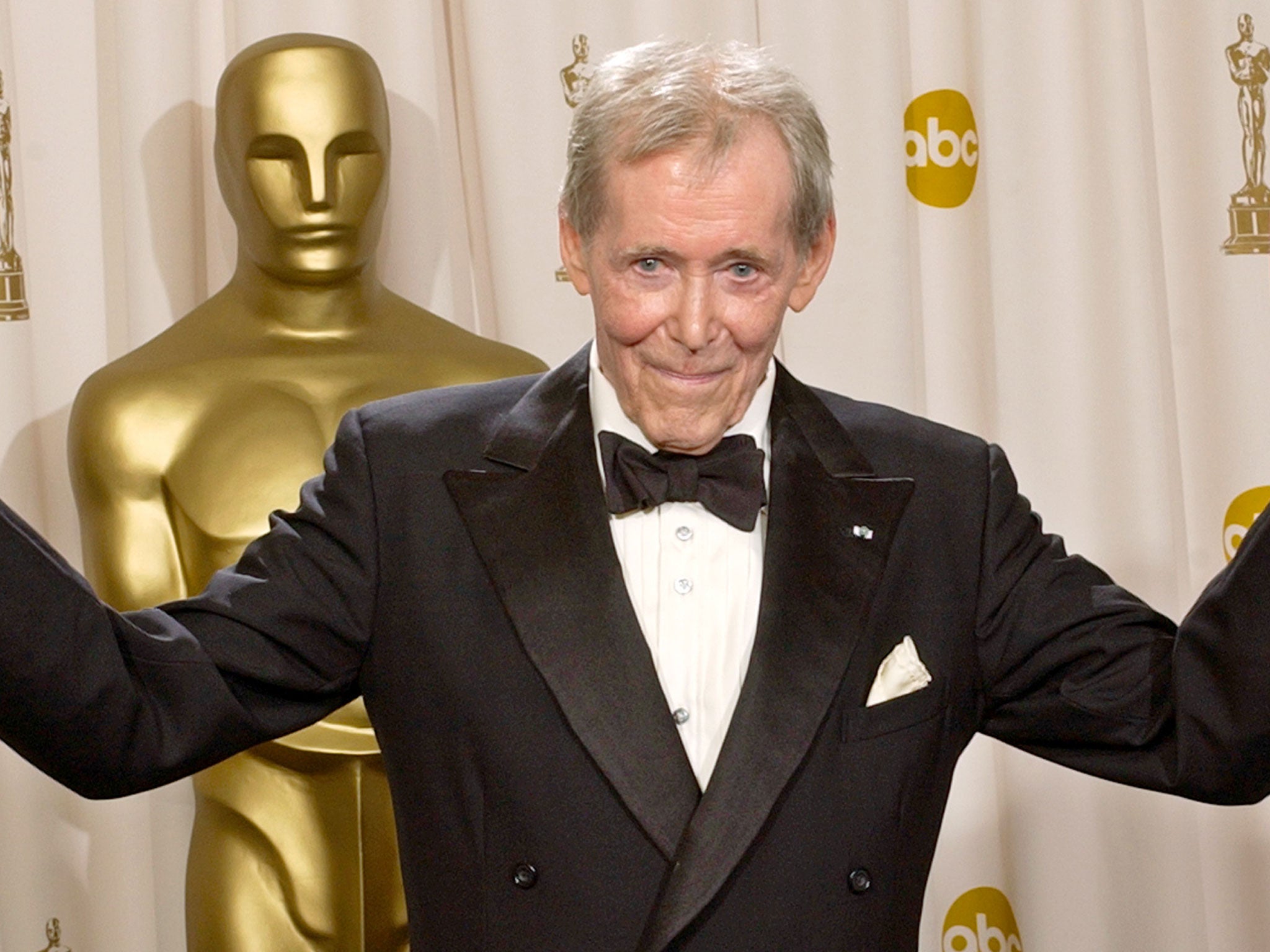 No actor of our time better exemplified the nature of stardom or illustrated more vividly its artistic perils than Peter O'Toole. One moment he had the audience in the palm of his hand, hanging on to every move he made, from the flutter of an eyelid to the flicking of ash from a long cigarette-holder as he represented, with his serpent's tongue, the thoughtful desolation of an alcoholic London journalist in Jeffrey Bernard Is Unwell.
Then he might go wildly over the top, the prototype, as someone said, of "ham". In his most memorable essay in this kind of rant, Macbeth – which even his producing management, the Prospect Theatre Company, publicly disowned (though it was filling the Old Vic for the first time since the National Theatre left it for the South Bank in 1976) – O'Toole himself could not help joining in the scornful laughter one afternoon as, dripping blood, he descended from Duncan's bedchamber to the sound of ambulance sirens wailing in the Waterloo Road. "It was bloody marvellous," he recalled.
O'Toole was an actor who could make us marvel. Not only at his eccentricities and mannerisms, posturings and flamboyant temperament as a leader of the school of postwar, proletarian-minded acting which had no time for the West End's traditional gentilities. He had something more within him than the insolence of the angry young men who wanted to break all the rules, bring the London theatre into closer touch with the mid-20th century and re-fashion it with their own provincial accents. He had resilience and courage, energy and an individuality that set him apart. He became the least conformist and finally, perhaps, the most happily old-fashioned of them all.
He was (of course) a hell-raiser. That was par for the course in those days. One of his more enterprising acts in that over-publicised genre was prompted by his old friend Kenneth Tynan who, one evening after dinner at the Tour d'Argent in Paris, where O'Toole was filming Rosebud (1975), left a message purportedly from the IRA threatening the Irish-born actor and causing the whole hotel building to be evacuated and the pompiers to swarm all over it in search of a bomb. With two members of his film crew O'Toole next day went round and promptly beat up Tynan for such tomfoolery.
Having over the prosperous years raised enough hell to earn himself a serious internal operation – after which he looked even frailer for his height than ever before and dangerously haggard – O'Toole began between films to take on taxing stage roles. These would range from O'Casey to Shaw, Ben Travers to Samuel Beckett, in Dublin or Nottingham, Chicago or New York, or on his old stamping ground of Bristol, where he was glad in, say, Shaw's The Apple Cart or Chekhov's Uncle Vanya to repay the Rep for his solid apprenticeship.
As well as giving him the kind of kicks he could never get from film-making, these performances worked wonders at the local box offices. They brought him more pleasure (if not profit) than work in the West End; though when he was looking his worst in the late 1980s and spectators marvelled that he could find the strength for six or seven performances a week he was often at his best.
Greatness had been predicted from the word go for the son of a nurse and an Irish metal plater who also worked as a bookmaker. Had the cinema not come between him and the stage perhaps his theatrical talent would have reached the heights of that earlier generation which he admired so much in the work of Olivier, Gielgud, Wolfit, Richard son and Redgrave. It was Michael Redgrave's Lear at Stratford which had driven O'Toole from being dabbler in everything from salesmanship to seamanship and jazz bands to journalism to seek an audition for Rada.
Then came three of the most formative years in any actor's history. In his time with the Bristol Old Vic – capable in the late 1950s of encompassing an international repertoire that would be welcome at the National today – O'Toole played 73 roles, most notably Hamlet and Jimmy Porter. Sceptics said that in O'Toole's acting they could not tell the difference. Immensely tall and thin with penetrative blue eyes and a beard in which much of Hamlet's speech got lost, but not the passionate scorn for the old dramatic and class values which inspired so many players of his generation in the 1950s and 1960s, O'Toole at 24 set the Avon on fire not only with his neurotic, squeaky-booted and unprincely Prince of Denmark but also with his relish of Jimmy Porter's spitting rhetoric.
If Redgrave's acting had inspired O'Toole to turn to the stage, O'Toole's in turn inspired the young Bristol journalist Tom Stoppard to write, and it wasn't long before he turned up at George Devine's fortress of new writing in Sloane Square, the Royal Court, to distinguish himself in The Long and the Short and the Tall, a powerfully taut tale of jungle warfare by another Leeds-bred upstart, Willis Hall. This reckless, fearless fellow had, as the cockney Private Bamforth, an expressive way of literally spitting out his disdain for his sergeant in the nerve-wracked Malayan jungle when their patrol, stuck with a maddeningly silent Japanese prisoner, found itself cut off. As he smouldered and snarled at the equally disagreeable Robert Shaw the critics quaked, glad to have the footlights between them and this new actor for whom they predicted a great future.
Having broken free from Bristol he would never stay with a company again, but go his own unpredictable way. The following season in Peter Hall's newly formed Royal Shakespeare Company at Stratford-on-Avon he proved a dashing young Shylock with social pretensions and the already acclaimed spitting power, and a satisfactorily boisterous Petruchio to Peggy Ashcroft's 52-year-old Katherina.
But Hall wanted to put his players under contract. He could offer them the Aldwych as well as Stratford; and O'Toole declared himself "wildly enthusiastic" for the idea of contracts. So Hall put him down for Henry II in Anouilh's Becket. Whereat O'Toole's enthusiasm waned. Not because Henry II was uninteresting; on the contrary, he would act the chap quite memorably on screen a few years later opposite Richard Burton in the title role, and a few years later still play that same Henry in the film The Lion In Winter opposite Katharine Hepburn; but for the moment there was metal more attractive afoot.
It was David Lean's Lawrence of Arabia and it made O'Toole a star. While he sporadically returned thereafter to the stage, it needed a deeper dedication from an actor of this quality if he was to achieve the predicted heights. In any case his performance as TE Lawrence was irresistible, as Noël Coward remarked to him after the Royal Premiere in Leicester Square. If Lawrence had been as lovely to look at, "there would have been more than 12 Turks queueing up for the buggering session."
By then Richard Burton had sold his soul to Hollywood. Why shouldn't O'Toole? The difference was that O'Toole had the theatre in his blood. He saw films as a way of funding his theatrical whims. The trouble was that whenever he returned to the West End the old theatrical magic was no longer what it had been. Everyone, for example, was glad to see him back on stage as Brecht's Baal in the West End but somehow the character turned out to be yet an other boringly angry young man.
Six months later, though, hopes rose high. O'Toole had been to see Olivier to ask the great man to direct him as Hamlet in the West End. No, that wasn't feasible, but if he liked he would direct him in the inaugural production of the National Theatre at the Old Vic. Here was a chance to enter the history books.
Alas, O'Toole's Hamlet, which had created such a stir in rep at Bristol a few years earlier, was no great shakes (though the swordplay nearly shook Derek Jacobi's Laertes out of his skin). Was the occasion – the opening of a national theatre after 115 years of shilly-shallying – too awesome even for such an intrepid star as O'Toole? Even before he set foot on stage O'Toole confessed he sensed failure in the air. It proved "the most humbling and humiliating of my life". After 27 performances he left to go and make another film, Lord Jim.
If he was less interesting on screen than on stage, he sometimes did sound work before the cameras. Apart from his success as Lawrence, what could have been more delightful than his portrait of the mad aristocrat who fancied himself as Jesus Christ in Peter Medak's film of Peter Barnes' The Ruling Class? Or his portraits of Henry II in Peter Glenville's film of Becket and Anthony Harvey's The Lion In Winter? Or to a lesser extent his crazed Don Quixote in The Man of La Mancha, or his neurotic lady-killer in What's New Pussycat?
There was perhaps a clue to his success in these scenarios: they all originated on the stage. That was where O'Toole preferred to be. By nature and temperament an heroic player, born perhaps too late for his talent to find its highest level of achievement, but determined to have go, as Archie Rice used to say. Anyone can overact. Few could do so as interestingly. Most actors are too frightened even to try. It takes assurance as well as nerve, technique and a commanding personality. With those qualities O'Toole could afford to take risks.
Swooping about the stage like a tipsy heron in Pygmalion in the 1980s, he would drape himself violently in chairs, crumple up on the floor, curl up like a foetus on a couch, crash into the fireplace, wrestle with the furniture and amaze us with the apparent havoc he was playing with the text. Check Shaw, however, and you found he had turned each stage direction into a kind of dance to make Higgins the vainest, swankiest and most annoyingly arrogant voice teacher in the history of the theatre – and it worked for everyone with a taste for heroic acting. It made all naturalistic acting elsewhere in the West End seem pallid and bloodless.
O'Toole won an Emmy for the 1999 mini-series Joan of Arc, and in 2004 he played King Priam in Troy. In 2005, he was back on TV as the older version of David Tennant's Casanova, and the following year he was Oscar-nominated as Maurice in Venus, his eighth nomination. He also voiced the part of a food critic in the animated Ratatouille.
O'Toole liked pulling out all the stops. If he pulled out one too many too often for modern tastes, so much for modern tastes. Only his kind of looming, loping charisma could get away with such an unsparingly theatrical approach, though when he chose to tone down his art, as in Waterhouse's later soliloquising West End vehicles, Jeffrey Bernard Is Unwell and Our Song, O'Toole could beckon us into his character's mind with such subtlety and grace that it might have been his own, such was the seeming truth of his playing.
Peter Seamus O'Toole, actor: born 2 August 1932; married 1960 Siân Phillips (divorced 1979; two daughters), 1983 Karen Brown (marriage dissolved; one son); died London 14 December 2013.
Join our commenting forum
Join thought-provoking conversations, follow other Independent readers and see their replies