PF Sloan: Songwriter whose protest song 'Eve of Destruction' became the anti-Vietnam War song par excellence
Sloan conjured up the chiming acoustic guitar chords that transformed the introduction to 'California Dreamin'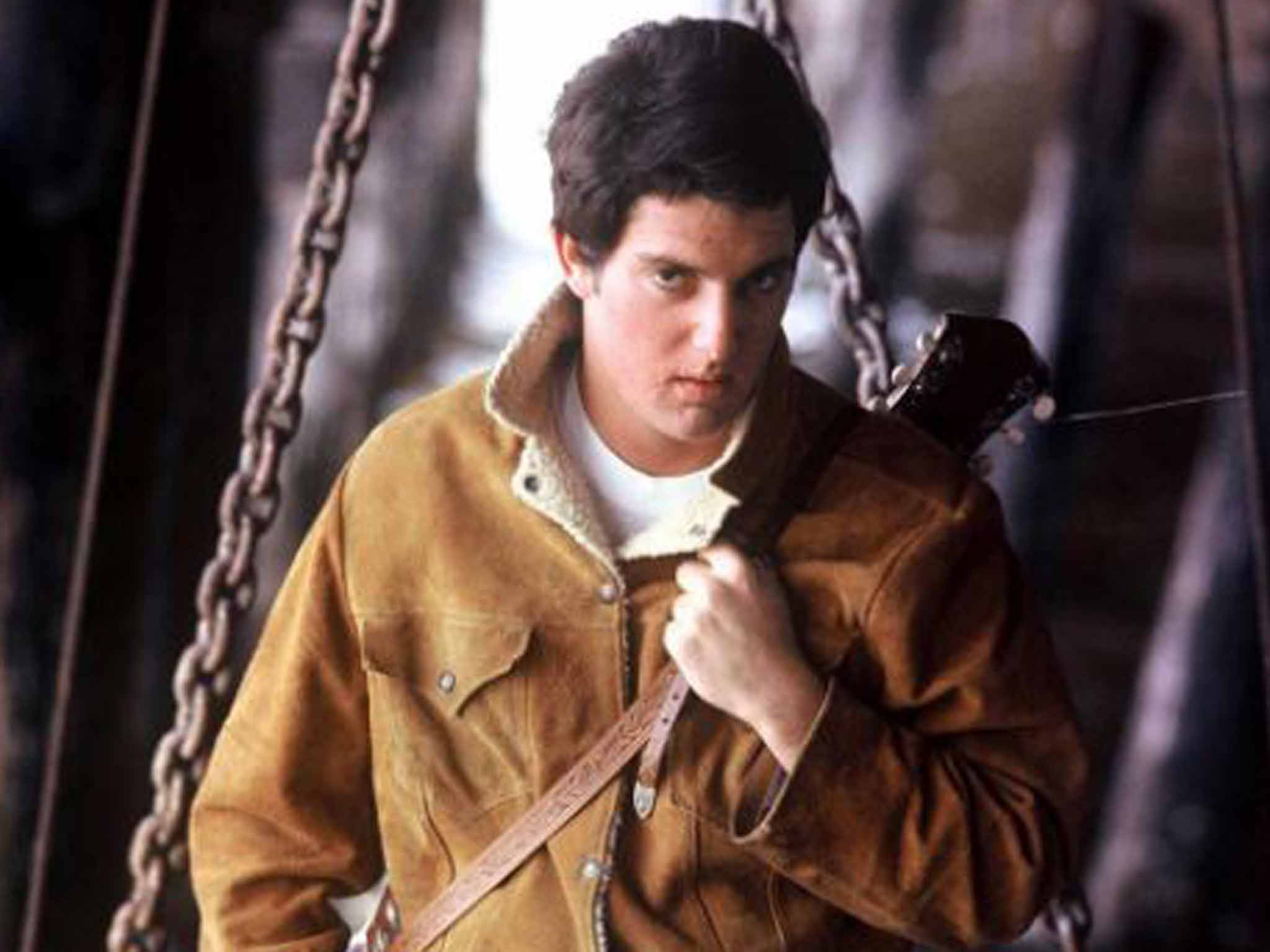 The elusive singer, songwriter, guitarist and producer PF Sloan composed "Eve Of Destruction", the epochal and prescient protest song Barry McGuire took to the top of the US charts in September 1965. By then, Bob Dylan had become the spokesman of his generation, having penned "Blowin' In The Wind", "Masters Of War" and "The Times They Are a-Changin'". Yet he was prompted to remark cryptically à propos of the equally valid and vivid imagery used by the gifted and precocious Sloan: "There are no more escapes. If you want to find out anything that's happening now, you have to listen to the music. I don't mean the words. Though 'Eve Of Destruction' will tell you something about it."
Sloan name-checked the conflicts festering around the Jordan River and Red China, and the civil rights marches at Selma, Alabama, as well as the John F Kennedy assassination and funeral in 1963, and his directness and wide scope of reference turned "Eve Of Destruction" into the anti-Vietnam war anthem par excellence.
However, it proved something of a poisoned chalice; Sloan never quite matched its impact, though he sprinkled fairy dust on several more mid-'60s hits. These included his sole UK Top 40 entry, the pointed, possibly autobiographical, "Sins Of A Family", a rare name credit for a musician who hid behind myriad aliases and who had returned transformed and energised from his first trip to London, in 1965.
Sloan and his writing partner Steve Barri became a source of repertoire for British acts like the Searchers, who reworked "Take Me For What I'm Worth", the folk-rock curio they had originated with the faux group the Grass Roots, while Herman's Hermits recycled their compositions "Must To Avoid", "Where Were You When I Needed You" and "Hold On!", for their 1966 MGM musical, also called Hold On!
Most famously, perhaps, he was an ancillary member of the Wrecking Crew, the celebrated collective of Los Angeles session musicians. Sloan conjured up the chiming acoustic guitar chords that transformed the introduction to "California Dreamin'", a track languishing on his fourth album, into the debut smash for the Mamas And the Papas. With the Turtles, Sloan placed "Let Me Be" and "You Baby" – sampled by Fatboy Slim on his first album Better Living Through Chemistry in 1996 – as the heady, follow-up singles to the sextet's first single, a cover of Dylan's "It Ain't Me Babe".
When Danger Man, the British TV series starring Patrick McGoohan as the spy John Drake, was launched in the US under the title Secret Agent, Sloan came up with a new theme tune, recorded by the instrumental surf group The Ventures, and turned it into a catchy song called "Secret Agent Man", which Johnny Rivers took to No 3. It has since been covered by Devo and Bruce Willis, and used in several soundtracks and computer games.
All these copyrights should have afforded Sloan a decent income, but he claimed to have signed them away under pressure from various people, though the psychological ailments he suffered from undoubtedly affected his decision-making. "I was ill, I guess, for a good 20, maybe 25 years," he said in 2006. "It's been overcome and there's hope. Depression, hypoglycaemia, it's a tremendous battle. Catatonia for a long time."
In 1970, his old friend and contemporary Jimmy Webb eulogised him in the song "PF Sloan", but Sloan's elusiveness made him an easy prey for charlatans like Dr Eugene Landy, therapist to the Beach Boys' creative genius Brian Wilson. Landy claimed to be Sloan, who was living in an ashram in India so could hardly disprove the deception.
He was born Philip Gary Schlein in 1945 in New York. After the family moved to Los Angeles in the mid-1950s his Jewish father anglicised their name to Sloan in order to obtain an alcohol licence for his drugstore. Nicknamed Flip by his sister, Philip was billed as Flip Sloan on "All I Want Is Loving", the single he released on the rhythm and blues label Aladdin in 1959.
The previous year, he had bumped into Elvis Presley, who had shown him the chords to "Love Me Tender" in a Hollywood music store. "I felt this incredible energy being transferred into me – an infusion of benevolence, love, and compassion. Elvis stared deeply into my eyes," Sloan wrote in What's Exactly The Matter With Me? Memoirs Of A Life In Music (2014). "He took me into a timeless place." His sister refused to believe his encounter with the King but others didn't seem to care, as long as he could come up with the goods.
"He's a great mimic," the entrepreneur and producer Lou Adler said after he heard Sloan impersonate Dean Torrance on "The Little Old Lady From Pasadena", Jan & Dean 1964 US hit. He plucked the budding songwriter from the Screen Gems office and offered him and Barri a contract as in-house writers for Dunhill Records, his new company.
Sloan said he wrote "Eve Of Destruction" as "a prayer to God in the form of a poem, begging for clarity and understanding about the state of the world, teetering on the edge. I didn't want to live in this world where hatred and hypocrisy overruled love and beauty. The music came as an after thought. I remember, after putting the pencil down on this song, the feeling that I had received something wonderful... If you believe we are on the eve then we must find a way to prevent it. If you don't believe, then sit back and watch it being destroyed by greed and selfishness."
The Byrds passed on "Eve Of Destruction" but the day after Barry McGuire cut the track it started getting airplay in Los Angeles. When Adler sold Dunhill to ABC in 1967, Sloan received a small slice of the publishing pie and remained convinced he'd been hoodwinked.
By the time of his valedictory visit to London in 2014 to promote his memoir, the British singer-songwriter Rumer had included "PF Sloan" on her Boys Don't Cry covers album, and his fortunes seemed to be on the up again. He guested with her during a memorable evening at St James's Church, Piccadilly, where he regaled the rapt audience with his tales of the Beatles, the Rolling Stones and the arranger Jack Nitzsche. Sloan might have sported a stunning toupée but there was magic in the air. He died of pancreatic cancer.
Philip Gary Schlein (PF Sloan), singer, songwriter, guitarist and producer: born New York 18 September 1945; died Los Angeles 15 November 2015.
Join our commenting forum
Join thought-provoking conversations, follow other Independent readers and see their replies