Phife Dawg: Rapper who with A Tribe Called Quest brought a sophisticated and socially aware sensibility to hip-hop
A Tribe Called Quest produced five albums from 1990 to 1998, becoming one of hip-hop's most popular groups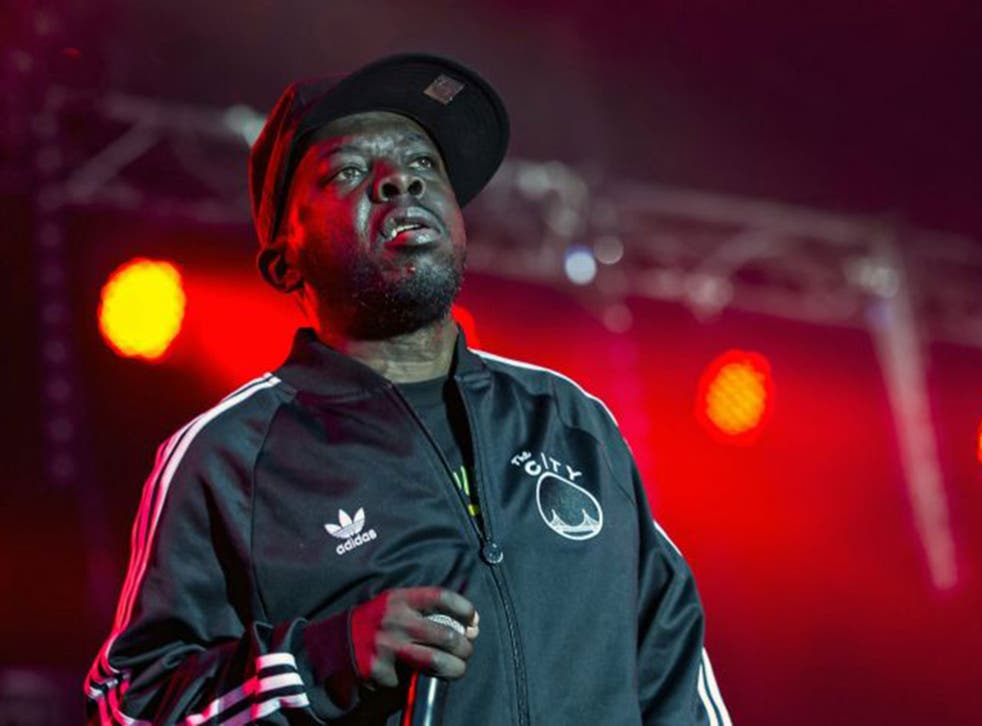 Malik Taylor, the rap artist known as Phife Dawg, who has died of complications from diabetes, was a founding member of the pioneering group A Tribe Called Quest, who helped bring new elements of social awareness and musical sophistication to the hip-hop form.
Taylor joined Q-Tip (born Jonathan Davis), a childhood friend from Queens, to form the band in the late 1980s. They were the group's complementary and competitive MCs, or principal onstage presences, and were supported by the group's two other original members, DJ Ali Shaheed Muhammad and Jarobi White.
Taylor, who was sometimes known as the "Five-Foot Assassin" for his diminutive size, provided a high-pitched, keening vocal contrast to the smoother style of Q-Tip. A Tribe Called Quest produced five albums from 1990 to 1998, becoming one of hip-hop's most popular groups. The quartet's top-selling hit singles included "Can I Kick It?", "Check the Rhime", "Jazz (We've Got)", "Award Tour" and "Bonita Applebum".
Notable deaths in 2016

Show all 42
Tribe, were fans often called the group, was considered a seminal influence on such later stars such as Kanye West. Among other things, Tribe introduced a sense of playfulness, irony and social awareness to the music, in contrast to much of the violent and misogynistic posturing then popular in hip-hop.
"A Tribe Called Quest is not talking about your average gangsta," Taylor said in 1994. "That's just not what we do." The group's lyrics, written largely by Q-Tip and Taylor, addressed such sensitive topics as date rape, religious faith, human rights, police harassment and use of the N-word by African American youths. Taylor touched on several weighty subjects in just a few lines of "We Can Get Down," from the 1993 album "Midnight Marauders," which many considered the group's finest effort: "We rap about what we see, meaning reality / From people bustin' caps and like Mandela being free / Not every MC be with the negativity / We have a slew of rappers pushin' positivity."
The relationship between Taylor and Q-Tip turned fractious and helped contribute to the group's break-up in 1998. Both embarked on solo careers, but the charismatic Q-Tip found much greater success; Taylor took a snarling swipe at him in his 2000 single "Flawless".
Malik Taylor was bornin 1970, in Queens and was close friends with Q-Tip from the age of two. By their mid-teens, the two were rhyming together and formed an early version of A Tribe Called Quest. Their first album, People's Instinctive Travels and the Paths of Rhythm, appeared in 1990, followed by The Low End Theory in 1991 and Midnight Marauders (which went platinum) in 1993. Two other albums, Beats, Rhymes and Life and The Love Movement, appeared in 1996 and 1998.
In addition to socially conscious lyrics, A Tribe Called Quest were known for their innovative musical approach, including the layering of rhythms and wide-ranging sampling from jazz and other genres. Snippets from Cannonball Adderley, Little Feat, Grover Washington Jnr, the Average White Band and other sources can be heard. "We were all being labelled as bohemian rap, jazz fusion and all kinds of things," Taylor said in 2001, "but it's not that we were trying to be different from everyone else; we were just trying to be ourselves."
In the 1990s, A Tribe Called Quest became linked with a group of culturally aware East Coast hip-hop artists including De La Soul, Jungle Brothers, Monie Love and Queen Latifah. The loose collective known as the Native Tongues extended the aesthetic and intellectual boundaries of the genre.
Taylor moved to Atlanta in 1994 and later to California. He struggled with diabetes for more than 20 years and received a kidney transplant from his wife in 2008. A Tribe Called Quest had occasional reunions, most recently on Jimmy Fallon's Tonight Show in November 2015. The group re-released their debut album last year, with some tracks remixed by Pharrell Williams, Cee Lo Green and J Cole.
Michael Rapaport's 2011 documentary, Beats, Rhymes & Life: The Travels of A Tribe Called Quest, delved into the bitter split between the two lead performers; Taylor was said to be in tears watching the premiere.
Malik Isaac Taylor (Phife Dawg), rapper: born New York 20 November 1970; died Oakley, California 22 March 2016.
© The Washington Post
Join our new commenting forum
Join thought-provoking conversations, follow other Independent readers and see their replies