Philip Seymour Hoffman obituary: Oscar-winner for 'Capote' acclaimed for an indelible succession of haunting, enigmatic performances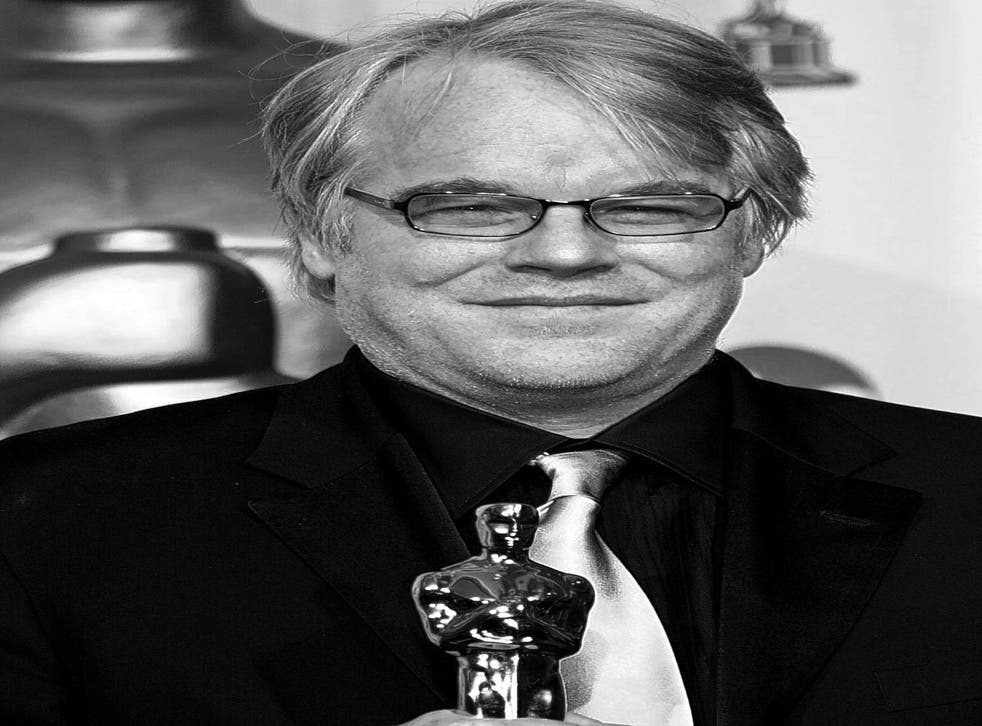 An actor of remarkable insight and versatility, Philip Seymour Hoffman was a stocky bear of a man with determinedly unruly hair who created on screen and stage a gallery of indelible performances. His 23-year career marked him as one of the finest actors of his generation, and he won countless awards, including both an Academy Award and Bafta as best actor for his title role in Capote (2005), plus three more Oscar nominations and three Tony nominations for his work on stage. The New York Times described him this week-end as "Perhaps the most ambitious and widely admired American actor of his generation."
Born in 1967 in Fairport, New York, he and three siblings were raised by his mother, a judge, after his parents divorced when he was nine years old. In his speech when accepting the Oscar for Capote, he asked that the audience salute his mother because "she brought up four kids alone and she deserves congratulations for that." He initially considered a career in sport until he had a serious wrestling injury. He later said that at the age of 12 a visit to the theatre to see Arthur Miller's All My Sons changed his life. He started to take an interest in high school acting, and in 1989 he graduated from New York University with a degree in drama. Shortly after this he entered rehab for the first time to deal – successfully – with alcohol and drug abuse.
"I got sober when I was 22 years old," Hoffman told CBS's 60 Minutes in 2006. Asked whether he abused drugs or alcohol, he said: "It was all that stuff. Yeah. It was anything I could get my hands on. Yeah. I liked it all." He went on to say, "I have so much empathy for these young actors that are 19 and all of a sudden they're beautiful and famous and rich. I'm like, 'Oh my God. I'd be dead.'"
His first notable part was on television, playing the defendant in a rape case in an episode of Law and Order (1991) titled "The Violence of Summer", but the role he considered his breakthrough was that of an unscrupulous high school student in Scent of a Woman (1992), starring Al Pacino. "If I hadn't gotten into that film, I wouldn't be where I am today," he later said. 'It's been a domino effect. I was working in the prepared foods section of a deli when I was cast in that movie, and I haven't had a non-acting role since. That's amazing."
A string of supporting roles in films followed, included Nobody's Fool (1994), in which he was a police deputy punched by Paul Newman. The gambling movie Hard Eight (1996) was the first of five films he made with writer-director Paul Thomas Anderson, who next cast him as Scottie, a gay member of a porn-film crew, in Boogie Nights (1997), an intense and overlong comedy-drama that has become a cult movie, as has the Coen brothers' The Big Lebowski (1998). Hoffman's reputation as an actor who favoured quirky independent features was enhanced by his role in Todd Solondz' Happiness (1998), the remarkable tale of a family riddled with personal demons.
For Paul Thomas Anderson, Hoffman appeared as a warm-hearted hospital nurse in Magnolia (1999), which he described as "one of the greatest films I have ever been in and ever seen", then in Anthony Minghella's version of Patricia Highsmith's novel The Talented Mr Ripley (1999) he was Freddie, who discovers Ripley's deceit and is murdered by him (just before the film itself starts to fall apart). A superb, multi-layered performance as rock critic Lester Bangs in Cameron Crowe's Almost Famous (2000) was another indelible characterisation as was his depiction of a pre-op transexual in Flawless (1999).
In 2003 he played a lascivious preacher in Minghella's Cold Mountain, and the same year he starred as Dan Mahoney, an obsessive gambler in Richard Kwietniowski's fascinating version of a true story of the largest one-man bank fraud in Canadian history, Owning Mahoney (2003), a perceptive account of both gambling obsession and the extremes to which a casino will go to maintain the custom of high rollers. The critic Roger Ebert called Hoffman's "one of the great performances of the year", while his co-star, John Hurt, described the actor as "enormously talented".
Hoffman's superb mimicry of Truman Capote's prissy mannerisms in the film Capote won him international acclaim and a flock of awards, including the Oscar. "Playing Capote took a lot of concentration," he said. "I prepared for four and a half months. Sometimes being an actor is something like being a detective where you are on the search for a secret that will unlock the character. The part required me to be a little unbalanced and that was not good for my mental state. I was also holding my body in a way it doesn't want to be held and I was speaking in a voice that my vocal cords did not want to do."
Hoffman next played, with relish, a villainous role opposite Tom Cruise in Mission Impossible III (2006). Though Hoffman had no illusions about his own looks he complained at the constant use of terms such as chubby: "I'm waiting for somebody to say I'm at least cute, but nobody has."
He received top billing in Sidney Lumet's final film, Before the Devil Knows Your Dead (2007), and both he and his co-star Laura Linney won acclaim for their finely nuanced portraits of a brother and sister dealing with a father in need of constant care in Tamara Jenkins' Savages (2007). He was brilliantly droll as a scruffy CIA member who supports a covert war in Afghanistan in Mike Nichols political satire, Charlie Wilson's War (2007), and played an obsessive stage director who channels his frustrations into a giant theatre project in Charlie Kaufman's convoluted Synecdoche, New York (2008).
He gave one of his most haunting and enigmatic performances in the screen version of John Patrick Shanley's play Doubt (2008), in which he played a gregarious parish priest suspected by a nun (Meryl Streep) of having a sexual interest in a young male pupil. In 2012 he starred in The Late Quartet as a member of a string quartet who have to re-evaluate their lives and careers when one of their members is diagnosed with Parkinson's. Hoffman received his final Oscar nomination for his role in Paul Thomas Anderson's The Master (2012) as the charismatic leader of a cult movement (loosely based on the Scientology founder, L Ron Hubbard), a performance which some compared to Orson Welles.
In 2010 Hoffman made his first film as a director, Jack Goes Boating, but the Marty-like tale of a cloddish bachelor and homely girl was not well received. His stage work included involvement with the LAByrinth Theatre Company, which promotes new American drama, and his three Tony Award nominations were for his performances in True West (2000), Death of a Salesman (2012) and Long Day's Journey into Night (2013) – he described the role of Jamie Tyrone in the O'Neill play as the most demanding he had ever played. "Doing a play is good for me because it's a nice change from being on a movie set. I try to do a play every year because it just invigorates me."
He also directed in the theatre, including last year's production of Bob Glaudini's A Family for All Occasions for the Labyrinth Theatre Company, where he had formerly been co-artistic director. He also directed Jesus Hopped the A Train and Our Lady of 121st Street for the company.
Hoffman fully immersed himself in his craft and took pride in its creative challenge. "In my mid-20s, an actor told me, 'Acting ain't no puzzle,' he once said. "I thought: 'Ain't no puzzle?' You must be bad! You must be really bad, because it is a puzzle. ... You start stabbing out, and you make a mistake, and it's not right, and then you try again and again. The key is you have to commit. And that's hard because you have to find what it is you are committing to."
Hoffman's partner since 1991 had been the costume designer Mimi O'Donnell, and they had three children. In May last year, after over 24 years clear, he entered a rehabilitation centre to deal with problems with prescription pills and heroin.
At the time of his death he was working on The Hunger Games: Mockingjay – Part 2, but was reported to have finished most of his scenes. Showtime announced recently that Hoffman would star in Happyish, a new comedy series about a middle-aged man's pursuit of happiness. He appeared at the Sundance Film Festival last month to talk about his role in the film God's Pocket, which is slated for release later this year. Anton Corbijn is the director of A Most Wanted Man, the other film starring Hoffman that premiered at Sundance. "He was not only the most gifted actor I ever worked with," Corbijn said, "he had also become an incredibly inspiring and supportive friend."
Philip Seymour Hoffmann, actor and director: born Fairport, New York 23 July 1967; partner to Mimi O'Donnell (one son, two daughters); died New York 2 February 2014.
Register for free to continue reading
Registration is a free and easy way to support our truly independent journalism
By registering, you will also enjoy limited access to Premium articles, exclusive newsletters, commenting, and virtual events with our leading journalists
Already have an account? sign in
Register for free to continue reading
Registration is a free and easy way to support our truly independent journalism
By registering, you will also enjoy limited access to Premium articles, exclusive newsletters, commenting, and virtual events with our leading journalists
Already have an account? sign in
Join our new commenting forum
Join thought-provoking conversations, follow other Independent readers and see their replies