Pierre Perrone: Writer who was respected by the stars he interviewed and who wrote many fine 'Independent' obituaries
Immensely generous of spirit, he was always a workaholic and could be relied upon to provide pieces written with joie de vivre and an eye for the telling detail
Chris Maume
Tuesday 01 March 2016 20:20 Comments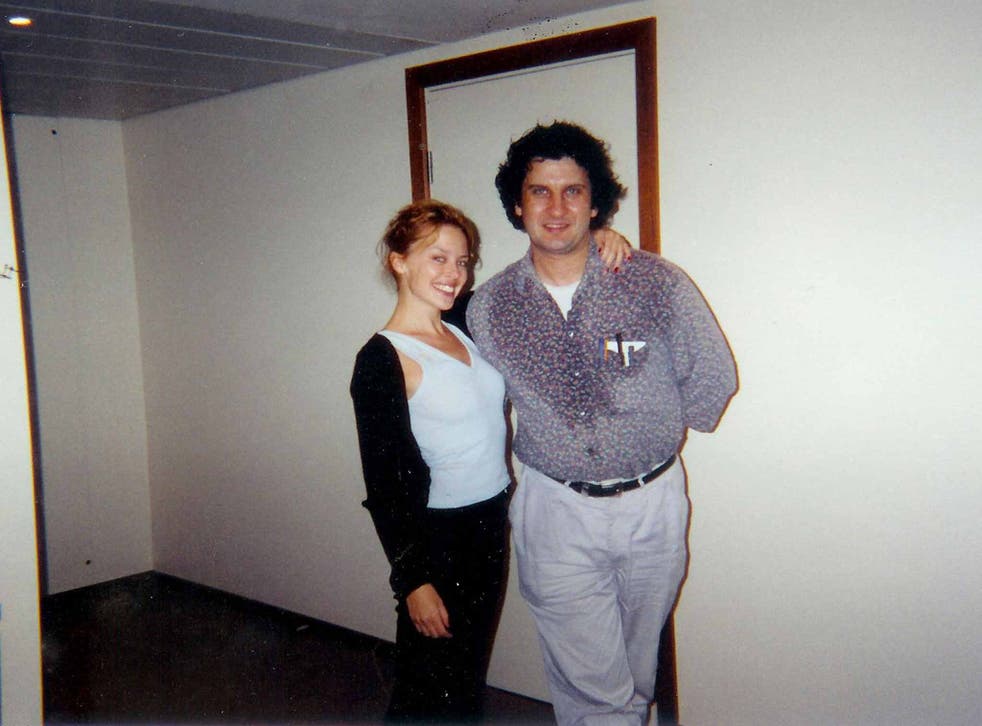 The journalist Pierre Perrone, who has died of cancer at the age of 58, could turn his hand to a variety of cultural subjects with an engaging and highly readable mixture of flair and erudition. But his overwhelming passion was pop and rock music, subjects about which his knowledge went beyond the encyclopaedic and into the realms of obsession.
Reviewing gigs, he would be as immersed in the music as the artists. The Rolling Stones PR Bernard Doherty remembers him fondly at Wembley in 1990: "When a particular song in the set got him excited he would 'air drum' through the whole tune, his arms doing the snare, hi-hat and tom-toms in perfect time to Charlie Watts, other legendary journos either side of him looking bemused. I thought this was a one-off, but he would do this at all the gigs I PR'd –Tina Turner , Guns N' Roses, Aerosmith, AC/DC, David Bowie, Peter Gabriel – there he was, tub-thumping the air."
Another of Doherty's memories signals one of the qualities that made the Frenchman such a formidable writer: his breadth and depth of knowledge. He once interviewed Mick Jagger about blues and soul influences on the Stones. "Afterwards," said Doherty, "Jagger turned to me and said, 'He knows his stuff'. And he did, a walking encyclopaedia of rock music – but he wasn't pompous or arrogant about it, he wanted to share it with anyone who wanted to listen. I listened – and learned a great deal."
Perrone was born into a colourful, close-knit family in Marseille in 1957; his father was a civil servant who sang in local stage productions and also wrote poetry, his mother an accountant.
He graduated with the equivalents of a BA and MA in English from the University of Aix-en-Provence and began writing about music and film for a variety of publications, as well as making radio and TV appearances. Eventually his CV would include most of the BBC radio stations, The Independent and Independent on Sunday, the Evening Standard, The Guardian, Classic Pop magazine, the Norwegian daily Bergens Tidende and French music publications such as Rock & Folk, as well as appearances on Canal Plus, MCM and Vintage TV.
He also ghost-wrote and edited One Way Or Another, My Life In Music, Sport and Entertainment (2013), by the businessman and co-founder of the Chrysalis record label, Chris Wright, who recalled, "We lived in each other's pockets for a while. He was a very nice guy, a great writer – and a real music freak."
Before that, Perrone had combined his freelance writing with various jobs teaching French, including a stint at Galashiels College Of Further Education in Scotland, a country for which he retained a lifelong love.
While in Scotland, he wrote for local papers and magazines, work he continued for a few years after he had moved to London in 1986 to work for Paul Raymond, for whom he went on to edit Men Only and Club Pour Hommes. His then girlfriend, Doreen, recalled: "We often travelled in to work together. I'd hop on a bus to Oxford Circus, and look out the window as Pierre headed off to his office in Soho, radio cassette player in his pocket, earpiece stuck in his ear, happily twanging his air guitar as he dodged through the traffic."
Immensely generous of spirit, he was always a workaholic, fitting in his non-Paul Raymond work by staying late at the office before heading to the inevitable gig. In 2007, however, he won a case for unfair dismissal after he had refused to stop using older models or to make the content more explicit.
By then he was well-established as a go-to writer on pop music for The Independent, as well as an obituarist who understood perfectly that obituaries, far from being about death, are a celebration of life. As the Independent's obituaries editor from 2008 I knew I could rely on Pierre to provide pieces written with joie de vivre and an eye for the telling detail. And I can't recall his ever making a mistake.
David Lister, the Independent's arts editor, concurs: "If one of our papers got a detail wrong in a music story, Pierre would contact me at the crack of dawn to let me know, and give me a mass of background on what actually happened in the studio that day in 1964. He somehow had boundless energy even during his long, debilitating illness. So often an email would arrive saying, 'I've got chemo this morning but don't worry, I'll make it to the O2 tonight.'"
Perrone met his long-term partner and eventual second wife, Em, at a Who concert at the Albert Hall. She became his mainstay, providing a one-woman support network, before and after he was diagnosed with cancer in 2014. Together since 2000, they married in intensive care in 2015 in the Brighton hospital where he was being treated before he moved to a hospice along the coast in Hove. Perrone is survived by Em and his younger sister, Mireille.
His friend Mike Scott, of Waterboys fame, has fond memories: "I don't think I ever heard him say a negative word about any artist or piece of music, or any other music journalist. He was always a gentleman, always an enthusiast. And never a mistake, either – he was an excellent teacher, through his articles, of the history and character of popular music."
***
I recall with clarity my first encounters with Pierre Perrone. Inevitably it would be backstage in Paris during the late 1980s/early '90s, usually when he had come to interview Simple Minds. Although I don't recall much about those interviews, I do recall how after they had wrapped, and on his recommendation, we would often disappear to some very late-night "hole" to then begin the longest discussions about the thing that made our young lives feel so overwhelmingly exciting. That thing was rock'n'roll.
I guess the thing I connected with most with regards to Pierre – above my admiration for him as a writer – was his ever-present enthusiasm for most things. That continued seemingly even more so throughout these difficult last years, when despite his illness he still made it to gigs, interviews, press conferences, embracing a schedule that the fittest would have baulked at. And yet I struggle to recall him even once express any downbeat sentiment, and certainly no word of self-pity as his treatments brought increasingly disappointing results.
His courage over the last years was genuinely inspirational to me. Pierre will be missed. No doubt about it.
Jim Kerr
Pierre Perrone, journalist: born Marseille 11 October 1957; married firstly Francine (marriage dissolved), 2015 Emma Irvine; died Hove 28 February 2016.
Register for free to continue reading
Registration is a free and easy way to support our truly independent journalism
By registering, you will also enjoy limited access to Premium articles, exclusive newsletters, commenting, and virtual events with our leading journalists
Already have an account? sign in
Join our new commenting forum
Join thought-provoking conversations, follow other Independent readers and see their replies