Prince Johan Friso obituary: Popular royal who ceded his place in line to the Dutch throne
Prince sustained serious brain damage in an avalanche in February last year
Anne Keleny
Tuesday 13 August 2013 06:38 Comments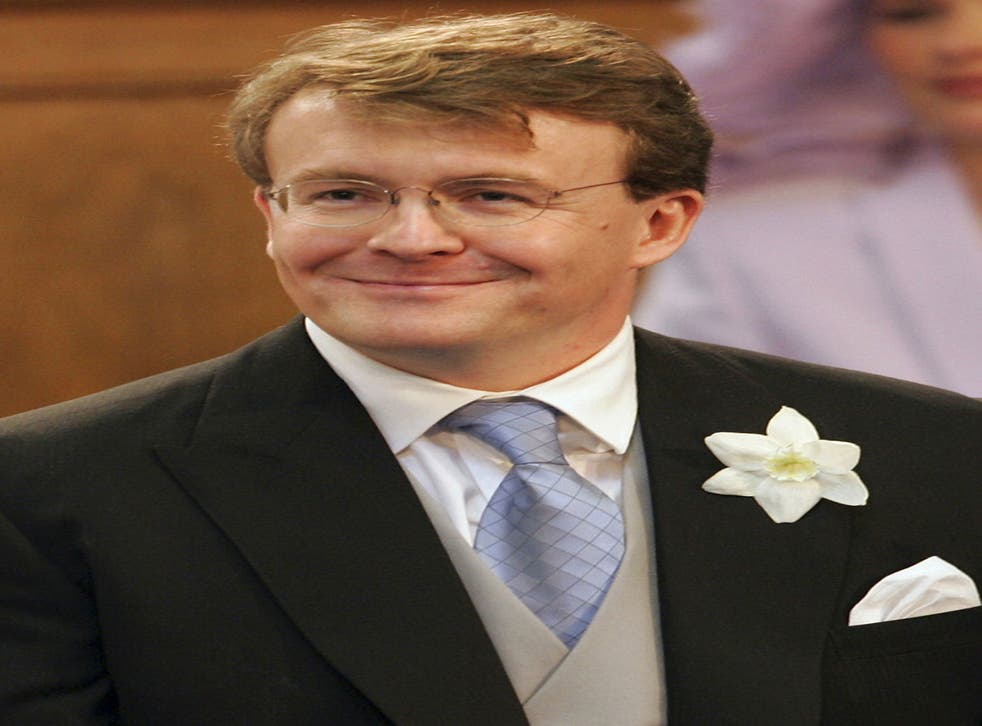 Prince Johan Friso, second son of Queen Beatrix of the Netherlands, was less than a year into a new challenge in Britain as chief financial officer of an international company when an avalanche struck him while skiing off-piste on holiday at the Austrian resort of Lech.
The 43-year-old father of two small daughters, married just short of eight years, sustained serious brain damage in the accident on 17 February 2012.
As he lay in a coma, his wife, the former Mabel Wisse Smit, kept vigil by his bedside at the Wellington Hospital in St John's Wood, London, not far from the couple's home at Kew. Last month, he was moved from London to a hospital in the Hague, where he died of complications relating to his injuries on Monday morning.
The prince, who relinquished his place in the succession to the Dutch throne to marry the colourful and clever Mabel, was an MBA from INSEAD, the business school at Fontainebleau in France. He had worked for the management consulting company McKinsey in Amsterdam, and as a vice-president in the investment banking division of Goldman Sachs in London, before taking over as CFO of the uranium enrichment company Urenco in April 2011.
The couple, who married in April 2004, had won considerable affection after early harsh questioning about Mabel's past and – before their relationship was known – innuendo about the prince's sexuality. Since his injury, sympathy had burgeoned for his anguished wife, whose own father died in a skating accident when she was nine.
The gentle-mannered prince, always regarded as the most popular of Queen Beatrix's three sons, was known for his good sense of humour. He noted with some charm in a pre-wedding television interview that TNO, a concern with the aim of spreading Dutch technology, was "run by Mr Orange and Mr Blue" – his own royal name, "Oranje", complementing a colleague's: "Blauw". In business life he was known as plain "Mr Friso van Oranje".
Prince Friso was also co-founder of an MRI (magnetic resonance imaging) centre in Amsterdam. MRI was to be the very diagnostic tool by which his own injury was to be measured after the accident in hospital at Innsbruck.
The prince always denied that he minded giving up his place in line to the Dutch throne, originally second after his elder brother Prince Willem Alexander, to marry Mabel. This followed the refusal of the then Prime Minister, Jan Peter Balkenende, to seek Parliament's permission for the marriage, necessary under the Dutch constitution for those in the succession. The couple, Mr Balkenende said, had given less than full information about Mabel's relationship, while just out of university, with Klaas Bruinsma, a notorious drugs "godfather".
Mabel had admitted only to a slight acquaintance with Bruinsma, who was murdered in 1991, but one of Bruinsma's former bodyguards suggested on television that the friendship had been intimate, something Mabel has always denied.
The prince wrote in a letter to the Prime Minister: "We should have said immediately that it has been more than a superficial relationship." Mabel said in the television interview that she had a few months of friendly contact with Bruinsma and thereafter only met him at sailing events.
Johan Friso and Mabel, a human-rights activist, met in Brussels, where they are said to have been introduced by Princess Laurentien, wife of the prince's younger brother, Prince Constantijn. To make his proposal of marriage, Friso appeared at Mabel's door dressed in a white Mexican suit and carrying champagne and roses.
In the interview he denied using his talents as a banker to enlarge the Dutch royal family's fortune: "No, anyone who knows how a bank works knows it is totally divided. I worked on the side where we advised companies, and there you have nothing to do at all with the management of family capital."
Johan Friso, son of Queen Beatrix and her husband the German-born Prince Claus von Amsberg, who died in 2002, was educated at the VCL (Liberal Christian Lyceum) school in The Hague, and at the University of California. He gained a degree in aeronautical engineering from Delft University of Technology, and an MSc in economics from Erasmus University, Rotterdam.
Johan Friso Bernhard Christiaan David of Oranje-Nassau, Count of Oranje-Nassau, Jonkheer van Amsberg, prince and businessman: born Utrecht 25 September 1968; married 24 April 2004 Mabel Wisse Smit (two daughters); died London 12 August 2013.
Register for free to continue reading
Registration is a free and easy way to support our truly independent journalism
By registering, you will also enjoy limited access to Premium articles, exclusive newsletters, commenting, and virtual events with our leading journalists
Already have an account? sign in
Join our new commenting forum
Join thought-provoking conversations, follow other Independent readers and see their replies