Professor David Easton: Influential political scientist
He sought to introduce an empirical and systematic element to his discipline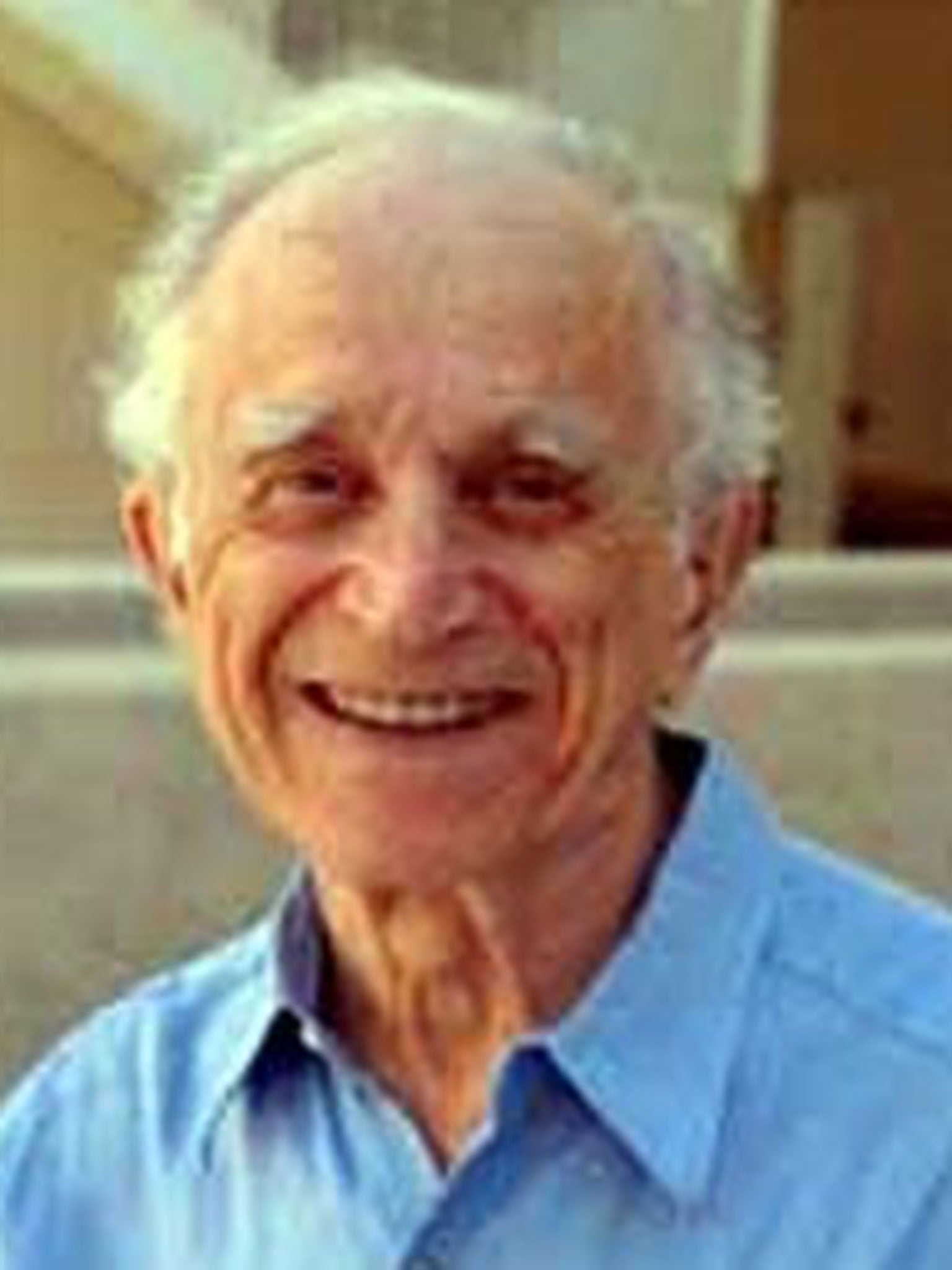 David Easton was one of the most influential political scientists in the second half of the last century. His systems analysis approach was an effort to provide a coherent theory of political life.
During the 1950s and 1960s "grand theory" flourished as some of the leading figures tried to make political studies more systematic and scientific. Many of Easton's concepts were absorbed by the discipline and the very success of the work changed the vocabulary of political science.
In fact he had studied politics to be a political activist, not a scholar. He was born in Toronto in 1917, in some poverty, and studied at the local university during the depth of the Depression. He was exposed to bitter arguments between the different varieties of Marxism and anti–Marxism. In a foretaste of his later interests, what he liked about Marxism was its analysis of society as a whole. He was, and remained, on the left politically and supported the Cooperative Commonwealth Federation Party, the Canadian equivalent of the British Labour Party, and now the New Democratic Party.
The expectation was that outstanding Canadian students made for Oxford or Cambridge for postgraduate work. But with war looming in Europe, in 1939 Easton decided to complete an MA at Toronto. Realising that US universities were better than Oxbridge for graduate education, he spurned Britain. Faced with a choice of Harvard and Chicago, the former more prestigious, the latter more intellectually stimulating, he chose Harvard because it offered more money to an impecunious and married student. Although a Canadian citizen he spent the rest of his professional life in the US.
He came to regret his choice, although he gained his doctorate in 1947. He had studied various political institutions, processes and theories without emerging with a sense of how the various topics interrelated or a feeling he had mastered a discipline.
His first academic appointment was at Chicago. His wife, shocked by the poverty and squalor around the campus, wanted to leave. He persuaded her to try it for five years. It turned out to be 35. The young Easton challenged his seniors and signalled his dissatisfaction through his article, "The Decline of Modern Political Theory" and a book, The Political System: An Inquiry into the State of Political Science (1953). The first argued that the classics, like Aristotle, Machiavelli or Hobbes, had addressed great moral and political issues. But by the early 20th century theory had declined into mere antiquarianism, a historical and "parasitical" treatment of the ideas of the past masters and a relativistic approach to values.
Easton was one of a group of young scholars at Chicago after the Second World War who wanted to fashion a science of politics that could be applied throughout the world and not be bound by Western ethnocentrism. His book was his attempt to build an empirical theory of politics and an objective vocabulary for discussing politics. It became for some a figurative autobiography of a young generation of scholars who shared his dissatisfaction. He attacked "hyperfactualism", the collection of vast amounts of data without a systematic explanation of the political process. What was needed, he argued, was a general theory of politics, applying to all types of system across time and place, like economics. He spent the next 12 years working on it.
His systems analysis approach was elaborated in two books, A Framework for Political Analysis and A Systems Analysis of Political Life (both 1965). He had worked intensively for some years on the project and, faced with a long and unwieldy manuscript, publishers persuaded him to divide it into the two books. Borrowing from biology and cybernetics he wanted to show the interrelatedness of different parts. Governments processed inputs of support and demands, produced policy outputs in the form of laws, regulations and allocations of resources, and the effects flowed back in the form of feedback.
For a time the approach had a large following in the US and Western Europe. Behavouralists seized on its advocacy of the search for regularities by empirical testing, quantification where possible, and developing generalisations. But in Britain, except for some Marxists, the approach had little impact; British academe has not been fertile ground for so–called "grand theory".
His election in 1968 to the presidency of the American Political Science Association, the profession's highest accolade, reflected the esteem in which he was held. But his presidential address in 1969, claiming that his subject was in crisis, caused shockwaves. Speaking against a background of an America riven by protests over an unpopular war in Vietnam, race, poverty and pollution, he urged academics to be more concerned with what went on in the heads of decision–makers. This apparent mea culpa was eagerly seized on by his critics and those who thought the task of academe was to change the world.
His links with Canada were revived when he accepted a shared appointment at Queen's University, Ontario and served as a consultant to the Royal Commission on Bilingualism and Biculturalism in Canada. He reached retirement age at Chicago and Queens in 1982. His wife was eager to sample a more congenial climate and he negotiated a uniquely favourable arrangement, as Distinguished Professor, with the University of California at Irvine.
In his nineties he continued to teach graduate students and play a full part in the governance of his department. Calm and polite in his manner but intellectually intense, he organised symposia and edited books on the development of the discipline. Colleagues were in the presence of a significant shaper of the subject over 60 years. He is survived by a son, a professor of economics at the University of British Columbia in Vancouver.
David Easton, political scientist: born Toronto 24 June 1917; married Sylvia (deceased; one son); died 19 July 2014.
Join our commenting forum
Join thought-provoking conversations, follow other Independent readers and see their replies