Professor Ghulam Azam: Islamist party leader who opposed independence for Bangladesh and who was jailed on war crimes charges
Julhas Alam
Friday 24 October 2014 18:34 Comments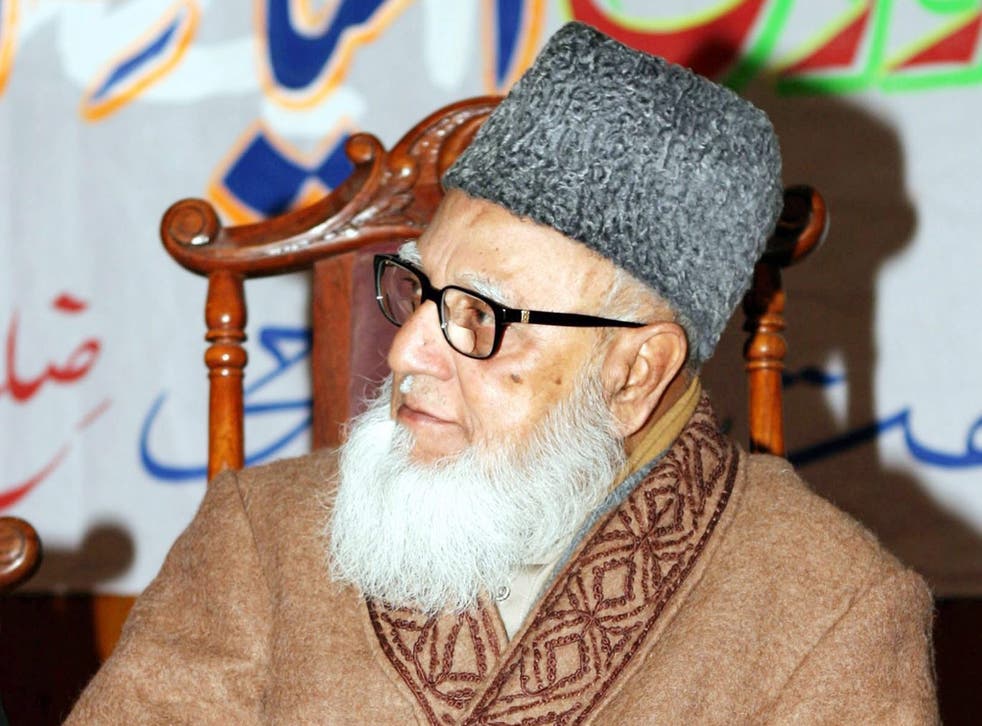 Ghulam Azam was a former Bangladeshi Islamist party leader who opposed independence and whose imprisonment on war crimes charges triggered violent protests last year.
He died aged 91 in a prison cell in a government hospital. Bangladesh's International Crimes Tribunal last year sentenced Azam, former head of the Jamaat-e-Islami party, to 90 years in prison on 61 charges of war crimes during Bangladesh's 1971 war of independence from Pakistan.
Bangladesh blamed the Pakistani army and local collaborators for the deaths of 3 million people and the rape of 200,000 women during the nine-month war. Azam led Jamaat-e-Islami in what was then East Pakistan; his party campaigned against independence and Azam toured the Middle East to mobilise support for Pakistan. The party denied committing atrocities. Azam continued his anti-Bangladesh and pro-Pakistan activities after 1971, trying to convince political leaders in the Middle East and in Pakistan not to support the new nation.
Azam led the party until 2000, and was still considered its spiritual leader. Jamaat-e-Islami claimed his trial was politically motivated, which the authorities deny. Azam's supporters clashed with police after the verdict was announced last July. The main opposition Bangladesh Nationalist Party, led by former Prime Minister Khaleda Zia, criticised the tribunal, saying that it is intended to weaken the opposition. Prime Minister Sheikh Hasina, who set up the tribunal in 2010, says she had promised before the 2008 election – which her party won by a landslide – to prosecute those responsible for war crimes.
Ghulam Azam, politician: born Dhaka, Bengal, British Raj (now Bangladesh) 7 November 1922; married Afifa (six children); died Dhaka 23 October 2014.
Register for free to continue reading
Registration is a free and easy way to support our truly independent journalism
By registering, you will also enjoy limited access to Premium articles, exclusive newsletters, commenting, and virtual events with our leading journalists
Already have an account? sign in
Join our new commenting forum
Join thought-provoking conversations, follow other Independent readers and see their replies