Professor Katharine Worth: Theatre scholar whose long friendship with Samuel Beckett illuminated her work in theory and practice
Liz Schafer
Friday 24 April 2015 19:27 Comments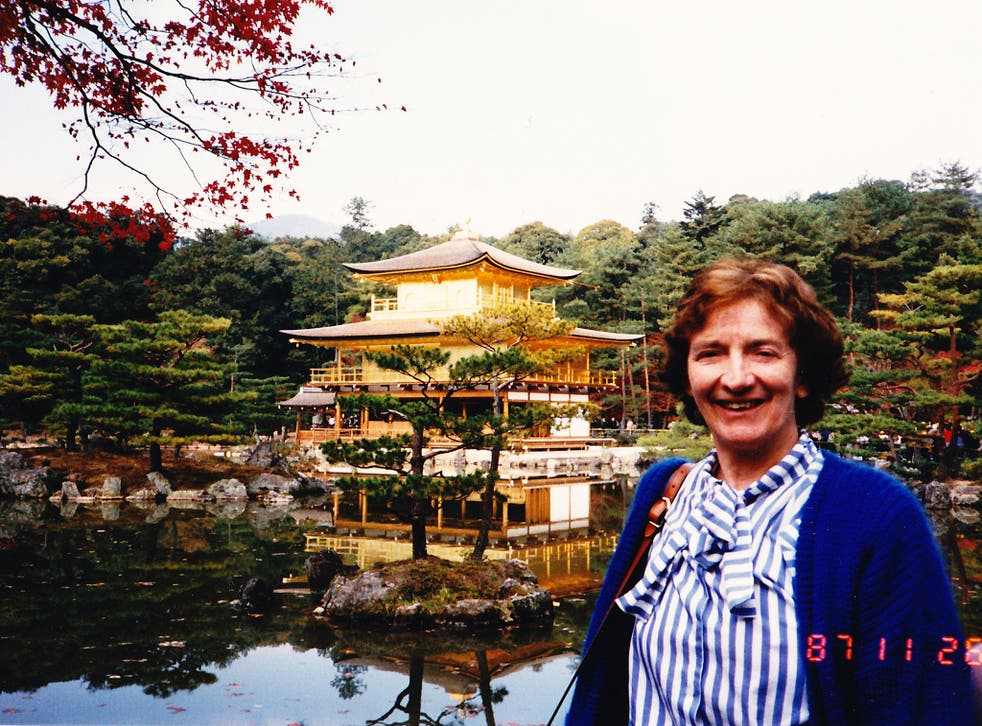 Katharine Worth was a leading theatre scholar who worked closely with Samuel Beckett. Her friendship with Beckett, which lasted many years, enabled her to appreciate and emphasise, in her scholarship as well as her theatre practice, a rather more relaxed Beckett than the bleak, curmudgeonly writer of literary myth.
Worth's Beckett laughed and joked as well as charting 20th century desperation and ennui. This humane, friendly Beckett permeates Worth's remarkable 1999 book Samuel Beckett's Theatre: Life Journeys, a bewitching mosaic of close reading, memoir, theatre history and performance criticism which draws freely on discussions and interviews with Beckett, letters from him, recollections and anecdotes.
Worth is companionable, astute and knowledgeable as she reminisces about productions seen and encounters with Beckett that range from the mundane to the bizarre: evoking a scenario which almost out-Becketts Beckett, she remembers in 1975 sitting with Beckett in an empty lecture theatre at Royal Holloway listening to recordings of his works with Beckett "chuckling" away.
Knowing Beckett well also put Worth in a strong position when she wanted to adapt his short story Company for the stage. Others such as Pierre Chabert had performed stage versions before but Beckett was notoriously resistant to any changes being made to his work and Worth, working with the actor and director Tim Piggott-Smith, wanted to cut the material significantly.
Beckett agreed and Worth produced a staging in 1987, directed by Piggott-Smith and performed by Julian Curry, which won a Fringe First at Edinburgh 1987 before appearing at the Donmar Warehouse in London, Belfast, Dublin, Monaco and New York. Worth also staged productions of Beckett's TV play, Eh Joe, and his radio plays, Words and Music, Embers and Cascando, with music for Words and Music and Cascando by Humphrey Searle.
Crucially, in terms of Beckett scholarship, Worth emphasised his creative debt to WB Yeats, while reconfiguring Irish drama as European drama and helping to reclaim the Irishness of Beckett's French-language texts. Her 1978 monograph The Irish Drama of Europe: from Yeats to Beckett has Yeats at its centre but situates his work along with that of Wilde, Synge, O'Casey and Beckett, in terms of European modernism, offering a "drama of the interior" with debts to Artaud, Edward Gordon Craig and Japanese Noh drama.
She was born Katharine Lorimer in Newcastle upon Tyne and brought up in Newbiggin-by-the-Sea and Whitley Bay. She won a scholarship to Bedlington High School but left at 16 after passing the Civil Service entry exam. While working as a junior civil servant Worth studied by correspondence course for a University of London degree in English. She went on to write a Masters by research dissertation on George Bernard Shaw at Bedford College, University of London, followed by a PhD on Eugene O'Neill.
She married George Worth in 1947 and combined her early academic career with raising a family. She lectured part-time in Drama and Theatre History at the Central School of Speech and Drama and for the University of London Department of Extra-Mural Studies. In 1963 she became a lecturer in English Literature at Royal Holloway with her research and publications focusing on modern drama, especially Irish drama.
In 1978 Worth established the Royal Holloway Drama department in Sutherland House, which in 2014 was renamed the Katharine Worth Building. Sutherland House was then an eccentric, maverick environment and it was there that Worth, her staff and students created some extraordinary theatre, particularly in their productions of plays by Beckett and Yeats. Insights produced by this work enabled Worth to explore with authority the contributions made by rhythm, lighting, scenery, costume and music in performances of Beckett's plays and these insights fed into Life Journeys.
Worth's insistence that theatrical performance could, and should, contribute more to Beckett studies was grounded not only in her analyses of professional theatre productions of his plays but also in student work. The embodied criticism of theatre practice was important to Worth whether it was a Parisian premiere, a National Theatre revival or a student working in a rehearsal room. Worth also published book-length studies of Oscar Wilde, Sheridan and Goldsmith, as well as a critical edition of Yeats' Where There is Nothing, and its reworking, written with Lady Gregory, The Unicorn from the Stars.
From her 1973 Revolutions in Modern English Drama onwards, Worth sought to bring insights garnered from performance into mainstream critical discourse, and she was a long-standing editor of the journal Theatre Notebook. She contributed Maeterlinck's Plays in Performance to the pioneering series Theatre in Focus.
Worth was foundation Professor of Drama at Royal Holloway, the first Professor of Drama at the University of London and the first woman professor of drama in the UK. She was a pioneering woman and academic whose theatre practice was underpinned by rigorous scholarship.
Katharine Joyce Lorimer, literary scholar, director and producer: born 4 August 1922; married 1947 George Worth (one daughter, two sons); died 28 January 2015.
Register for free to continue reading
Registration is a free and easy way to support our truly independent journalism
By registering, you will also enjoy limited access to Premium articles, exclusive newsletters, commenting, and virtual events with our leading journalists
Already have an account? sign in
Join our new commenting forum
Join thought-provoking conversations, follow other Independent readers and see their replies