Professor Raymond Gosling: The pioneer in X-ray diffraction photography
Physicist who took the celebrated 'Photograph 51' of DNA that led to the Nobel Prize for Crick, Watson and Wilkins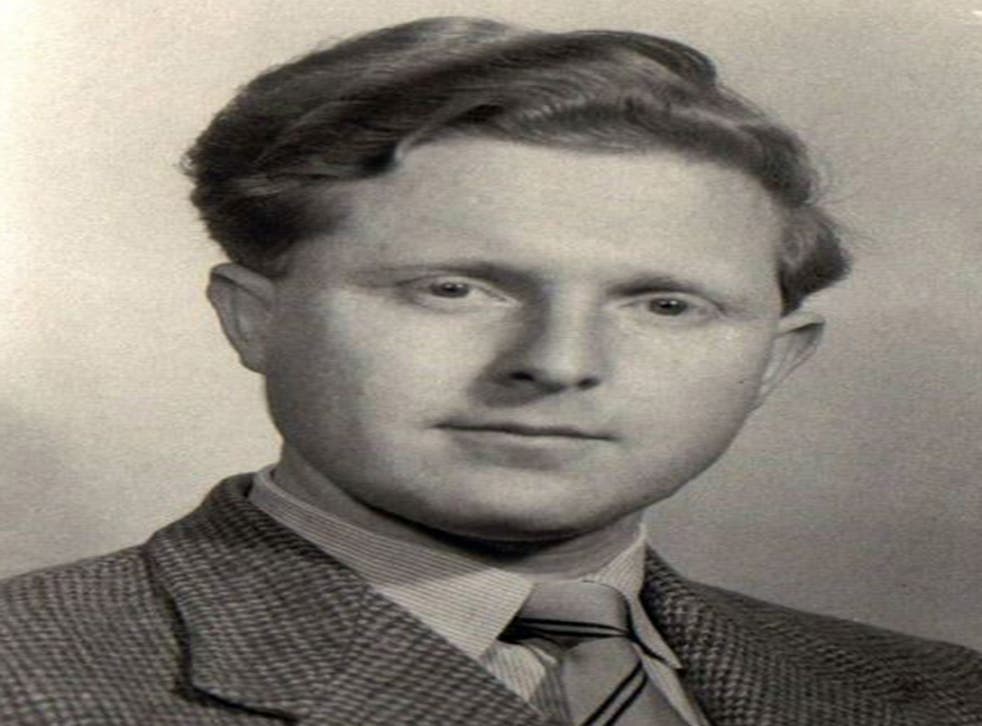 A pioneer in X-ray diffraction photography, Raymond Gosling captured some of the world's arguably most crucial images. They revealed the structure of DNA, enabling James Watson and Francis Crick to construct the first correct double-helix model of the DNA molecule.
This won Crick and Watson, along with Gosling's supervisor Maurice Wilkins, a share of the 1962 Nobel Prize for Physiology or Medicine but Gosling and another colleague, Rosalind Franklin, were given no credit whatsoever. Franklin suffered from the male chauvinism typical of the era and died too soon (in 1958) to win a share in the prize, although her work was lauded posthumously. Gosling, on the other hand, was merely a PhD student with little clout in the corridors of scientific research.
Initially collaborating with Wilkins at King's College London, Gosling led the way in X-ray diffraction research. The pair prepared and analysed samples of DNA by hydrating and drawing them out into spider's-web filaments and photographing them in a hydrogen atmosphere. In 1950 Gosling obtained the first clear image of DNA with an X-ray camera, producing the first crystalline diffraction photographs showing an x-pattern of black dots.
In 1952, now working with Franklin, drawing on her skill in X-ray crystallography, the pair perfected the technique of X-ray diffraction photography of DNA and obtained some of the sharpest pictures from which measurements might be obtained. Gosling went on to take the celebrated "Photograph 51" which showed beyond doubt the helical structure of the B form of sodium DNA.
This image gave Crick and Watson decisive clues as to the dimensions and angles of the DNA molecule and led the Cambridge pair to make their famed model of the double-helix.
Always self-effacing about his role in the story, Gosling never expressed any resentment at how his part had been marginalised. "Science always requires a broad collaboration," he said. "Many people build the arch, even if the person who places the keystone gets most of the credit."
Raymond Gosling was born in Wembley in 1926; his father was an artist and furniture designer, his mother was an opera singer. With a penchant for science, on leaving Preston Manor Grammar School Gosling read physics at University College London.
From 1947-49 he was a physicist at the King's Fund and Middlesex Hospital before joining King's as a research student. There, John Randall had become Wheatstone Professor of Physics. Randall wanted to have different disciplines working together for a common goal; it was an approach dismissed by some as "Randall's Circus", but Gosling found the idea exciting.
On Randall's suggestion, before joining the DNA team Gosling attended night school to gain experience in biology and zoology. Soon after, he was analysing DNA samples with Wilkins using X-ray diffraction.
Beset with problems from the new apparatus, the pair – who were trying to send a beam of X-rays through a moistened fibre of DNA taken from ram sperm and wrapped round a bent paper clip in the hope of finding a regular structure – were forced to improvise. On one occasion, to Gosling's amazement, Wilkins produced a condom from his pocket to prevent the escape of hydrogen gas, which did the trick.
Later Gosling struck lucky when humidity absorbed by the DNA fibres unexpectedly crystallised, producing the breakthrough photograph. "Those discrete diffraction spots emerging on the film in the developing dish was a truly eureka moment. Maurice and I drank several glasses of his sherry… by the gulpful, kept in the bottom of one of his filing cabinets for VIP visitors." It was this 1950 image, presented by Wilkins at a conference in Naples, that inspired Watson, who went to work at the Cavendish labs in Cambridge, where he met Crick.
But by the summer of 1951, Wilkins had been sidelined by Randall, who brought Franklin in from Paris, with Gosling as her assistant. Gosling believed that Randall encouraged tension between the two: "He thought it would make them competitive and improve their work." Level-headed and good-humoured, Gosling managed to be loyal to both, although he recalled spending "my PhD life running down the corridor between the two of them trying to get them to embrace on the most flimsy of pretexts, and I never brought it off."
Under Franklin's guidance Gosling took "Photograph 51", which work led directly to the 1962 Nobel Prize being awarded to Crick, Watson and Wilkins. Gosling was the co-author with Franklin of one of the three DNA double helix papers published in Nature in April 1953. With the feud between Franklin and Wilkins unrelenting, Randall eventually asked her to leave; she moved to Birkbeck College, where Gosling completed his PhD in 1954.
Gosling soon left London and lectured Queen's College, formerly part of St Andrews University, before establishing a science faculty at the University of the West Indies in Jamaica. Returning to England in 1967, he lectured at Guy's, researching arterial disease and helping develop haemodynamic doppler ultrasound as a tool for understanding blood flow. He became Professor in Physics Applied to Medicine in 1984.
In retirement he was a collaborator in the Oxford Project for Investigation of Memory in the Aged (OPTIMA) at Oxford University. He retained an active professional involvement in the biophysical aspects of arterial disease.
Warm and inclusive, Gosling was adored by his students and devoted to his family, who were regularly treated to impromptu science lessons and slideshows in the living room or garage which was turned into a make-shift lab. A former UCL oarsman, he took the family annually to the Henley Regatta, and after the family found themselves picnicking on a nudist beach, they became regulars at a naturist colony near Bordeaux. It was rumoured that he was once spotted discussing the finer points of rowing with a house master from Radley, and his wife, all of them naked.
Raymond Gosling, scientist: born Wembley, London 15 July 1926; married 1965 Mary (four sons); died London 18 May 2015.
Register for free to continue reading
Registration is a free and easy way to support our truly independent journalism
By registering, you will also enjoy limited access to Premium articles, exclusive newsletters, commenting, and virtual events with our leading journalists
Already have an account? sign in
Register for free to continue reading
Registration is a free and easy way to support our truly independent journalism
By registering, you will also enjoy limited access to Premium articles, exclusive newsletters, commenting, and virtual events with our leading journalists
Already have an account? sign in
Join our new commenting forum
Join thought-provoking conversations, follow other Independent readers and see their replies