Professor Stephen Ellis was condemned by the ANC for revealing Nelson Mandela's communist affiliations
One critic said: 'Ellis's undisguised purpose in the 1980s was to discredit the ANC'
Trevor Grundy
Tuesday 18 August 2015 11:46 Comments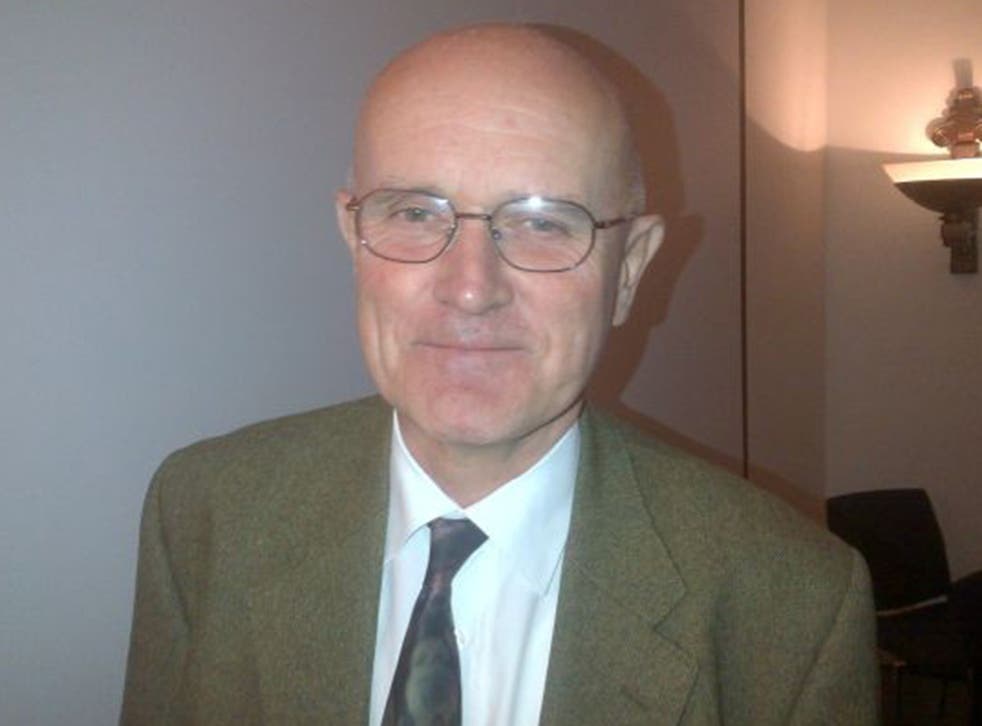 Stephen Ellis was never a stranger to controversy. When he revealed beyond dispute that Nelson Mandela had been a member of the Central Committee of the South African Communist Party (SACP) for a short period in the 1960s, he won bouquets from some of the world's best respected Africanists and brickbats from almost every leading figure in the African National Congress.
In his best-selling book External Mission – The ANC in Exile 1960-1990 he said that Mandela had not only been a member of the Communist Party but that he had also been co-opted on to the SACP's Central Committee.
Ellis believed that it was important to know this happened, not in order to discover reds under the beds, but in order to better understand the way that the SACP gave birth to the armed wing of the ANC, Umkhonto we Sizwe (Spear of the Nation).
At a conference on Mandela and his legacy organised by the Institute of Commonwealth Studies in London last December, Ellis told me, "Mandela, for various reasons, denied at his trial that he was a member of the SACP. And he carried on denying it throughout his life. I think it's a pity in many ways that after he'd become president [of South Africa] and a world figure, and the Cold War was over, that he didn't actually tell us more about his exact relationship with the Communist Party in his early days. But he chose not to."
Ellis said that had Mandela's membership of the SACP been widely known overseas the ANC would never have received the support it did, both financially and morally, from Europe, the Commonwealth and the US. "Until you appreciate history and how the ANC came to adopt some key Marxist concepts, above all a Marxist/Leninist vocabulary," he said, "you can't understand why the South African public is so ill-equipped to discuss the real problems in their country today."
In a furious response in Business Day, a former ANC minister, Pallo Jordan, said that Ellis had "crawled out of the woodwork" in an attempt to discredit the ANC. Referring to Ellis's editorship of Africa Confidential between 1986-1991, Jordan said the well-respected editor of the Johannesburg Sunday Times, Tertius Myburgh, had referred to the privately circulated newsletter as "a publication produced by British intelligence."
Jordan added: "Ellis's undisguised purpose during the 1980s was to discredit the ANC by labelling it a Communist front movement, controlled by the Soviet Union and presumably pursuing its policy objectives."
It is a row that is unlikely to go away for a very long time, but Ellis was not always playing the pouncing cat among ANC pigeons. He wrote some very fine books about Africa, including Season of Rains – Africa in the World, and Worlds of Power – Religious Thought and Political Practice in Africa – a valuable contribution to our understanding of African religions which he wrote in 2004 with his partner and literary collaborator, Gerrie Ter Haar.
Stephen Ellis was born in Nottingham in 1953. When he was 18 he worked as a voluntary teacher in Douala, Cameroon, before going to Oxford, where he studied modern history. He became a lecturer at the University of Madagascar, then in 1981 took his doctoral exams at Oxford. Between 1982 and 1986 he was head of the Africa sub-region at the International Secretariat of Amnesty International in London before leaving to become editor of Africa Confidential.
From 1991-1994 Ellis became first the general secretary and then director of the Africa Studies Centre in Leiden, the Netherlands, followed by an assignment for the Netherlands Ministry of Foreign Affairs. He was the Desmond Tutu Professor of the Vrije Universiteit in Amsterdam from 2008.
Ellis was also a prolific writer and lecturer. One of the books that contributed to his eminent stature as a historian was The Criminalisation of the State in Africa, which he wrote with Jean-François Bayart and Beatrice Hibou. Another that underlined his reputation was The Mask of Anarchy: The Destruction of Liberia and the Religious Dimension of an African Civil War (2001). He knew a great deal about the drug trade in West Africa and his last book, which he had almost finished before his untimely death, is a history of organised crime in Nigeria.
In a letter to friends a few days before he died following a three-year battle with leukaemia, Ellis wrote: "So, after 62 years, one month and five days, it's now close to the end."
He thanked his friends for their past loyalties and said nothing about his enemies – typical of a man with a large heart, a fine brain, a broad and generous spirit and fingers that were always over the keyboard and never around his critics' throats.
Stephen Ellis, academic and writer: born Nottingham 13 June 1953; partner to Gerrie Ter Haar; died Amsterdam 29 July 2015.
Register for free to continue reading
Registration is a free and easy way to support our truly independent journalism
By registering, you will also enjoy limited access to Premium articles, exclusive newsletters, commenting, and virtual events with our leading journalists
Already have an account? sign in
Join our new commenting forum
Join thought-provoking conversations, follow other Independent readers and see their replies