Ray Gosling: Writer, broadcaster and activist who fought prejudice and the class divide and championed those without a voice
Wednesday 20 November 2013 22:00 Comments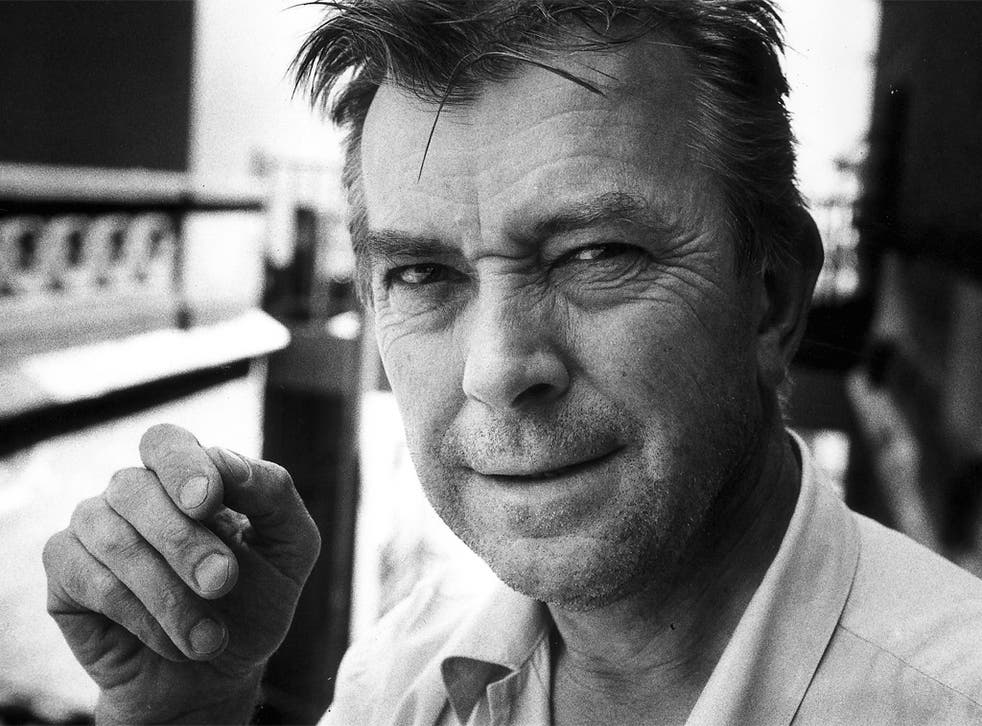 A vindication of the days when regional programming in Britain crammed the schedules, Ray Gosling, the writer, reporter, documentary maker and activist, belonged to a time before everything came with a knowing wink. He was shamelessly crusading both on and off-screen, exposing class divide and prejudice, fighting for everything from gay rights to pedestrian crossings, but equally candid at sharing his delight when celebrating the frivolous comfort blankets of British life, from provincial tea shops to garden gnomes. He cared nothing for celebrities, instead spending his screen time listening to the aggrieved, the unheard and the eccentric.
His Sixties were a time when "regionalism was just coming into fashion" and "provinciality began to be proud". Looking back on his television career, he remarked: "I lived in a glorious era. I could do anything and dictate terms." He certainly made the most of it, an intelligent and fiercely constructive anarchist who demanded things be done on a local scale rather than by career politicians. Gosling was loved because he wasn't strident, self-important or even slick. Everywhere he went people wanted to shake his hand, but no one ever asked for an autograph.
Through the 1970s, Granada's On Site saw Gosling with members of the public demanding answers from authority figures over local grievances. Gosling's refusal to let officials off the hook nearly got him sacked in the first week, but public reaction made the show a local institution, at times virtually trial by television. In the 1990s clips from the show were poked fun at by Bob Mills on his late-night comedy series In Bed With Medinner; admittedly very funny, but also a good indicator of how by then irony had overthrown anarchy.
Raymond Arthur Gosling was born in Chester in 1939. His family moved to Weston Favell in Northamptonshire when he was young, and he was taught at home by his mother, a former teacher, until forced to attend Northampton Grammar School. He was ill for much of his childhood, the long spells in hospital making him feel at home as an outsider, "sitting and waiting, and not up at the school where they were all laughing and not giving a damn." Initially blessed with a clear soprano voice, he went from chorister to crooner after discovering alcohol at the age of 12.
But he rarely did "sit and wait": he ran a club for disadvantaged youths while reading English at the University of Leicester, then quit his studies to work as a band promoter. He ran a bawdy dance at the Co-Op Hall during his teddy boy phase but fled when things got violent, moving to Nottingham, and taking solace in writing his autobiography, Sum Total, at the age of 21. It had been a messy life so far but the book it produced was bewitching, a drizzly view of a weary England lost in the no-man's land between Look Back in Anger and Please Please Me that held its own beside the works of his friend Alan Sillitoe.
Despite his Northampton childhood, Nottingham was his spiritual home, and his memoir on the city, Personal Copy (1980) is a treasurable, wistful ramble on social change and injustice. As a member of the St Ann's Residents and Tenants Association, he worked for 15 years fighting for better conditions: when asked how he managed to raise money for 15,000 leaflets to be distributed on one campaign, he responded "Money is always the easy thing. Courage is the difficult thing to find."
Inspired by an early friendship with the bisexual writer Colin MacInnes, Gosling, beside Allan Horsfall, became a powerful voice in what became the Campaign for Homosexual Equality, and until his death he and Horsfall ran the website Gay Monitor.
It was while campaigning in St Ann's that he crashed into broadcasting. The Third Programme producer Tony Gould spotted his passion for people and places, and commissioned him to give a series of talks during the intervals of broadcast concerts. "The same qualities that make him an outstanding performer also make him a very big risk," was Gould's cautious pronouncement.
He did a pupilage as a researcher for the legendary radio producer Charles Parker, but in no time at all forged his own style, one of immediacy, the rough edges of his work never sanded down in the edit suite. He made his first documentary film in 1963, Two Town Mad, comparing life in Nottingham and Leicester. His broadcasting highlights include angry radio such as Who Owns Britain? (1988), the award-winning Ray Gosling OAP (2007) which followed his move into sheltered accommodation, and working with Denis Mitchell on Maryport (1979), one of a number of portraits of small towns, which worked because he could seemingly integrate and ingratiate himself with anyone. His scruffy appearance and lilting melancholic voice made the perfect soundtrack to his views of the North's struggle to adjust to industrial decline, and to those plentiful little stocking-filler films celebrating Britain's modest attempts to bring colour to life, be they East Midlands statues or Sunday allotments.
After the death of his lover in 1999, Gosling was forced to sell his home, a £5,000 tax debt that he had neglected to pay having now accrued massive interest. His life took a bizarre turn in 2010 when he confessed on the BBC's Inside Out programme that he had used a pillow to suffocate a former lover who was dying. He was subsequently arrested, ultimately receiving a suspended sentence for wasting police time. The incident became a media sensation and managed in a few days to risk overshadowing a fine, imaginative and benevolent career.
His vast archive of papers and ephemera was rescued from the skip by Nottingham Trent University, where the Ray Gosling Archive is now safely preserved. One hopes some examples of his broadcasting legacy will see the light of day too, the work of a man Stephen Hearst described as "a Henry Mayhew for the Twentieth Century. What he says will be worth hearing in a hundred years' time."
Not only what he said, but what he allowed others a voice to say, too.
Simon Farquhar
Raymond Arthur Gosling, writer, broadcaster and activist: born Chester 5 May 1939; died Nottingham 19 November 2013.
Register for free to continue reading
Registration is a free and easy way to support our truly independent journalism
By registering, you will also enjoy limited access to Premium articles, exclusive newsletters, commenting, and virtual events with our leading journalists
Already have an account? sign in
Join our new commenting forum
Join thought-provoking conversations, follow other Independent readers and see their replies