Raymond Weil: Businessman who founded a company which went on to become a world leader in the luxury watch industry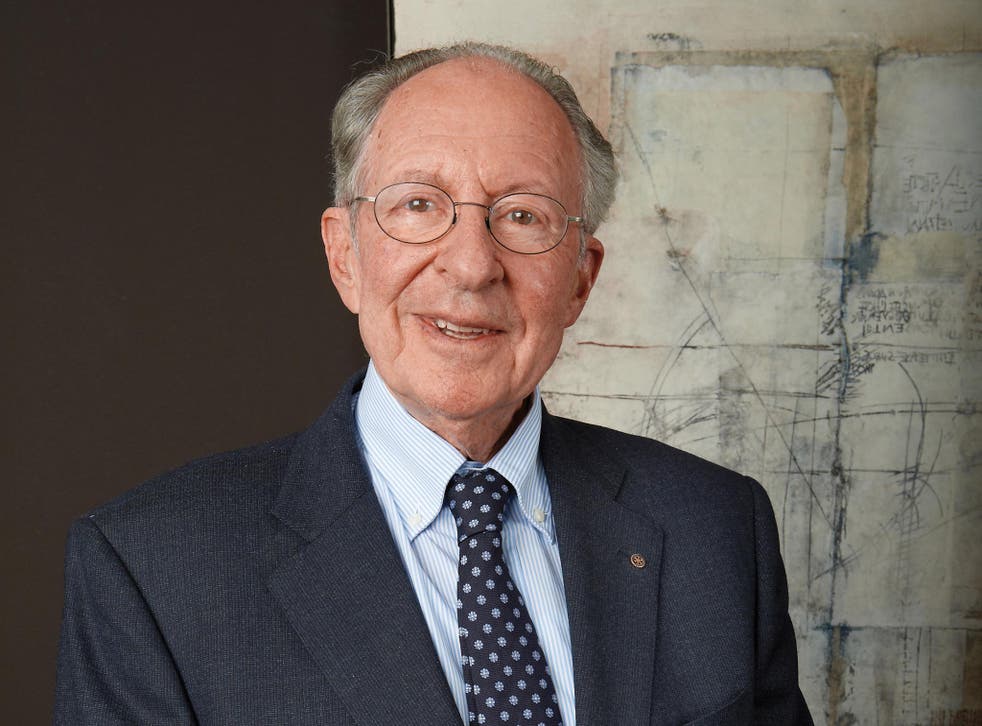 Raymond Weil was the founder in 1976 of Raymond Weil Genève, the maker of Swiss luxury watches. "Watchmaking is a great activity in which you can immerse yourself and rejoice," he said. "You think of new models and new exhibitions every day."
He was born in Geneva in 1926 and grew up in Paris, Salon-de-Provence and Nice. On graduating from Geneva's business school, he started work with an insurance company but met his school friend Maurice Stroun, who encouraged him to join his father's firm, Camy Watch SA, in 1949. "Even when I was just a teenager, I seldom walked past a watch shop without taking a close interest in it," he recalled.
Weil worked there for 27 years in a variety of roles, latterly leading the company. During the mid-1970s, the Swiss watchmaking industry was hit by the "Quartz crisis". The advent of simple and inexpensive electronic watch movements, using a quartz crystal to provide accurate time, meant watches were available and affordable to everyone. Faced with low-cost imports, Swiss manufacturers had the choice to either convert to selling electronic models or to continue making watches in the traditional way, with a mechanical movement. Weil chose the latter route, although he did later make concessions to the newer technology.
He founded his company at the height of the crisis, in 1976. His aim was to create watches as an affordable luxury accessory, maintaining the quality of manufacturing and service for which Swiss makers were already known. Initially called Dinita (a contraction of the names of his two daughters, Diana and Anita), following a suggestion from a Saudi client he changed the company name to Raymond Weil Genève.
The company created an international network of distributors, reaching out to markets such as the Middle East and, more recently, China. The company now sells 200,000 watches a year, at an average price of £1,000.
While other makes have been absorbed into larger groups, his company remained an independent family business, run by three generations of the Weils and Bernheims. The chief executive, Olivier Bernheim, who joined in 1982, is married to Weil's eldest daughter, the pianist Diana. Bernheim said working with his father-in-law had been relatively easy: "The only two times we had lively discussions were when I had wanted to install a computer in his office in 1984 – and when I had spent a bit of money to advertise in a newspaper."
Flying was a passion for Weil. Inspired by his friend Pierre Bergerat, he took it up in the same year he founded his company. He has passed this enthusiasm on to his grandson Pierre, who is now a keen stunt and seaplane pilot.
Weil was also active as the president of the Geneva Watchmaker's Union, vice-president of the Watchmaking Industry Training Centre (CFH), and as a member of the Fédération de l'Horlogerie (Watchmaking Federation). In the UK, the company sponsored the Brit awards and produced a special watch edition for the Brit winners, including, for last year's awards ceremony, a design by Damien Hirst.
MARCUS WILLIAMSON
Raymond Weil, businessman: born Geneva 10 October 1926; married 1952 Eliane Bloch (two daughters); died Geneva 26 January 2014.
Register for free to continue reading
Registration is a free and easy way to support our truly independent journalism
By registering, you will also enjoy limited access to Premium articles, exclusive newsletters, commenting, and virtual events with our leading journalists
Already have an account? sign in
Register for free to continue reading
Registration is a free and easy way to support our truly independent journalism
By registering, you will also enjoy limited access to Premium articles, exclusive newsletters, commenting, and virtual events with our leading journalists
Already have an account? sign in
Join our new commenting forum
Join thought-provoking conversations, follow other Independent readers and see their replies