Reginald Collin: TV producer and director of Bafta
Friday 20 January 2012 01:00 Comments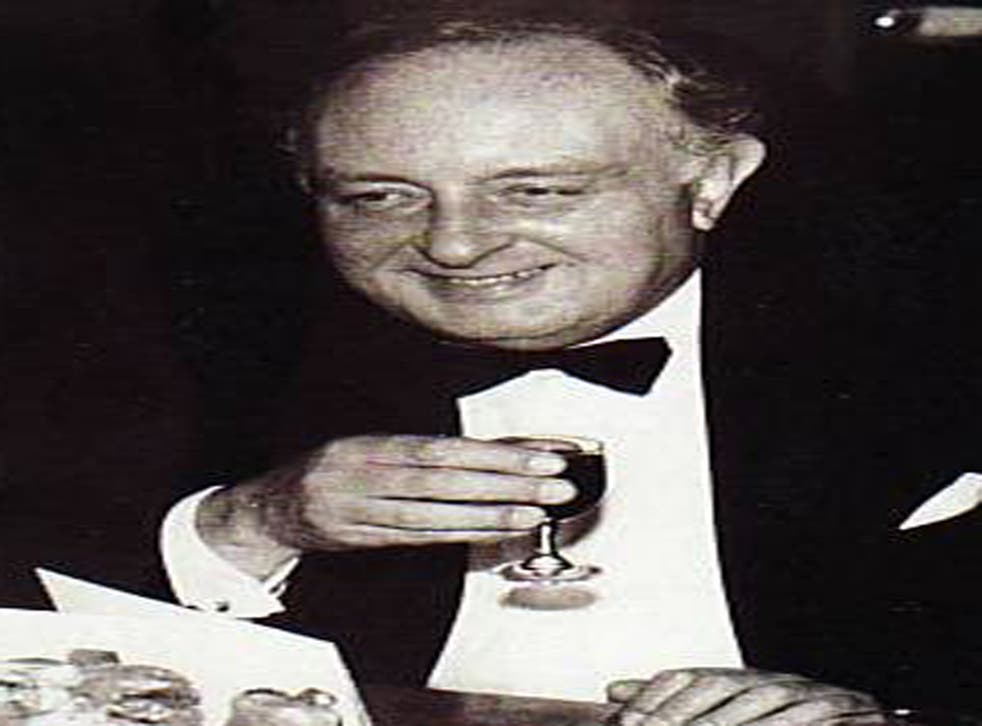 Taking over as producer of one of television's most memorable spy dramas, Callan, presented Reginald Collin with an enviable dilemma. "Our problem is that this latest series has been fantastically successful," he told TV Times in 1969. "A year ago, we felt that this would be the last of it. Now we are not so sure."
As a result, he arranged for two different endings to be shot for the second series – one killed off the unglamorous, clinical hit-man David Callan, played by Edward Woodward; the other left viewers unsure whether the writer James Mitchell's creation was dead or not.
This led to the switchboard at Thames Television being jammed by viewers. If there was an intention to drum up PR, it certainly worked.
Even the Prime Minister, Harold Wilson, called for Callan's return. When the programme did come back for two more series (1970 and 1972, both produced by Collin), he wrote in a letter to the London Evening News: "All of us mourned for long weeks the death of Callan and rejoiced in his recall to life – nothing like it since Sherlock Holmes returned from his memorable encounter with Professor Moriarty at the Reichenbach Falls."
Russell Hunter was ever-present throughout Callan as Lonely – Callan's smelly, petty thief contact and the blueprint for Gollum in Peter Jackson's Lord of the Rings film trilogy.
Reginald Thomas Collin was born in 1927 in Islington, north London, where his father worked as a greengrocer and designed women's handbags. After the family moved to Harrow, Middlesex, at the start of the Second World War, Collin attended Wembley Grammar School.
Collin did his National Service (1945-48) in the RAF, where he trained as a shorthand typist. At Bomber Command Headquarters, in High Wycombe, he ran an amateur dramatics group.
With an ambition to act professionally, he won a scholarship to the fledgling Old Vic Theatre School, London. From there, he acted with a repertory company in Huddersfield, then directed summer seasons and pantomimes. In 1959, he moved into television as a director with the ITV company ABC.
He directed two episodes of the 1961 children's serial Pathfinders to Venus, but, more significantly, worked on Tempo (1961-67), which declared itself "a fortnightly magazine programme which measures art in terms of enjoyment." By 1963, Collin was also producing the show, which covered everything from music, film and literature to ballet, mime and architecture. Tempo ended before the 1968 ITV franchise reshuffle that saw ABC merging with Rediffusion to become Thames Television.
At ABC, Collin also produced Sat'day While Sunday (1967), a 14-part drama serial – starring Malcolm McDowell – about the lives of teenagers in the north of England.
In 1960, he had married Pamela Tucker, who as Pamela Lonsdale directed several episodes of Tempo and went on to produce many popular children's programmes. While working at Thames in 1972, she was asked to devise a pre-school series and came up with Rainbow. Her initial idea included a bear called Rainbow, invented by Collin and played by Tim Wylton. It appeared only in a pilot episode, but was transformed into Bungle for the long-running programme.
After the second series of Callan ended, Collin produced most of the first run of Special Branch (1969). Derren Nesbitt donned bright ties and floral shirts in his role as Detective Chief Inspector Jordan, and the officers of the Scotland Yard division tackling government security leaks, people-trafficking and anarchists were sometimes seen employing strong-arm tactics in a way that would later become commonplace in The Sweeney.
As both producer and director, Collin made the first series of Six Days of Justice (1972), set in a magistrates' court, The Rivals of Sherlock Holmes (1973) and Napoleon and Love (1974), following the early years and romantic conquests of the future French emperor.
Collin left Thames in 1975 after making two Armchair Cinema drama productions. Two years later, he was appointed director of the British Academy of Film and Television Arts, at a critical time in its history. In his 2008 book BAFTA: Behind the Mask, he recounts his successes in improving fundraising and establishing regional centres, as well as an office in Los Angeles.
He retired in 1987 and was awarded a fellowship by the Royal Television Society that year in recognition of "an outstanding contribution to the furtherance of television".
Anthony Hayward
Reginald Thomas Collin, producer and director: born London 7 July 1927; married 1960 Pamela Lonsdale; died Shaftesbury, Dorset 16 December 2011.
Register for free to continue reading
Registration is a free and easy way to support our truly independent journalism
By registering, you will also enjoy limited access to Premium articles, exclusive newsletters, commenting, and virtual events with our leading journalists
Already have an account? sign in
Join our new commenting forum
Join thought-provoking conversations, follow other Independent readers and see their replies