Rhodri Morgan, obituary: Former Welsh First Minister nicknamed the 'father of the nation'
A giant of the Labour Party, he was the country's First Minister from 2000 to 2009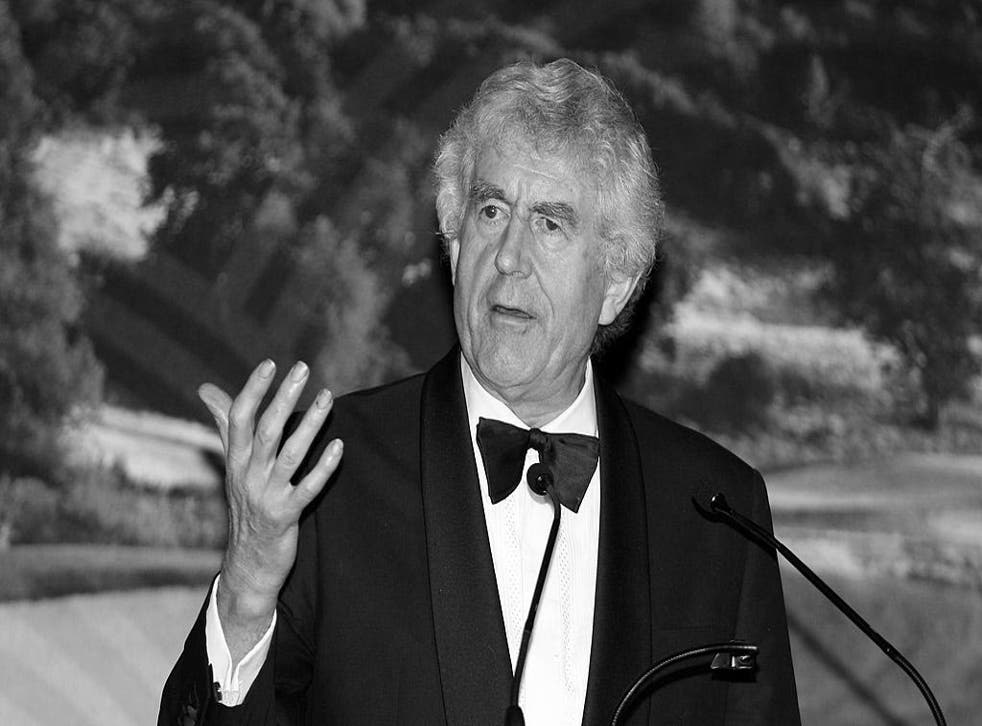 As tributes poured in after news broke of the death of Rhodri Morgan, who dominated Welsh politics for a decade, the one that would surely have amused him most, if only he could have heard it, was the warm reaction from Tony Blair.
"He was great company, a fund of marvellous stories and a shrewd and immensely capable politician. We spent many times together," declared the former Prime Minister – the man who, in Morgan's words "shafted me".
Morgan was a rare exception to the rule that political careers end in failure. After he turned 70, he retired from his dual roles as leader of the Welsh Labour Party and First Minister for Wales on 1 October and 8 December 2009 respectively. He could have taken a seat in the House of Lords, but chose not to.
Instead, he took satisfaction in having left Welsh politics in a far better state than he found it. In 1999, Welsh devolution threatened to go horribly wrong. The referendum that created the Welsh Assembly was very nearly lost. Welsh Labour was badly divided and failed to gain majority control of the Assembly. Soon afterwards, its leader, Ron Davies, was sensationally forced to resign because of a private scandal.
It was Rhodri Morgan whose mix of intelligence, political mastery and a cheerful personality sorted out this mess, giving the Welsh Labour an identity that was "made in Wales" without being nationalistic.
But no political career is without setbacks, and Rhodri Morgan's worst was after Tony Blair had got to know him.
Having become MP for Cardiff West in 1987, at the relatively late age of 47, Mr Morgan was appointed shadow energy minister after only a year, in a team led by the up and coming Tony Blair. They appeared to work harmoniously. When Blair ran for membership of Labour's national executive in 1992, he asked Morgan for help with his campaign – but something was wrong.
In 1997, Rhodri Morgan could reasonably have expected a ministerial job in the Welsh Office, having been a shadow Welsh minister for five years, but none was offered. Instead, he served as chairman of the Commons Public Administration Committee.
The son of Thomas "TJ" Morgan, professor of Welsh at Swansea University, Rhodri Morgan was a fluent Welsh speaker, born in Cardiff, and educated at Whitchurch Grammar School, before studying at St John's College Oxford, and at Harvard. From 1974 to 1980, he was industrial development officer for South Glamorgan County Council, and in 1980 to 1987 headed the EU's Welsh office.
In 1999, he decided to give up his Commons seat at the next election and go back to Wales, where he made two attempts to be Labour candidate for the post of First Secretary of the Welsh Assembly, but was beaten first by Ron Davies and then by Alun Michael. The majority of party members backed him, but the Blair machine set aside its opposition to union block votes to persuade union bosses to deliver the vote for Alun Michael.
One apocryphal story is that Blair visited the Morgans' home and was so shocked by the chaos there that he decided that someone so untidy was unfit to exercise power. The more likely explanation is that Blair wanted a tight ship in which prominent Labour figures kept to the script written in Downing Street. He knew Rhodri Morgan well enough to know that he could not be told what to say.
But in the end, Morgan won. Alun Michael tried to run Wales as head of a minority administration, but resigned in February 2000 after the other parties combined against him. Rhodri Morgan took over and resolved to put "clear red water" between the Welsh government and the Blairite project. He formed a coalition with the Liberal Democrats – and much later, remarkably, with Plaid Cymru – and in running the devolved Welsh NHS rejected the Blair model of consumer choice and private sector involvement.
The Conservatives say that Wales has a worse health service as a result, yet the Welsh NHS has been free of industrial threats like the upcoming threat of a nurses' dispute in England. Parking charges in hospitals are not an issue in Wales, as they are in England, because parking is free. Wales has had a Children's Commissioner since 2001, three years before England, and in 2008 appointed the world's first commissioner for older people. Devolution now seems to be the settled will of the Welsh.
In retirement, Rhodri Morgan did not disappear. He retained his seat in the Welsh Assembly until May 2011, and later that year appeared on Welsh television to describe his love of gardening, inspired by wartime memories of Professor TJ Morgan growing vegetables in response to the government's plea to "dig for victory". He was Chancellor of Swansea from 2011 until his death. In one of his last interviews he chided Jeremy Corbyn for being the kind of radical who appeals to Guardian readers rather than to Labour's working class base.
He leaves a widow, Julie, who was MP for Cardiff North in 1997-2010, two daughters and an adopted son.
Rhodri Morgan, born 29 September 1939, died 17 May 2017
Join our new commenting forum
Join thought-provoking conversations, follow other Independent readers and see their replies