Richard Adler: Composer best known for the hits 'The Pajama Game' and 'Damn Yankees'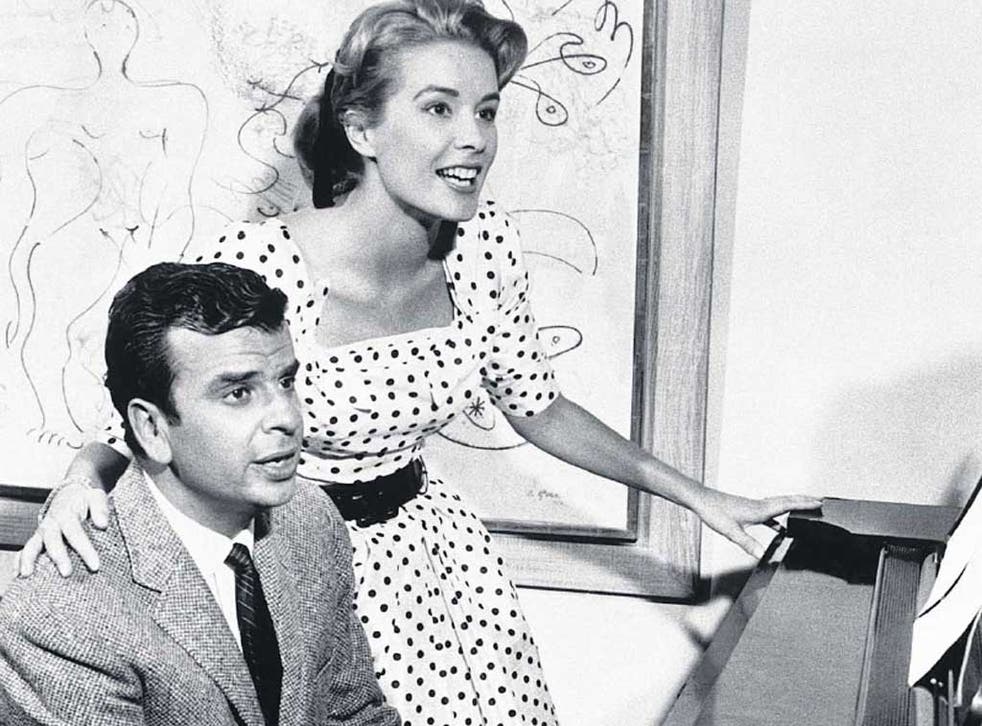 Richard Adler co-wrote the scores for two of the 20th century's biggest musical hits, The Pajama Game (1954) and Damn Yankees (1955). Both ran for over a thousand performances, won Tony Awards as best musical, and yielded several song standards.
"Hey, There", from The Pajama Game, was a No 1 hit for Rosemary Clooney, and the show's other songs included "Hernando's Hideaway" and "Steam Heat", while Damn Yankees' score featured "Whatever Lola Wants" and "(You Gotta Have) Heart". Adler and Ross had written a hit, "Rags to Riches", for Tony Bennett, but Ross died of chronic lung disease at the age of 29, shortly after Damn Yankees opened on Broadway, and Adler never had such commercial success again.
Born in New York in 1921, Adler was the son of a concert pianist, Clarence Adler. He served in the US Naval Reserve during the Second World War, then worked as a copy writer while writing lyrics and poems. A collaboration with one of his father's pupils, Phil Springer, produced a minor hit, "Teasin'" (recorded by the Beverly Sisters), which brought Adler to the attention of Frank Loesser, composer of Guys and Dolls.
He introduced Adler to a new partner, Jerry Ross, and the pair became his protégés. He soon had them writing material for such stars as Jimmy Durante, Eddie Fisher and Joel Grey. In 1953 the team had their first hit with Tony Bennett's recording of "Rags to Riches". The producer-director John Murray Anderson then asked them to write songs for his new revue starring Harry Belafonte and Hermione Gingold, John Murray Anderson's Almanac. It had a moderate run and resulted in their being asked to write four sample numbers for a proposed Broadway musical based on Richard Bissell's humorous book, Seven and a Half Cents, a project that had been turned down by several composers dubious about a story involving union activities in a factory.
Adler and Ross wrote four numbers which secured the assignment. With a cast headed by John Raitt, Eddie Foy Jr and Janis Paige (with whom Adler had a brief romance), The Pajama Game received favourable reviews; one of its three producers, Harold Prince, later confessed that the meagre advance bookings would have allowed for only three performances had the reaction been bad. The show became unique in having two of its songs, "Hey, There" and "Hernando's Hideaway", in first and second positions on the hit parade for several months.
Adler and Ross had another big success with Damn Yankees, based on Douglas Wallop's novel about an elderly baseball fan who sells his soul to the devil so he can lead his favourite team to victory. Six months later Adler was devastated when Ross, his best friend as well as his collaborator, died after having a lung removed due to bronchiectasis.
In 1957 Adler returned to work when Warners asked him to be music advisor on the film of The Pajama Game. It was directed by George Abbott and Stanley Donen, who the following year filmed Damn Yankees. Doris Day told Adler she was looking for a novelty song, and he wrote a lyric, "Everybody Loves a Lover", that with music by Bob Allen became a No l for Day.
Having become friendly with Somerset Maugham during a European holiday, Adler returned to musical theatre with a musical version of Of Human Bondage; the critic Kenneth Tynan advised him to meet Sally Ann Howes, whom he recommended for the starring role. According to Adler, it was love at first sight, and he married Howes on 1 January 1958, the same day as his divorce from his first wife. Of Human Bondage was never produced, but later Adler proved he could write both words and music on his own with two television scores – Little Women, and The Gift of the Magi, starring Howes and Gordon MacRae.
Adler read a newspaper account of an African tribal chief who had attended Oxford, earning an MD, but on his father's death had been called back to assume leadership of his village, and the article chronicled his fight to wrest the will of his people away from their witch doctor. Adler felt that if a romantic element were added, with the woman being white, it would make a powerful musical. Kwamina went into production in 1961 with Howes starring. Adler discovered that his wife was having an affair with her leading man, Terry Carter, but the marriage endured for several more years, and Adler always spoke warmly of Howes' affectionate handling of his two sons from a previous marriage. Kwamina's run in New York was brief, and Howes had to deal with the public's outrage at seeing a white woman make love to a black man: "They said they were going to kill me ... I even received used toilet paper in the mail."
Later in 1961 Adler signed a contract to write a jingle for Newport cigarette commercials on television. Performed by the fine group, The Hi-Los, It proved so popular that it ran for 11 years. Adler did several more, and was labelled "King of the Jingles" by Newsweek.
In 1962 he was asked to stage a gala at Madison Square Garden to celebrate John F Kennedy's 45th birthday, and he put together a remarkable combination of talents including Jack Benny, Ella Fitzgerald, Maria Callas, Danny Kaye, Henry Fonda, Bobby Darin, Peggy Lee and Jimmy Durante, but the most memorable moment was when Marilyn Monroe appeared (Adler's idea) to sing "Happy Birthday, Mr President". Adler did not realise that she had walked off the set of a film to attend, and that she had been fired as a result. He was later listed on a wire service as one of six people putatively responsible for her possible suicide.
In 1973 an inter-racial version of The Pajama Game was a failure – Adler blamed the undisciplined performance of Cab Calloway as Foy. In 1976 he produced Rex, a short-lived musical about Henry VIII starring the unpredictable Nicol Williamson. He wrote several symphonic suites and ballets in later years. Damn Yankees was revived to acclaim in 1995 and The Pajama Game was given a hit revival in 2006 starring Harry Connick Jr.
Richard Adler, composer: born New York 3 August 1921; married firstly Marion Hart, secondly Sally Ann Howes, thirdly Ritchey Banker, fourthly Mary St George, fifthly Susan Ivory; one son, and one son deceased, one daughter; died Southampton, New York 21 June 2012.
Register for free to continue reading
Registration is a free and easy way to support our truly independent journalism
By registering, you will also enjoy limited access to Premium articles, exclusive newsletters, commenting, and virtual events with our leading journalists
Already have an account? sign in
Register for free to continue reading
Registration is a free and easy way to support our truly independent journalism
By registering, you will also enjoy limited access to Premium articles, exclusive newsletters, commenting, and virtual events with our leading journalists
Already have an account? sign in
Join our new commenting forum
Join thought-provoking conversations, follow other Independent readers and see their replies