Richard Booth: Bookseller and entrepreneur who turned Hay-on-Wye into Britain's foremost town of literature
His singular passion for the secondhand book trade drew millions to the Powys community and led to the establishment of the annual festival
Marcus Williamson
Friday 30 August 2019 16:38 Comments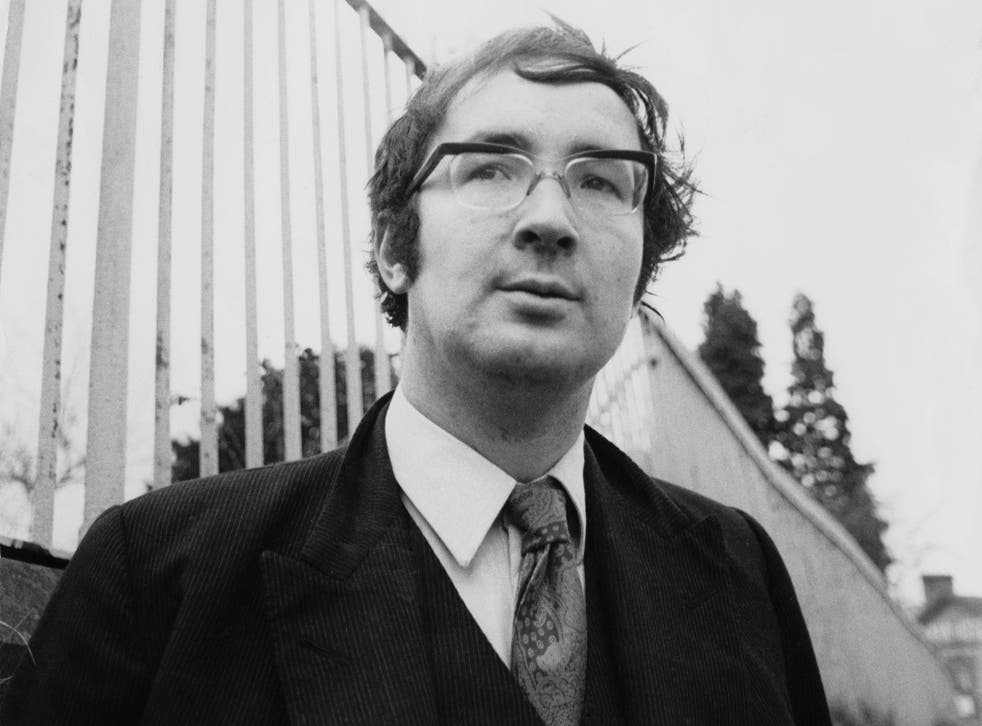 Over the past six decades bookseller and entrepreneur Richard Booth, who has died aged 80, helped to transform Hay-on-Wye, a sleepy Welsh market town, into a vibrant "town of books", inspired the creation of some 40 book towns around the globe, and set the scene for the best-known literary festival in Britain.
Booth was born in Plymouth in 1938 and educated at Rugby School and the University of Oxford. His love of books had come from his father, an army officer, who would take the child to browse secondhand bookstores. He grew up in Hay, on the border between England and Wales, after his father inherited the Brynmelyn estate, which later passed to him.
Seeing the potential for turning unwanted books into a successful business, Booth opened his first bookshop in 1961 in the town's former fire station. Soon after, he bought Hay Castle, a Norman stronghold which also became a bookshop, specialising in works on photography and art. The Richard Booth bookstore at the heart of the town was, he claimed, the "world's largest secondhand bookshop".
Many other booksellers were drawn to the town, encouraged by Booth's enthusiasm. By the early 1970s Hay-on-Wye carried the nickname of the "Book Town" and had become the used-book capital of the world. Booth reportedly said he would much rather sell a million books for £1 than one book for £1m.
On 1 April 1977 Booth made a declaration of independence for the town, dubbing himself King Richard Coeur de Livre and parading down the high street, with his horse as his prime minister. Booth told Cole Moreton of The Independent in 1998: "It was certainly a publicity thing. At the time I had tried to communicate the anti-quango priorities of a rural area by writing a pamphlet, but it didn't work. I am a publicity freak. I'm not wearing a big red nose, but more or less."
Booth's vision led to the establishment in 1988 of the Hay Festival of Literature and Arts, founded by Peter Florence and his parents Norman and Rhoda. Peter described Booth as "genuinely and deeply eccentric … [but] a tremendously charismatic, visionary entrepreneur".
In the Eighties and Nineties Booth took the concept of the book village abroad, beginning at Redu in Belgium, now twinned with Hay-on-Wye. At Montolieu, near Carcassonne in southwest France, Booth worked with local booksellers, printers and bookbinders to establish the next "book town" and even had his own bookshop there for a time. Since these first transformations, there are now around 40 book towns and villages worldwide.
Booth stood unsuccessfully for a seat at the Welsh assembly for Arthur Scargill's Socialist Labour Party in the 1999 elections. He was made an MBE in 2004 for "services to tourism in Powys". In recent years he sold Hay Castle, for £2m, and handed over his former bookshop to an American entrepreneur. He is survived by his third wife, Hope Stuart.
Richard Booth, bookseller, born 12 September 1938, died 20 August 2019
Register for free to continue reading
Registration is a free and easy way to support our truly independent journalism
By registering, you will also enjoy limited access to Premium articles, exclusive newsletters, commenting, and virtual events with our leading journalists
Already have an account? sign in
Join our new commenting forum
Join thought-provoking conversations, follow other Independent readers and see their replies