Richard Gordon: Film producer and doyen of the horror and exploitation genres
John Riley
Saturday 05 November 2011 01:00 Comments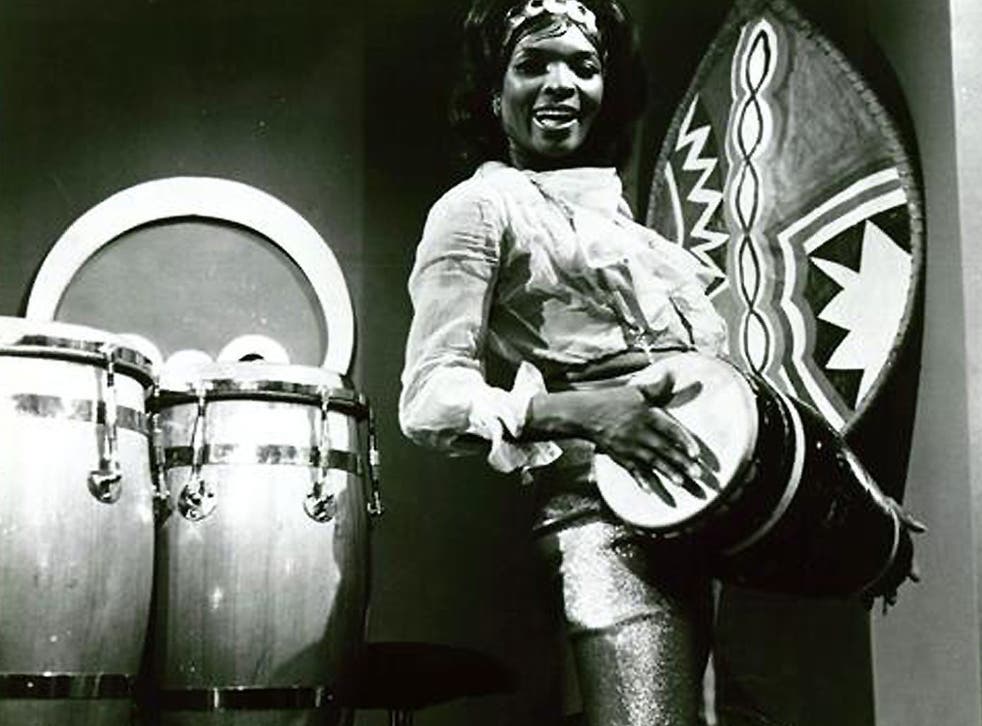 Exploitation cinema of the 1950s was infested by vampires, voodoo practitioners, ancient tribes revivified by their sacred territories being violated, and weird monsters caused by nuclear accidents or mad scientists meddling with nature.
It was a producer's genre, as they insisted on low budgets, tight schedules and enough (or promises of enough) violence and nudity without unduly upsetting the censors. Meanwhile they devised bizarre, eye-catching marketing campaigns. Some of the most notable of these films were produced by Richard Gordon.
The young Gordon and his older brother Alex were fascinated by cinema and joined school film societies. In 1947, after a spell in the Royal Navy, they worked briefly for British distributors before moving to New York. Writing for British magazines, among their interviewees was Boris Karloff, but they struck up a particular friendship with Bela Lugosi. They co-produced a 1951 British stage tour of Dracula starring Lugosi but it failed and they quickly set up the film, My Son, the Vampire (1952), released in the UK as Mother Riley Meets the Vampire, to recoup the losses.
In 1949 Alex had left for California, continuing to work with Lugosi through the legendarily bad director Ed Wood. Meanwhile, Richard's film import business led to co-production deals and eventually he decided that, "If I was going to do it for someone else, I could do it for myself!"
After war films and thrillers he moved into his preferred fields of sci-fi and horror. The Electronic Monster (1957) combined a "mad scientist" and psychiatry in a story about electronically induced dream therapy. But Basil Rathbone turned down the lead, feeling the material was beneath him.
The year 1958 was Gordon's annus mirabilis. The Haunted Strangler is the best of his early films. The writer Jan Read sent the story to Karloff and Gordon attracted a surprisingly fine cast and crew: the female lead was Jean Kent, recently of Bonjour Tristesse, while director Robert Day later carved out a healthy career in film and television.
It was shot at Walton-on-Thames Studios, back-to-back with Fiend Without a Face, about a scientist developing brain-like creatures that attack people with their tails. The Times Square cinema had a glass tank of the "creatures" with mechanical tails and a weird soundtrack until the police made them remove it as the crowds were blocking the pavement.
The success of the Strangler-Fiend double bill led to a deal with MGM and First Man Into Space was mostly shot around Hampstead Heath. Gordon then announced that Karloff would star in Dracula's Revenge but back-pedalled when he discovered that Universal owned the character rights and had licensed them to Hammer.
MGM's management reorganisation held up the distribution of the spy drama The Secret Man and the production of Corridors of Blood, about a doctor (Karloff) who becomes addicted to anaesthetic. MGM's money and facilities gave it and impressive look, but they forced a more lurid tone and then didn't know quite what to do with it. It was released in 1962 in a double bill with Werewolf in a Girl's Dormitory.
From now on Gordon would take a screen credit – he had previously been anonymous to get around the British quota system. Sidney J Furie was signed to direct 1965's Devil Doll, a twist on the haunted ventriloquist's dummy story, but left for Cliff Richard's Wonderful Life. Nevertheless, according to Gordon he "was very much around – [and] kept an eye on things" as Lindsay Shonteff took over. The poorer Curse of the Voodoo (1966) shows Shonteff without Furie's guiding hand.
Island of Terror and The Projected Man were shot simultaneously in 1966. Thankfully the former, directed by Hammer's Terence Fisher and starring Peter Cushing, ran smoothly: The Projected Man needed Gordon's attention as it ran over budget and schedule.
Gordon was good friends with the counter-culture filmmaker Antony Balch. Their Secrets of Sex (1970), a set of erotic and horror sketches, was hugely successful in Britain but had to be cut in the US where, shortened and retitled Tales of the Bizarre, it supported Gordon's Tower of Evil. Balch and Gordon reunited for Horror Hospital (1973). In true exploitation style, after agreeing it was a good title they got a script written to match, making a comedy-horror featuring a fictional pop group.
The old dark-house story The Cat and the Canary (1978) was Gordon's most expensive film, in part because of actors including Edward Fox. Honor Blackman, Wendy Hiller and Daniel Massey, though they were hired for the minimum period necessary: Wilfred Hyde-White was on set for one day.
Gordon's last film was Inseminoid (1981), an interstellar-archaeology horror partly filmed in Chiselhurst Caves. When an alien rapes a crew member she begins killing her colleagues. Disillusioned by the demand for increasingly graphic films, Gordon retired but continued to enjoy the attention of fans, attending conventions and writing illuminating letters to the cinema press.
Richard Gordon, film producer: born London 31 December 1925; died New York 1 November 2011.
Register for free to continue reading
Registration is a free and easy way to support our truly independent journalism
By registering, you will also enjoy limited access to Premium articles, exclusive newsletters, commenting, and virtual events with our leading journalists
Already have an account? sign in
Join our new commenting forum
Join thought-provoking conversations, follow other Independent readers and see their replies