Richard Griffiths obituary: Actor best known for his parts in 'Withnail and I' and 'The History Boys'
He wanted to be an artist but when that didn't work out drifted into acting 'out of disappointment'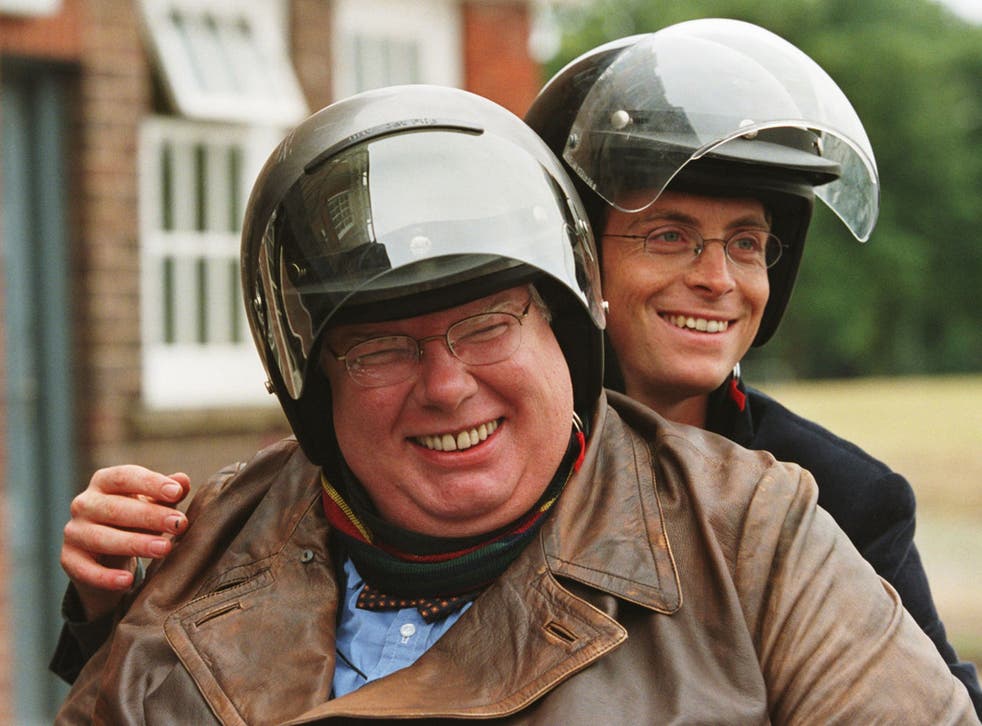 Size wasn't everything with Richard Griffiths. His corpulence meant he could potentially be chief nourisher in any theatrical feast, but while he was certainly porky he was anything but a ham. He deliberately played against his physical appearance, investing comic parts with a twinkling sensitivity or a gentle pathos, and always found in straight parts a sense of dignity and decency.
His performance as Uncle Monty, the predatory but melancholy asthete in Bruce Robinson's Withnail and I (1987), a film that made no impact on its release but became one of the most celebrated British films of all time, was a typically detailed performance. Robinson had based the character, who means to bed quivering young actor Marwood (Paul McGann) "even if it must be burglary", on Franco Zeffirelli, who had been equally as determined to force himself on the young Robinson many years earlier.
Griffiths was initially concerned about such a depiction of a gay man, but his performance made Monty a (very) well-rounded figure, hilariously hectoring his greedy tabby ("it's obsessed with its gut, it's like a bloody rugby ball") and finally pleading forgiveness for what his lonely existence has led him to.
His love of language and his great ear for dialects were all the more remarkable for being born out of an unhappy and testing childhood. He was born in Thornaby-on-Tees in Yorkshire, the son of a steelworker. Both his parents were deaf, and at the age of four he was translating sign language from his mother to the local shopkeepers. His parents "could make noises when they were emotionally aroused, but they couldn't form it into speech."
He attended Our Lady & St Bede School but dropped out at 15 after having tried running away from home several times, and worked as a porter. He wanted to be an artist but his beloved Rembrandt was out of fashion at Stockton & Billingham College, and instead he drifted into acting, largely "out of disappointment", he once claimed. He won a place at the then Manchester Polytechnic, and from there his confidence grew and grew.
Work came quickly but also often predictably. He joined the Royal Shakespeare Company in 1974 and slogged his guts out playing clowns and Falstaffs, but soon directors learnt not to judge a book by its cover. He was gentle Gonzalo to Michael Aldridge's Prospero in Keith Hack's production of The Tempest (1974), and the same year Tiny in David Rudkin's chilling Afore Night Come. Inevitably he was also Bottom in A Midsummer Night's Dream in 1977 and Trinculo to Michael Hordern's impeccable Prospero in another Tempest in 1978. His performances in The Comedy of Errors and The Merry Wives of Windsor were preserved for the BBC Shakespeare cycle, and soon the parts got bigger, including Henry VIII for Howard Davies and Volpone for Bill Alexander, both in 1983.
You couldn't help but notice him even in the smallest of parts, which is what his television career was all about for the first few years. After a few cough and spits as policemen and park keepers, Roland Joffe cast him in a BBC Birmingham play for the Second City Firsts strand in 1977, and from there he won a guest role in the final episode of The Sweeney as a petty crook terrified of his wife but unable to stifle an enormous libido.
He was even better guesting in Minder in 1982 as the drunken, bitter brother of a successful pop star who pushes a grand piano into a swimming pool and ends up standing on top of it while drinking champagne. The episode, "Dreamhouse", came from the pen of Andrew Payne, who went on to create Pie in the Sky (1994-97), Griffiths's biggest television success, in which he starred as a detective cum chef.
Other leading television roles included the excellent Bird of Prey (1982) in which he starred as a geeky computer programmer who uncovers a conspiracy, and the sitcom A Kind of Living in 1988. He still popped up in guest roles to great effect, such as playing a crusading clergyman dogged by a scary Satanist (Keith Allen) in Inspector Morse (1993), and Willie Whitelaw in Jeffrey Archer: The Truth (2002).
His film work included trips to Hollywood for Naked Gun 2½: The Smell of Fear (1991) and Sleepy Hollow (1999), though finally it was two major roles in the 2000s which really cemented his place in screen history. He had already won an Olivier, a Drama Desk, a Critics Circle and a Tony Award for his performance as the inspirational but tragic teacher Hector in Alan Bennett's The History Boys at the National before delivering the goods again in the screen version in 2006. He was deeply wounded, he said, by a reviewer who referred to Hector as a paedophile. "That really, really upset me," he said. "If you have carnal knowledge of an 18-year-old male that's not paedophilia. Nobody in Hector's class is under 18." By then he was also known to a whole new generation as the cantankerous Uncle Vernon in the Harry Potter series of films. He was awarded an OBE in 2008.
He continued to triumph on stage, notably in David Hare's version of Brecht's The Life of Galileo at the Almeida in 1994, as Martin Dysart in Equus with Daniel Radcliffe at the Gielgud in 2007, and in Art in 1998 and Heroes in 2005, both at Wyndhams. It's a magnificent roster of appearances which illustrate how hard-working and versatile he was, though it is a tragedy that Griffiths died so early into what were perhaps going to be his most exciting times.
Richard Griffiths, actor: born Thornaby-on-Tees, North Yorkshire 31 July 1947; OBE 2008; married 1980 Heather Gibson; died Coventry 28 March 2013.
Register for free to continue reading
Registration is a free and easy way to support our truly independent journalism
By registering, you will also enjoy limited access to Premium articles, exclusive newsletters, commenting, and virtual events with our leading journalists
Already have an account? sign in
Register for free to continue reading
Registration is a free and easy way to support our truly independent journalism
By registering, you will also enjoy limited access to Premium articles, exclusive newsletters, commenting, and virtual events with our leading journalists
Already have an account? sign in
Join our new commenting forum
Join thought-provoking conversations, follow other Independent readers and see their replies