Robin Williams obituary:Oscar-winning actor and comedian equally adept at playing the lovable goofball and the unlikely hero
Despite later becoming a star of both the small and big screen, Williams continued to perform stand-up throughout his life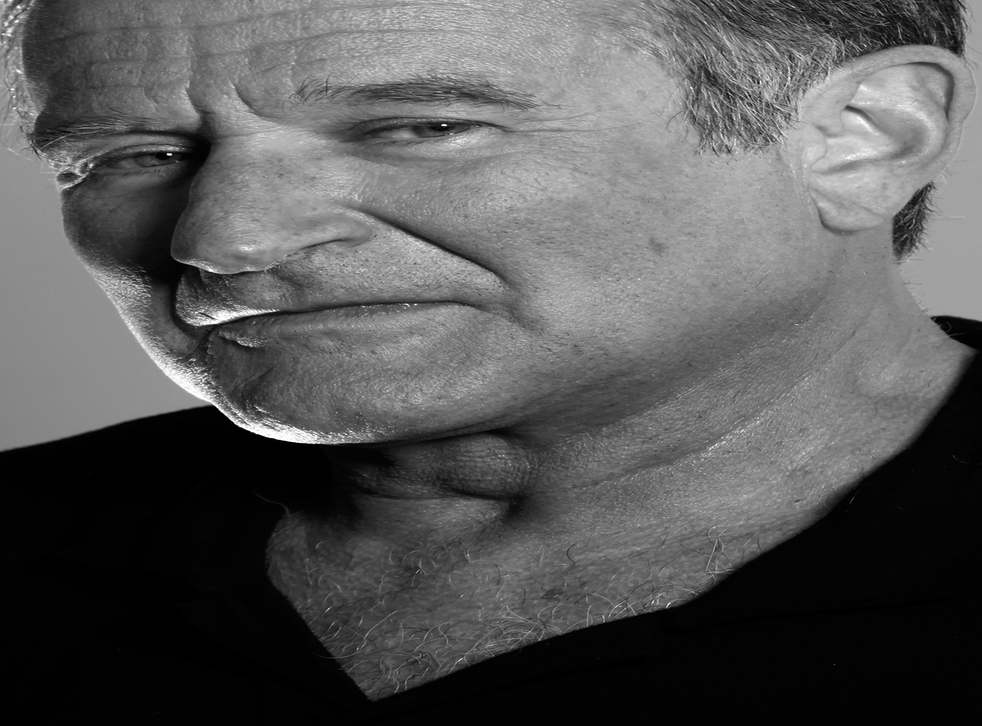 Robin Williams, who has died in an apparent suicide, was one of the greatest comic actors of his generation.
On television, in Mork and Mindy, and as the star of films such as Good Morning, Vietnam, Mrs Doubtfire and Good Will Hunting, for which he won an Oscar, he brought his special brand of zany comic acting to delighted audiences. "Comedy is acting out optimism," he once said, with the infectious goofy grin and twinkling eyes that were his trademark.
Williams was born in Chicago in 1951, the son of Robert Williams, a Ford executive, and Laura, a former model. He grew up in Bloomfield Hills, Michigan and later Woodacre, California. He remembed his childhood self as shy and somewhat lonely. "I collected model soldiers, thousands of them," he said of his time growing up as an only child, "You learn how to create games for yourself and you read a lot. It wasn't exactly fun, but later on it helps with your range as a comedian and it gives you an imagination."
After studying at Redwood High School and Claremont Men's College, in 1973 he obtained a full scholarship to the renowned Juilliard School in New York City, under John Houseman. Through drama classes at school, in taking on other personas, he had been able to overcome the shyness of his youth and let his comic intelligence shine. It was at Juilliard that he first met his contemporary, Christopher Reeve. Williams remembered him "...being such a great friend to me at Juilliard, literally feeding me because I don't think I had money for food or my student loan hadn't come in yet, and he would share his food with me. And then later, after the accident, just seeing him beaming and just seeing what he meant to so many people." They remained friends until Reeve's death in 2004.
Williams began his career in that most difficult of trades, stand-up comedy, following Houseman's advice. And despite later becoming a star of both the small and big screen, had continued to perform stand-up throughout his life. It was as the alien Mork in the television series Mork and Mindy (1978-1982), a spin-off from Happy Days, that he first found widespread recognition for his off-the-wall sense of humour and the use of catchphrases such as "I am Mork from Ork, na-nu na-nu."
Robin Williams: A career in pictures

Show all 30
From comic alien to unconventional wartime DJ, Good Morning, Vietnam (1987) saw Williams as the breakfast host for Radio Saigon. Much loved by the troops but an irritant to his superiors, Williams serves up beautifully-delivered lines, such as "Sometimes you got to specifically go out of your way to get into trouble. It's called fun." Although it seemed a comic role, the underlying anti-war message of this multi-layered film is clear. The performance gained him a Golden Globe award and an Oscar nomination for best actor.
In the film farce Mrs Doubtfire (1993), Williams, as the unemployed and hapless actor, Daniel Hillard, takes on the role of nanny to his own three children, so as to be able to secretly visit his family at the home of his divorced wife. Two of the children later discover his real identity but promise not to disclose it, so that they can continue seeing their father. His cover is blown at a restaurant, where he administers the Heimlich manoeuvre and loses his latex mask, in a classic scene of hilarity.
Written by Randi Mayem Singer and Leslie Dixon, much of the film's appeal comes from Williams' ad-libbed remarks. These unscripted additions brought an added dimension to the film. "Robin comes to the set and he'll do four or five scripted takes," the film's director, Chris Columbus, told The Independent in 1994, "and then he'll start improvisations but always based on character. They don't get too wild until around Take 14 or 15. I then go back to the editing room and interlay them throughout the original scripted sequence. And they cut like butter."
The film was an enormous success at the box office, with takings of more than US $440 million, making it the second most successful of the year, behind Jurassic Park. Williams' performance won him an American Comedy award, a Golden Globe award and an MTV Movie award.
A sequel to Mrs Doubtfire, revisiting the collaboration between the director Chris Columbus and Williams, had been planned by the Fox 2000 studio. Columbus said last year, "We've talked about it, and the studio is interested in it." He went on, "The thing that fascinates me about a sequel to Mrs Doubtfire is with most actors who create an iconic character like Mrs Doubtfire, when you come back and do that character, well, you're twenty years older so, you're not going to look the same. The cool thing with Mrs Doubtfire is there's a character, there's a woman, who is actually going to look exactly as she did in 1993. So I look forward to seeing that trailer." That project will sadly not now come to fruition.
As Dr Sean Maguire in Good Will Hunting (1997) Williams took on a straight, non-comedic role for the first time, playing the therapist to a brilliantly intelligent but angry young school cleaner, Will Hunting (Matt Damon). Maguire eventually breaks through to Hunting by exposing his own vulnerability, his history of abuse as a child and through the simple phrase "It's not your fault.". Williams won an Oscar for Best Supporting Actor in this role.
The July 2002 Robin Williams: Live on Broadway show broke records for audiences and takings, with tickets for some performances selling out within thirty minutes of going on sale. His surreal on-stage humour included such gems as "Do you think God gets high? I think so, look at the platypus."
Six years later he took the Weapons of Self Destruction tour to 26 cities worldwide, proving himself to still be a force in stand-up. Here he touched on his own addiction issues, with the line "I went to rehab in wine country, just to keep my options open." On hearing of the damage to Canterbury, New Zealand, in the 2010 earthquake, he donated all the proceeds of his Christchurch performance to the city's relief efforts.
In addition to his comedy acting, Williams had also done voice-over for two animated films of note. He was the genie in Aladdin (1992) and voiced the penguins Ramon and Lovelace in Happy Feet (2006). As with Mrs Doubtfire, much of his Aladdin voice performance was improvised, to the extent that an Oscar submission for Best Adapted Screenplay was refused, because of Williams' extensive changes. He said that he derived much of the inspiration for these animated roles from watching Warner Brothers cartoons, and especially Bugs Bunny, as a child.
Off-screen Williams had been active with charity projects including Comic Relief, St Jude's Research Hospital and the Christopher & Dana Reeve Foundation, founded by his old Juilliard friend. In the debut US Comic Relief of 1986 Williams, in the role of a homeless character, comments to Whoopi Goldberg, who is explaining trickle-down economics "I knew somebody up there was pissing on me!"
His most recent television role was as Sarah Michelle Gellar's dad in The Crazy Ones, a comedy for CBS which ended in May, after one series. Gellar has described him as being the father "she had always dreamed of having". He had also completed filming for the third in the Night at the Museum film trilogy. Titled Secret of the Tomb, and featuring Williams as President Teddy Roosevelt, the new movie will be released in December.
Williams had been dealing with drug and alcohol addiction since the 1970s and had gone through long periods on and off the wagon. "I've done the research on playing an alcoholic," Williams said in an interview last year. "Having sobriety now, for like seven years, they have these things when you're drinking called 'blackouts'. It's not really blackouts, it's like sleepwalking with activities, but it's the idea of, you know, 'yeah, I'm more focussed on the present', and that helps, especially when you're doing a series."
His personal life was as complex as some of his on-screen roles. After twice divorcing, at a cost of some £20 million, he had been philosophical about his marital misadventures. "Instead of getting married again," he said, "I'm going to find a woman I don't like and just give her my house," adding wryly that "Alimony comes from the Latin word meaning to rip a man's genitals out through his wallet." That was before a third marriage, to Susan Schneider, softened his inner cynic. "It's been a wild time, but it's pretty wonderful right now," he said just after their honeymoon. "My wife has helped me through so many things. Love is the most important thing in life."
He had recently been struggling with depression and had been a patient at an addiction centre in Minnesota. His agent had said at the time "After working back-to-back projects, Robin is simply taking the opportunity to fine-tune and focus on his continued commitment, of which he remains extremely proud..."
He was found at his apartment in Tiburon, California, on 11 August at 11:55. Police reported that he was "unconscious and not breathing" and was pronounced dead at 12:02pm. The cause is suspected to be "suicide due to asphyxia".
Robin Williams: comedian and actor; born Chicago, Illinois 21 July 1951; married firstly Valerie Velardi 1978 (one son; marriage dissolved); married secondly Marsha Garces 1989 (one son, one daughter; marriage dissolved); married thirdly Susan Schneider 2011; died Tiburon, California 11 August 2014.
Join our new commenting forum
Join thought-provoking conversations, follow other Independent readers and see their replies