Rodney Bewes: Sitcom stalwart who starred in The Likely Lads
Actor achieved even greater renown in successful BBC sequel but famously fell out with his co-star
Gavin Gaughan
Saturday 25 November 2017 17:09 Comments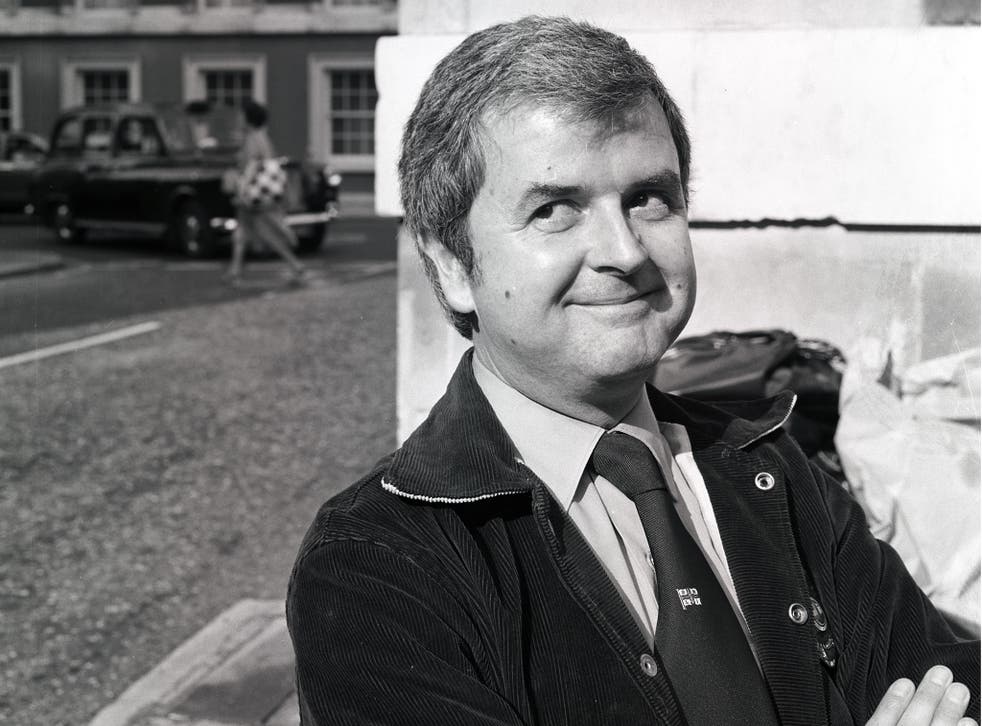 "He's the chubby one" was how a 1965 Tatler article identified Rodney Bewes, who has died aged 79, in a photoshoot with James Bolam.
Bolam was his opposite number in sitcom The Likely Lads, which ran from 1964 to 1966.
One of BBC2's earliest offerings, the series was then seen as innovative, reflecting the kitchen-sink movement in Terry and Bob, its two young chancers from the hitherto-rarely-used-for-comedy North-east.
But rarely for a sequel, and even rarer for a revived sitcom, Whatever Happened To The Likely Lads?, which ran from 1973 to 1974, proved a greater success in ratings, lasting reputation, and in enshrining Dick Clement and Ian La Frenais's ear for truthful, naturalistically funny dialogue.
As opposed to Terry's remaining a roaring boy, Bob, as played by the black-haired, plaintively voiced Bewes, had now advanced to the Elm Lodge Housing Estate, marriage and besuited responsibility.
In a real-life reversal, while Bolam's lean face and frame continued to command lead roles, the chubby one was to have a more haphazard career, touring solo shows filleted from humour classics around modest theatres and arts venues.
Bewes was in fact a Yorkshireman, born in Bingley to a clerk father and teacher mother. After answering a newspaper advert, he made his acting debut in the short children's television drama Mystery at Mountcliffe Chase (BBC, 1952). After playing Joe, the fat boy, in The Pickwick Papers (BBC, 1952), he started at Parada, the old preparatory academy for the actor training school Rada, which he quit after a year. During National Service in the RAF in 1956, Bewes and a friend were questioned by police after climbing Big Ben at midnight, and leaving a pair of black lace knickers.
At a time when British TV actors were strictly employees, Bewes co-wrote, co-produced, and sang and co-wrote the theme song for Dear Mother… Love Albert (1969). A sitcom in which his character owed more to Walter Mitty than Bob Ferris, it ran until 1972. In 1968, he was Mr Rodney to Basil Brush. Also for children, he was a storyteller on Jackanory between 1966 and 1982, and announced "I'm a Dalek agent" in Doctor Who (1984).
​Bewes, regularly courted for interviews by the tabloids, lamented that after he let the cat out of the bag to the press that Bolam was about to become a father, his co-star vetoed repeats of the Likely Lads. "To stop other people earning money is cruel," Bewes said, and the pair never spoke to each other for the next four decades.
BBC2 nonetheless did carry the series again from 1995 onwards. After interviewing him, the comedian Richard Herring noted "Bewes has something of a reputation for exaggeration."
Bewes first performed his one-man version of Three Men In A Boat at the Acorn, Penzance, in 1995. He toured with it for the rest of the decade, then premiered Diary Of A Nobody at Edinburgh in 2000. If his 2005 autobiography A Likely Story contained echoes of Mr Pooter, a series of spoof ads in the comic Viz, depicting a tattily dressed "TV's Rodney Bewes", also showed a capacity for self-mockery.
He is survived by his daughter Daisy and triplet sons Tom, Billy and Joe, all of whom were born to his second wife Daphne, who died before him, in 2015.
Rodney Bewes, actor, born 27 November 1937; died 21 November 2017
Register for free to continue reading
Registration is a free and easy way to support our truly independent journalism
By registering, you will also enjoy limited access to Premium articles, exclusive newsletters, commenting, and virtual events with our leading journalists
Already have an account? sign in
Join our new commenting forum
Join thought-provoking conversations, follow other Independent readers and see their replies