Rodney King: Victim of police whose beating provoked riots in LA
Rupert Cornwell
Monday 18 June 2012 19:09 Comments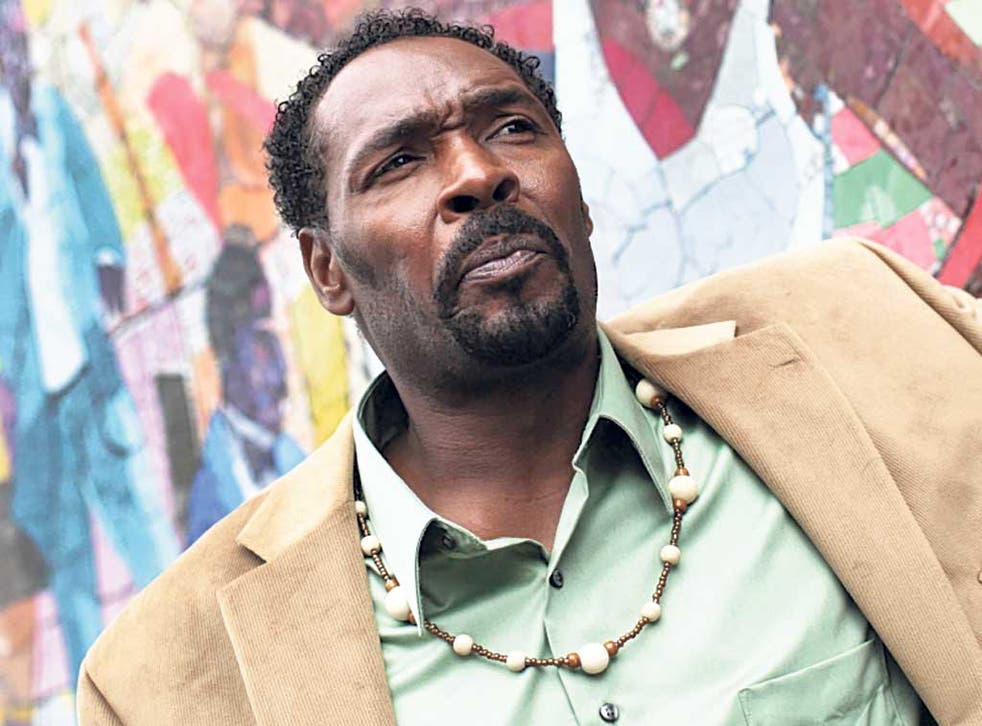 Two decades ago, Rodney King was an improbable martyr for America's civil rights movement – drunk and with a history of various addictions, unemployed and out of jail on parole after a robbery conviction. All that changed, however, when he was stopped by police after a high-speed car chase along Foothill Freeway north of Los Angeles shortly after midnight on 3 March 1991.
King had fled because he had been drinking that night, and feared that a drunk-driving arrest would send him back to jail. The two friends who were with him got out of the car without incident, but King delayed. When he did emerge, he blew a kiss at the four police officers on the scene and waved a helicopter circling overhead.
The police – or so they claimed later – thought King was on the hallucinatory drug PCP. So they "swarmed" him, throwing him to the ground and then tasering him and hitting him more than 50 times with kicks and batons. The beating was captured on video by a local resident, who provided the grainy but shocking footage to television stations.
Its airing created a national outcry, focussing attention on police brutality. After intense public pressure, and an independent blue riband report finding that the use of "excessive force" was a problem for the LAPD from bottom to top," the officers were put on trial. But on 29 April 1992 an all-white jury acquitted three of them, while the fourth was freed as a mistrial was declared.
That night, black Los Angeles erupted in America's worst race riots in a quarter of a century, that left 55 people dead and swathes of south central LA in ruins, and caused over $1bn of damage. In vain did King appear before the world's media to plead for an end: "Can't we all get along, can't we get along?"
The violence led to the resignation of Daryl Gates, the city's hard-edged and combative police chief, who was accused of reacting tardily to the mayhem. A clamour for justice led to a new trial for the four officers, on federal charges that they had violated King's civil rights. This time, two of them were convicted and given two-year prison terms. King himself sued the city and eventually won $3.8m in damages, although most of the money went on legal fees and failed business ventures.
By now, whether he liked it or not, he was a national figure. But the pattern of his life did not change. He continued to drink and use drugs, and was briefly jailed on several occasions, for drunk-driving and assaulting a former wife. King appeared on various celebrity rehab TV shows, but as late as February 2012 – four months before he was found dead in the swimming pool he had built at his home – he was was given a misdemeanour conviction for driving recklessly and without a licence.
Over the years King gradually came to terms with the spotlight he had never sought. People "look at me like I should have been Martin Luther King, Malcolm X or Rosa Parks," he said in an interview with The Los Angeles Times earlier this year on the occasion of his memoir The Riot Within: My Journey from Rebellion to Redemption, timed to mark the 20th anniversary of the riots. He was well aware he did not meet such lofty standards. But, he told the paper, even as a mere "poster child for police brutality," he could still try to use that role as "a positive force for healing and restraint."
Rodney Glen King, victim of police brutality: born Sacramento, California 2 April 1965; married twice (three children); died Rialto, California 17 June 2012.
Register for free to continue reading
Registration is a free and easy way to support our truly independent journalism
By registering, you will also enjoy limited access to Premium articles, exclusive newsletters, commenting, and virtual events with our leading journalists
Already have an account? sign in
Join our new commenting forum
Join thought-provoking conversations, follow other Independent readers and see their replies