Roger Ackling: Artist who concentrated the sun's rays on driftwood with a magnifying glass to make works of zen-like calm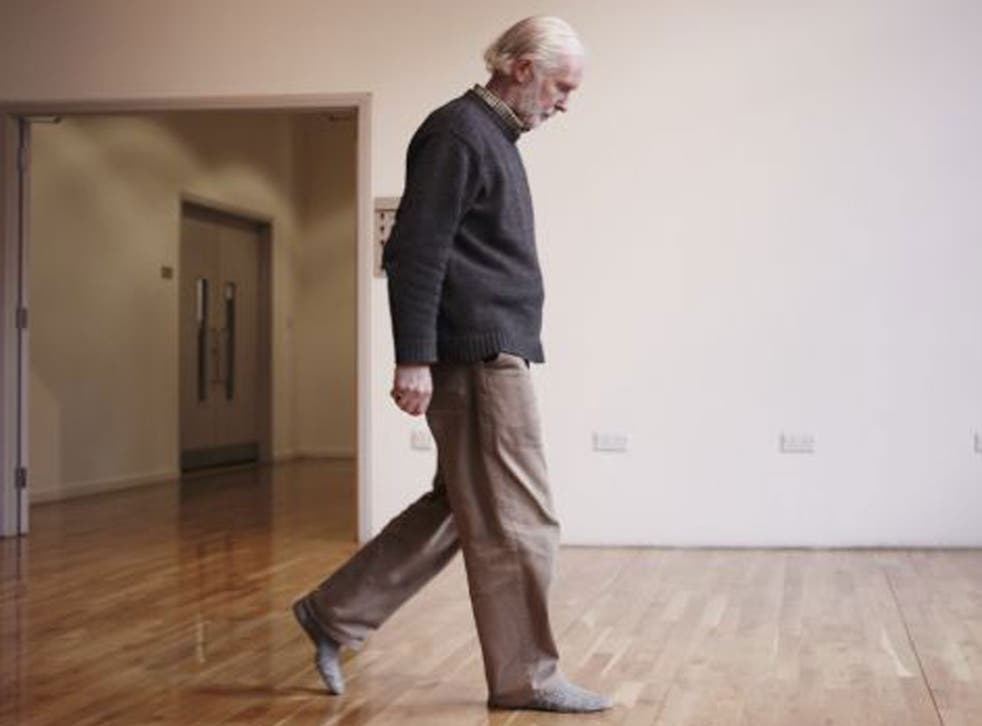 I first met the artist Roger Ackling in 1968, in my last week at St Martin's, as we were on different courses, and he turned out to be the best friend I ever had. One of the first stories he told me was the idea (maybe) of driving to Cornwall trailing a pencil on a piece of string, on the road, and returning by the same route trailing a rubber. Bits of string and paperclips were quite important in his early works.
His father ran a hotel on the Isle of Wight, the prototype of Fawlty Towers, and I had some hilarious visits. A few years later we decided to cycle down through France on a tandem. We got halfway before an old footballing injury to one of his knees ended the trip. Roger was very sporty; he was brilliant at table tennis and he loved a game of snooker.
By this time he was teaching at Wimbledon School of Art, and he invited me to join some of his students on a walk along Hadrian's Wall, where I met Bill Woodrow and Tony Cragg for the first time. John Haldane, now Professor of Philosophy at St Andrews University, was another of his students. Roger was a fabulous teacher; generations of students were the beneficiaries of his warmth, generosity and wit.
Roger made discreet, precise works by burning lines of the sun's rays with a magnifying glass on to pieces of driftwood, which he collected mainly from near his home on the north Norfolk coast. He marked the wood without touching it. He made these works like a meditation, with a zen-like calm and concentration.
Roger had a wonderful and devoted wife, Sylvia. They shared some great trips, especially to Japan, where his work was much admired. One of my happiest times with them was a week in New York when Roger and I did a show together of joint works: burnt lines and fingerprints on the same piece of driftwood… (We sold one work, to the gallerist's girlfriend.)
Roger and Sylvia made a beautiful home together in Norfolk, filled with their love of books, a collection of their many artist friends work, and often the sound of Sylvia's piano playing. Roger was a very original artist, a great teacher, but above all a good and much loved man.
RICHARD LONG
Roger Ackling, artist: born 11 August 1947; married Sylvia; died 5 June 2014.
Register for free to continue reading
Registration is a free and easy way to support our truly independent journalism
By registering, you will also enjoy limited access to Premium articles, exclusive newsletters, commenting, and virtual events with our leading journalists
Already have an account? sign in
Register for free to continue reading
Registration is a free and easy way to support our truly independent journalism
By registering, you will also enjoy limited access to Premium articles, exclusive newsletters, commenting, and virtual events with our leading journalists
Already have an account? sign in
Join our new commenting forum
Join thought-provoking conversations, follow other Independent readers and see their replies