Ronald Payne: Acclaimed foreign correspondent
He became an expert on terrorism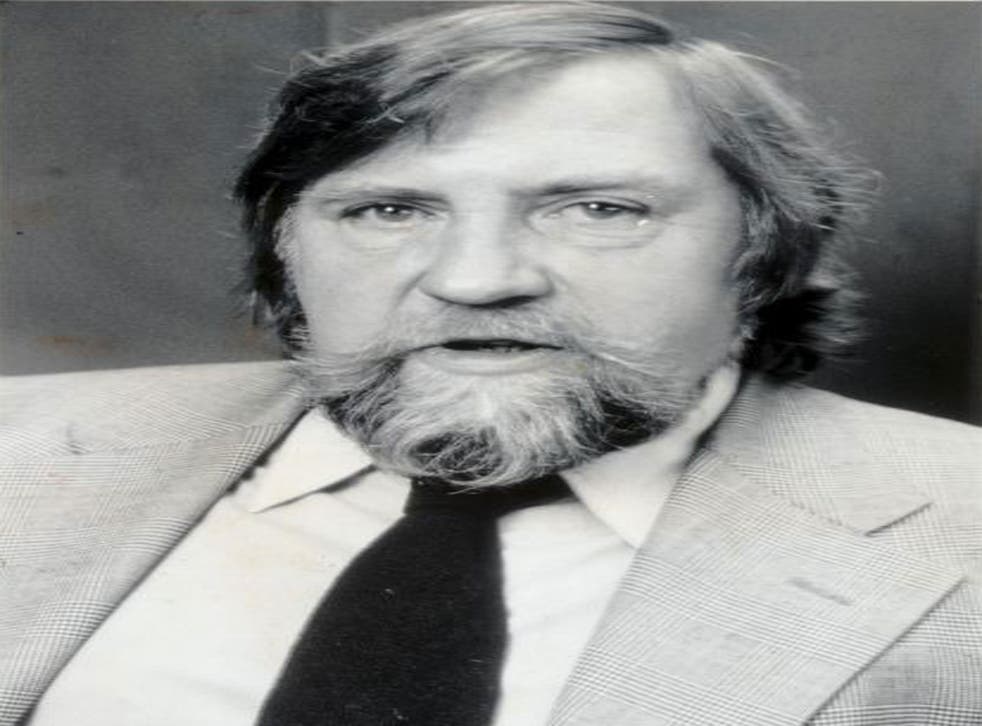 He was a genial bear of a man, bearded, witty and relaxed – except when pursuing a story. For Ronnie Payne was one of the small band of foreign correspondents who covered the world for serious newspapers in the 40 years after the war, before the stars of television took over. His wartime experience as a Marine officer and his natural cool helped him when covering a number of wars in the Middle East – and when interviewing celebrities ranging from Colonel Gaddafi to Yves Saint Laurent.
He came from an unlikely background. His father, Richard, was a baker who taught himself Latin and Hebrew to become a Primitive Methodist minister. At the age of five Ronnie was initiated into the ranks of the Little White Ribboners (tiny tots) of the sternly teetotal National British Women's Temperance Association. The certificate his father signed stayed on his office wall all his life.
Unlike many of his fellow journalists Payne was never an over-imbiber, but his last drink on this earth was when the nurse mixed him a lemon barley water with Scotch – as near as she could get to a whisky sour. At one point in his teens he was in charge of what the Anglican church would call Holy Communion and he gave out tea and buns, arguing that these were the modern equivalent of bread and wine. Not surprisingly his action caused come controversy in the chapel.
Because his father was on a "circuit" and moved every few years Payne changed schools with monotonous frequency, fortunately ending up at Bedford School, where he passed the Oxford entrance exam. But before going up he joined 42 Commando of the Royal Marines, helping to helped liberate the Netherlands as a – strictly temporary – captain. His military service ensured that he got a free place to study history at Jesus College, where he wrote for The Isis and decided to become a journalist. His first job was on the Reading Mercury, soon moving to the London Evening Standard and to the Daily Telegraph.
Although he worked as a leader writer at both papers, he found his forte as a journalist when the Telegraph sent him to Paris. For over 20 years he reported on France's wars in North Africa and from Vietnam when it was still a French colony. His native shrewdness meant he was one of the few reporters to realise that when De Gaulle told the settlers in Algiers "Je vous ai compris" ("I have understood you") this was the precursor to betraying them by giving independence to the Algerians. He also reported from Cairo both before the Suez expedition and after the French and British invasion.
In the early 1960s he returned to act as diplomatic correspondent on the newly launched Sunday Telegraph. Later he and his journalistic partner Christopher Dobson – their joint telegraphic address Rondob became a legend – joined Now magazine, started up by Jimmy Goldsmith (who had been a sort of unpaid stringer to the Telegraph Paris office and once invited Payne to enjoy the delights of an exclusive brothel, an invitation he not surprisingly refused). When it folded, he freelanced before joining The European, another new journalistic venture launched by a maverick millionaire, in this case Robert Maxwell.
Payne wrote 11 books, five with Dobson. In 1977 their The Carlos Complex was the first book to show how terrorism could have global links. He ventured further afield with a "quickie" on the Falklands War and The Cruelest Night, which told the story of the German refugee ship Wilhelm Gustloff, sunk in the Baltic in 1945, causing more deaths than any other maritime disaster in history.
After he retired to rural Oxfordshire with his third wife, the journalist Celia Haddon – to whom he was happily married for 40 years – he wrote two books reflecting her journalistic work with animals, the bestselling One Hundred Ways to Live with a Cat Addict and the later One Hundred Ways to Live with a Dog Addict. But he retained his expert knowledge of terrorism – reflected by his book Mossad: Israel's Most Secret Service.
Celia recalls how "one day after a terrorism outrage, he did 11 TV and radio appearances and wrote three articles. At the end of the day he made a final TV appearance. When he came home, I said to him: 'Do you realise you said the exact opposite of what you had said on TV first thing in the morning?' 'Yes', he said. 'I just got bored of saying the same thing.'"
Ronald Staveley Payne, writer: born Ripon, Yorkshire 6 February 1926; married firstly and secondly, 1975 Celia Haddon; died Witney, Oxfordshire 27 May 2013
Join our new commenting forum
Join thought-provoking conversations, follow other Independent readers and see their replies