Rose Marie: 'Dick Van Dyke Show' star who counted Al Capone as a fan
The mob kept the star in work as a nightclub singer before she established herself as a sought after comic talent in Hollywood
Christine Manby
Tuesday 09 January 2018 17:46 Comments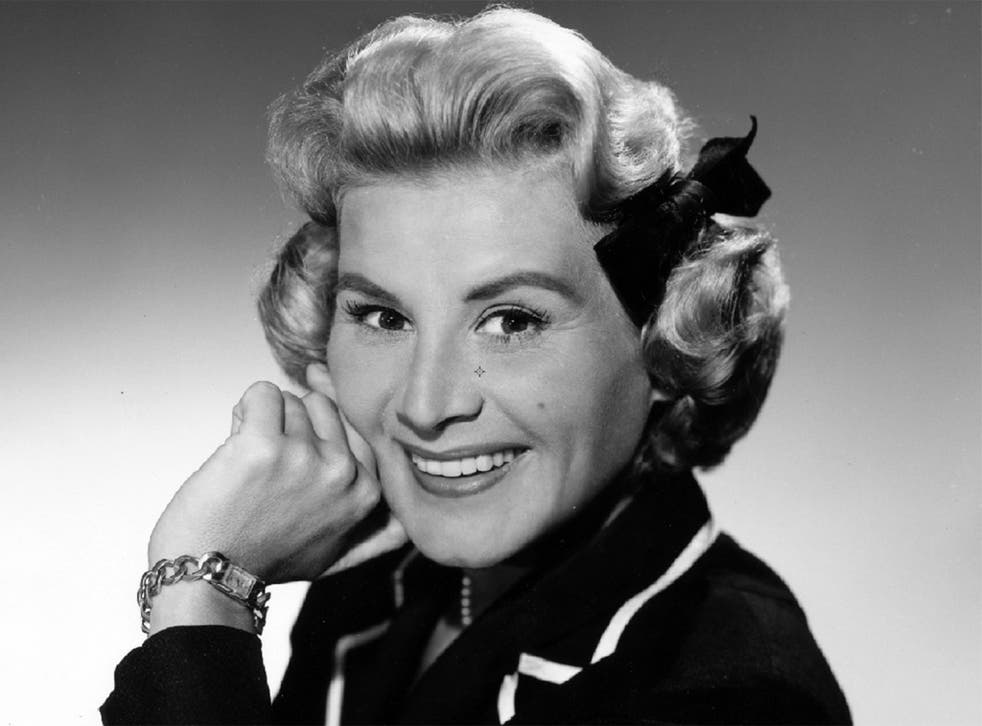 Rose Marie Mazzetta was born in Manhattan to Frank Mazzetta and Stella Gluszcak. At the time, Frank, a vaudeville actor, was married to and had a family with somebody other than Gluszcak. However he fully embraced his role as father to his new daughter. And later his role as her manager.
Frank soon had his daughter on stage. She began her vaudeville career as Baby Rose Marie at the age of three, after winning a Manhattan talent contest. She had her own radio show by the age of five, though the raspy voice that would become her trademark made many people doubt she was really a child. Aged nine in 1932, she had a hit with single "Say You Were Teasing Me". Meanwhile Frank retained 100 per cent of his daughter's earnings, using them to support both his families.
Frank Mazzetta was a small-time gangster and in her 2002 autobiography, Hold The Roses, Rose Marie claimed much of her success came courtesy of the mob. Al Capone was an early fan. At their first meeting, when Rose Marie was eight, Capone promised, "If you need anything, you want anything, you let us know. We'll take care of you." And though "Uncle Al" went to prison shortly afterwards, he remained true to his word.
Dropping the "Baby" from her name, teenager Rose Marie worked as a nightclub performer, and Capone's associates made sure she was always earning. "They kept me working all year, because every place I went, somebody owned it, you know. And I was looked after with kid gloves. It was absolutely wonderful."
Aged 23, Rose Marie headlined at the 1946 opening of Vegas casino The Flamingo Hotel, owned by the mobster Benjamin "Bugsy" Siegel. Judy Garland and Joan Crawford were in the audience.
But while the mobsters treated Rose Marie with great respect, she found less gallantry in Hollywood. Last year in a piece for The Hollywood Reporter, Rose Marie recalled her own #metoo moment. After working on a musical called Top Banana, she was all set to star in the 1954 film of the same name.
"The producer... came up to me after I'd run through the song called "I Fought Every Step of the Way", which had boxing references, and said that he could show me a few positions. He wasn't referring to boxing.
"I laughed it off, but he said he was serious and that the picture could be mine. Well, in front of everyone onstage, I said, 'You son of a bitch, you couldn't get it up if a flag went by.' Needless to say, that didn't go over well…"
Her musical numbers were cut from the film.
Fortunately, that ugly episode did not put the brakes on Rose Marie's career. She made the transition to television and in 1961 joined the cast of The Dick Van Dyke Show in what would become her most famous role. She played Sally Rogers, a comedy writer on the fictional series-within-a-series, a woman "who went toe-to-toe in a man's world".
Like Sally Rogers, many of the characters Rose Marie played were characterised as "man-hungry", but in real life, she was luckier in love. In 1946 she married trumpeter Bobby Guy, with whom she had a daughter. Bobby and Rose Marie were devoted until his untimely death from blood poisoning in 1964. She never remarried.
Rose Marie continued to work on The Dick Van Dyke Show until 1966. After that, she appeared on The Doris Day Show, The Dean Martin Show and even starred in two episodes of The Monkees. Later she was a regular on game show Hollywood Squares and continued to work solidly into old age. In 2000 she appeared with Tracey Ullmann on HBO and she reprised Sally Rogers for a 2004 Dick Van Dyke Show special.
In 2017, Rose Marie's remarkable career was the subject of Jason Wise's documentary, Wait For Your Laugh. She expressed her excitement on social media. She was a big fan of Twitter. On the day of her death, her official account tweeted, "After opening The @FlamingoVegas 71 years ago this week, I always considered myself a Flamingo girl…"
Living her whole life on the stage, it's not surprising that looking back over her career, Rose Marie said, "I play me in almost everything I do… I play a part to the best of my ability to get a joke out, to sell it and to do it best."
She is survived by her daughter Georgiana, "the greatest gift God ever gave me", and son-in-law Steven Rodrigues, whom she described as "the most wonderful man I love like a son".
Rose Marie, entertainer, born 15 August 1923, died 28 December 2017
Register for free to continue reading
Registration is a free and easy way to support our truly independent journalism
By registering, you will also enjoy limited access to Premium articles, exclusive newsletters, commenting, and virtual events with our leading journalists
Already have an account? sign in
Join our new commenting forum
Join thought-provoking conversations, follow other Independent readers and see their replies