Rosemary Leach: 'A Room With A View' actor whose roles spanned ages, genres and social divides
A TV stalwart for more than half a century, Leach's versatile talent saw her in everything from 'The Jewel in the Crown' to 'My Family', though her first love was theatre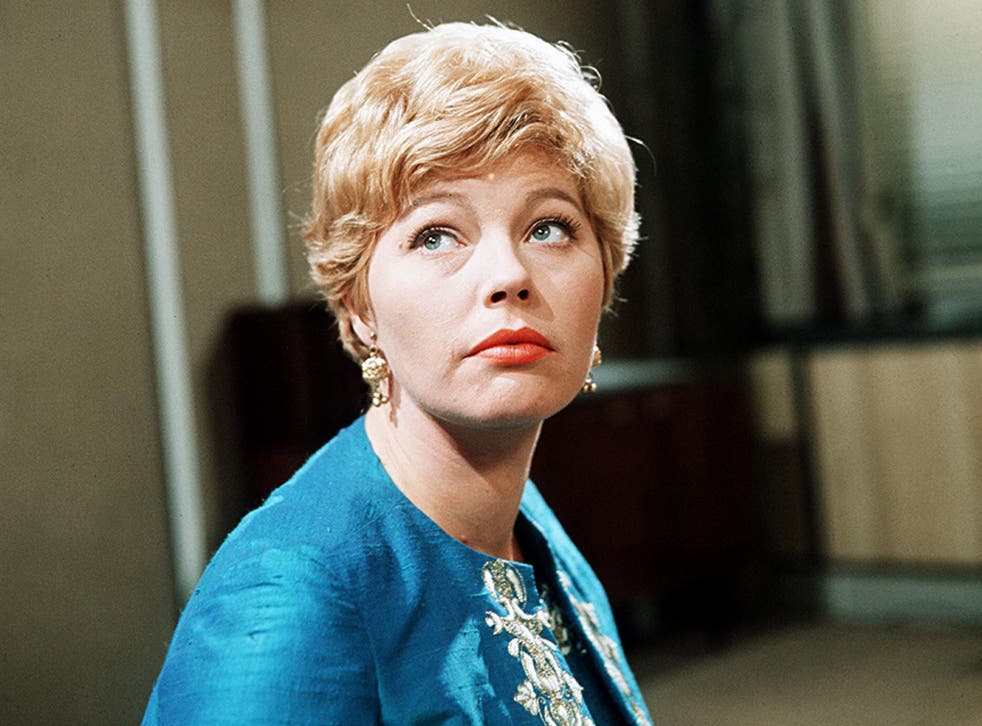 The actor Rosemary Leach was ever present on screen for more than half a century, going from playing lovers to mothers in everything from period dramas to sitcoms.
She made her first impression on television in Sixties drama series The Power Game as Susan Weldon, a civil servant and mistress of Patrick Wymark's ruthless business executive, John Wilder. The boardroom-to-bedroom antics attracted audiences of more than 20 million during Leach's appearances in the first two series, when she portrayed Susan as quietly defiant and no pushover.
Later, in Granada Television's prestigious adaptation of The Jewel in the Crown (1984), based on Paul Scott's Raj Quartet novels, she played scatterbrained Aunt Fenny.
Her other standout dramatic roles included Laurie Lee's mother in Cider with Rosie (1971); Lizzie Borden, the Masachusetts woman acquitted of the axe murders of her father and stepmother, in Second Verdict (1976); Joan Plumleigh-Bruce, a widow swindled out of money by Nigel Havers's 1930s cad, in The Charmer (1987); and Mavis Hunt, wife of the Falklands governor, Rex, in An Ungentlemanly Act (1992).
More regally, Leach played Queen Victoria in Disraeli (1978) and Elizabeth II in the single dramas Prince William (2002), Tea with Betty (2006) and Margaret (2009).
Switching to sitcom, she was Ronnie Corbett's screen wife in three different series, No – That's Me Over Here! (1967-70), Now Look Here (1971-3) and The Prince of Denmark (1974), took the title role in Sadie, It's Cold Outside (1974-5) and played new mother Katy Bunting in Life Begins at Forty(1978-80) and Grace (2003-7), the alcoholic, man-mad mother of Susan (Zoe Wanamaker), in My Family.
In Merchant Ivory's elegant, Oscar-winning production of A Room with a View (1985), one of her rare excursions into feature films, Leach played Mrs Honeychurch, the kindly mother chaperoning Helena Bonham Carter's Lucy in Italy at the turn of the 19th century.
Her most notable previous role on the big screen was as David Essex's mother in the acclaimed 1950s rock'n'roll drama That'll Be the Day (1973). Both performances saw her nominated for a Bafta award as best supporting actress.
She felt that her prolific TV work led stage directors – especially at the Royal Shakespeare Company and National Theatre – to ignore her. "I regret that I didn't do very much Shakespeare and I think it would have helped me a good deal if I had done more classical stuff," she said in 2013.
However, Leach shone when cast as Helene Hanff, the Manhattan eccentric who maintains a long-term correspondence with the London antiquarian bookshop owner, in the West End production of 84 Charing Cross Road (Ambassadors Theatre, 1981-2). Her moving performance reaped an Olivier Award as best actress in a new play.
Leach was born in Much Wenlock, Shropshire, to teachers, Sydney, head of Diddlesbury's village school, near Ludlow, and Mary (née Parker). After the family moved to Whittington, Shropshire, she appeared in plays while attending Oswestry School and briefly sold shoes in John Lewis's Reading store before training at Rada (1953-5). Experience with repertory theatres companies followed before she made her TV debut in 1960.
Ironically, considering her prolific work in television, Leach's favourite mediums were theatre and radio. On stage, her parts included Queen Elizabeth In Richard III (St George's Theatre, 1976) and Mrs Railton-Bell in Separate Tables (Albery Theatre, 1993).
On radio, she took roles in many plays and had a run (1994-98) as Ellen Rogers, Nigel Pargetter's aunt, in The Archers.
Leach's 1962 marriage to John Waugh ended in divorce. She is survived by her second husband, actor Colin Starkey, whom she married in 1981.
Rosemary Anne Leach, actor, born 18 December 1935, died 21 October 2017
Register for free to continue reading
Registration is a free and easy way to support our truly independent journalism
By registering, you will also enjoy limited access to Premium articles, exclusive newsletters, commenting, and virtual events with our leading journalists
Already have an account? sign in
Register for free to continue reading
Registration is a free and easy way to support our truly independent journalism
By registering, you will also enjoy limited access to Premium articles, exclusive newsletters, commenting, and virtual events with our leading journalists
Already have an account? sign in
Join our new commenting forum
Join thought-provoking conversations, follow other Independent readers and see their replies