Roy Young: 'Britain's Little Richard' who played with Bowie and the Beatles – but turned down the offer to join the band
The rock'n'roll singer and keyboard player had no regrets declining Brian Epstein's offer to join his Liverpool quartet, but had to hide under a piano when he thought he'd killed the Thin White Duke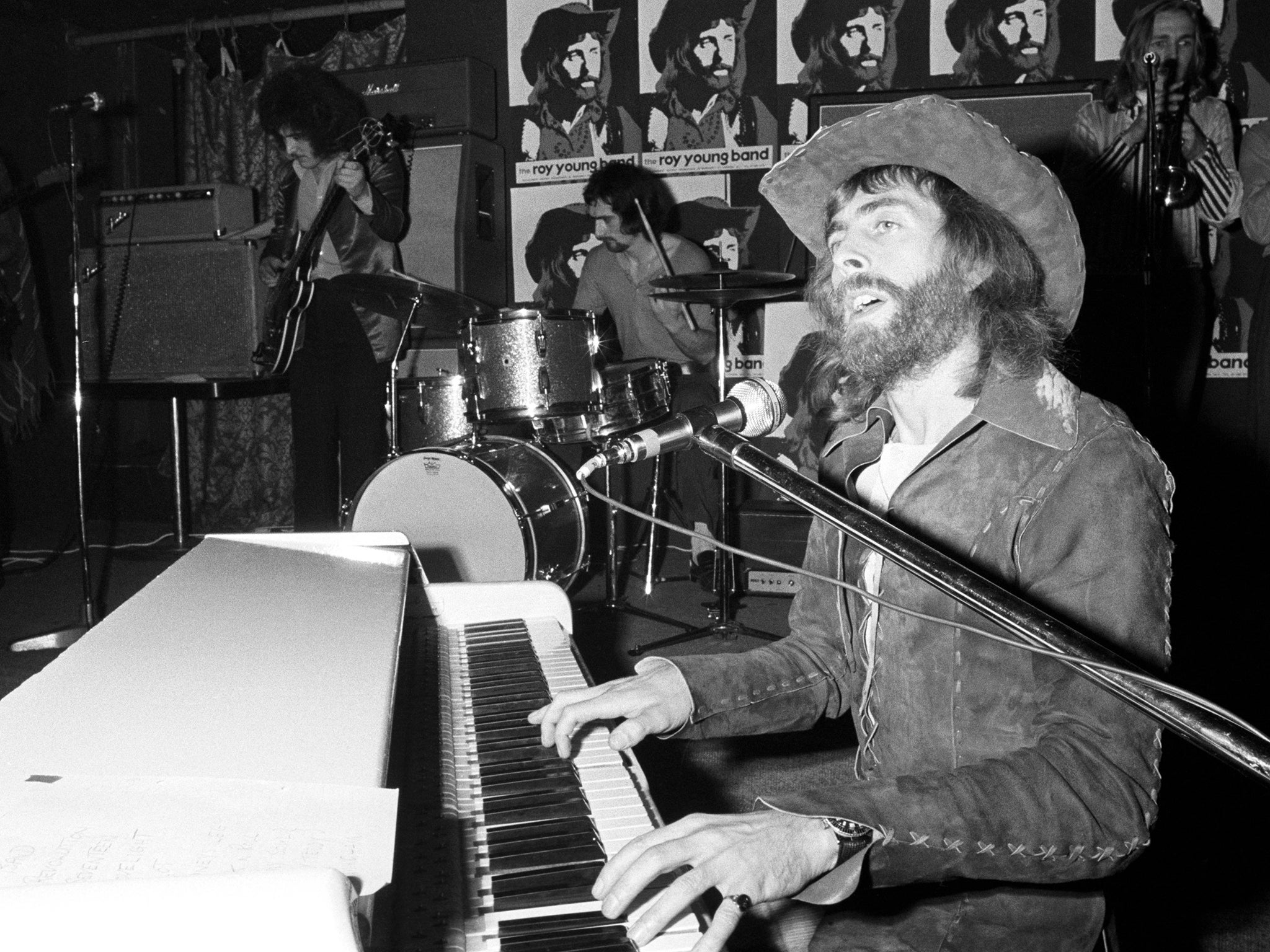 After Roy Young played keyboards on David Bowie's 1977 album Low, Bowie gave him a testimonial: "Roy Young is the leading exponent of early, middle and contemporary piano virtuosity." It is hard to know what Bowie meant by that but it is clearly a compliment.
However, the most likely accolade for Young, who has died aged 83, is "Britain's Little Richard", and he was happy with that. "I have a powerful voice, it is not wimpy, it is a rock'n'roll voice," he once told me, "Little Richard was a guest star in Hamburg, and I was performing one of his songs. Tony Sheridan signalled to me that something was up, and there was Little Richard was jumping up and down. I said, 'I'm sorry, man, You're the one to do this, not me.' He said, 'No, you sound great, man. You sound like me.' That's the biggest compliment I've ever had."
Roy Young was born on 20 October 1934 in Poplar in the London borough of Tower Hamlets, but when he was seven his family moved to Oxford. His mother, Lily, played the piano and sang standards around the pubs and he followed her example, getting into trouble at school for playing boogie woogie instead of classical exercises.
Young went into the merchant navy but occasionally played at coffee bars in Soho. He pounded a piano and screamed "Long Tall Sally" at a TV audition in 1958, causing the TV producer Jack Good to yell, "You're in! You're in!" Young became a regular on the Saturday teatime rock'n'roll shows Oh Boy! and Drumbeat. He was an immediate success but found it difficult to make hit singles as record buyers preferred the American originals of "I Go Ape" and "She Said Yeah". He was a competent writer with the B-side "Big Fat Mama" being a tribute to his mother.
Young befriended Adam Faith and suggested how he could sing "What Do You Want". "We found a way of doing it, which is the way you know it today," he recalled. "Adam went to No 1 and I was so proud about that. Adam Faith was much more of a ladies man than me. We would go for a drink and the girls would be all over him. I would be thinking, 'What am I? Invisible?' The guys liked me. I was a guy's rock and roller."
In 1961 Young was playing in the St Pauli area of Hamburg at the same time as Tony Sheridan and the Beatles, then John, Paul, George and Pete Best. When Sheridan and the Beatles had a recording session for Polydor, they added Young on piano for "Sweet Georgia Brown" and "Swanee River". He also played with them on stage: "It was such fun and so enjoyable, and John Lennon could chew gum and sing at the same time. He spat the gum out one night and it hit me on the nose and stuck there. I looked like Pinocchio and he fell on the floor laughing."
According to Young, they worked so well together that their manager Brian Epstein asked him to join the Beatles. "I had a three-year contract with the Star-Club with a new car written into it each year. I felt comfortable with that, and I didn't want to leave Hamburg. I told Brian no, but that I appreciated the offer. They became the greatest thing on earth in musical terms, but I don't regret it as I wouldn't have my family and all I cherish today."
Returning to the UK, Roy joined Britain's top R&B band, Cliff Bennett and the Rebel Rousers, playing on their hits, "One Way Love" and "Got To Get You Into My Life", the latter produced by Paul McCartney. When McCartney was forming Wings, he asked Young to give his wife Linda some piano lessons but Young was about to go on tour and turned it down.
In the 1970s, Young recorded the albums The Roy Young Band (1971) and Mr Funky (1972), the band members including Dennis Elliott and Onnie McIntyre, later with Foreigner and the Average White Band respectively. "Lovely Rita" was transformed into a soul epic, while the Band's "Rag Mama Rag" now sounded like Little Richard. Young recorded "Baby, You're Good For Me", written by Andrew Lloyd Webber and Tim Rice, for the Albert Finney film Gumshoe.
David Bowie saw the Roy Young Band at the Speakeasy in London and invited Young to work with him. He played piano and organ on Low, which was recorded at Le Chateau d'Herouville in Paris and produced by Bowie with Tony Visconti. "I was having a gin and tonic and David, who was in the control room, wanted one too," said Young. "This went on for an hour and he kept wanting more and more.
"Tony Visconti called the band in to hear what had been put down and it sounded fine. David, who was in a lotus position, was falling asleep and he said, 'I think I'd better go to bed.' Le Chateau was a tower and there was one staircase all the way down and he walked out of the studio and fell down the lot. They took him to the hospital and I was so scared that I had killed him that I hid under the piano. The next morning Tony gave me a hell of a telling-off and said, 'If you ever give him any more drinks, I'm going to fly you back to England.' David's back looked like a keyboard when he returned, but if he hadn't been drunk, he would have broken his back. Being drunk, he fell freely."
Young had been married twice, having a daughter with Sheila Ramsden and a son and a daughter with Antje Gatke. In 1976 he moved to Canada to be with Carol Kerr, whom he married in 1979. While there he both managed and worked with Long John Baldry. He toured the US in the 1980s with Ian Hunter and Mick Ronson, and performed at Star-Club reunion concerts with Tony Sheridan, Howie Casey and Johnny Gustafson. When he returned with Carol to the UK in 2007, they settled in Oxford. Young set about re-establishing himself with an album of new songs, Still Young, and he supervised two career retrospectives, The Best Of 50 Years (2009) and Roy Rock 'Em Young (2012).
Young enjoyed appearing at Beatles festivals and he cut a Joe Cocker-styled "Nowhere Man" for the Lennon Bermuda tribute album in 2013. His friend and occasional working partner Howie Casey said recently: "Roy was a great singer and still is. He can still sing Little Richard's song in F and G and even Little Richard can't do that."
Roy Frederick Young, musician, born 20 October 1934, died Oxford, 27 April 2018
Join our commenting forum
Join thought-provoking conversations, follow other Independent readers and see their replies